Best-selling vinyl albums 2017
Annoying things at concerts. Stop doing this!
Why are earphones labeled Left and Right?
Hi-Fi Fo-Fum – A BBC short film about audiophiles in the 60s'.
Best Sources for Downloading CD Covers and Artwork
Why 8-track failed?
Problems of Audiophiles – What Makes Us Cry?
Two things we want to see in 2018
Why does music give us 'chills'?
7 Things No Audiophile Should Have
What is the Equalizer in VOX and how to use it?
The ugly truth: everybody knows what an equalizer is, but nobody knows how to use it. 
10 Hip-Hop Songs And Their Original Samples
VOX Choice – Songs For Far-The-Best Evening
Can't believe it – 8 songs that are already 10 years old
What is a DAC and how to use it? 
Advanced Audio Settings. VOX Premium Features
It's all about advanced settings
Best Short Songs Under Two Minutes
3 Best Cartridges For Vinyl Recorders
What's wrong with iPhone X? 
How To Buy The Best Turntable And Amplifier
8 Creepiest Soundtracks For The Best Halloween
Get ready for Halloween with these eerily awesome soundtracks.
9 Weird Audio Formats VOX Supports
5 Best Documentaries About Sound And Music Industry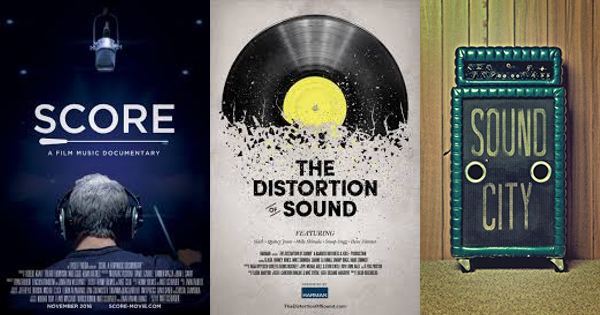 Best Waterproof Bluetooth Speakers
Do you enjoy diving or partying at the pool? These speakers will help you enjoy your time to your favorite tunes.
Audiophile Vocabulary 101
Words you need to know not to look dumb among audiophiles
Best Twitter Reactions to Apple HomePod
Rhythm 'n' Booze: Best Drinking Tunes
7 Best Soundtracks Of 2017
Blunt VOX: As You Were
Caution, Gallagher 
How not to be a jerk listening to music on a ride
5 BANDS WE LOST IN 2017

Celebrate 17 Years of Radiohead's 'Kid A' 

Chance The Rapper x Daniel Caesar: new unreleased track
THE 5 BEST HEADPHONES UNDER $100
HowTo Upload music to iPhone! 
There are several methods to upload Your music to iOS device.
1.Uploading tracks to LOOP is the most convenient and preferred way. You can upload truly unlimited amount of data and have access from any device anytime and also download for offline listening.You Can Just simply drag & drop any audio format to LOOP tab in VOX and after a few seconds they are in cloud, available from Your mobile device.
Music sounds better in a fast car!

Each of us prefers different places for listening to music. Some favor headphones for it's the most intimate way to enjoy music, regardless whether you are walking or quietly sitting on the window sill. Others would rather go to a loud place, like a bar, a concert hall or a nightclub. Some listen to music trying to fall asleep, while others can spend hours sitting motionlessly in front of a vinyl recorder.
A fantastic device from Kickstarter!
Interested in vinyl but worried that setting up a sound system is expensive?
Spinbox provides everything you need to build your own all-in-one record player! 
Best DACs of 2017!
This DAC can support conventional audio systems and Hi-Fi ones as well.
1. Chord Hugo 2

Specification:
-DSD512 and 32bit/768kHz support;
-3.5mm and 6.5mm headphone outputs;
-apt-X Bluetooth.
5 Gifts for your favorite Music Lovers!
Picking a gift for music lovers is always difficult, but we are glad to help!
Check out TOP-5 best gifts that will cheer a music lover!
1. MAGNEAT
Not all music lovers like wireless headphones which means that some still have to deal with that long cord trying to work and listen to music at the same time.
That's the way you can make your friends happy and give them the Magneat cable management system. The amazing and small clip attaches to clothes and helps you keep headphone cords in check. They come in a variety of colors and patterns, so there's one out there for even the most demandable listener.
Is FLAC better than MP3? 

Today we are going to discuss the differences between two popular audio formats: FLAC (Free Lossless Audio Codec) and MP3. Our aim is to make sure that when you finish reading this article you have a clear idea about these music formats and their features. And your next step will be to choose the one which suits you best!
If we were to choose only one word to describe MP3 format, it would be "lossy". Whereas FLAC, on the opposite, would get "lossless".
Unlike MP3, FLAC simply plays files without any loss of audio data. In fact, these two formats cannot be compared quality-wise, because FLAC's quality is as in original recording, whereas MP3's is not. If some people are not using professional music equipment, they won't hear any difference between FLAC and high bitrate MP3 files. 

iPhone 8 release date, news and rumors
Day X is getting closer, and we are in anticipation of new items from Apple in the form of iPhone 8.
iPhone 8 is celebrating Apple's smartphones 10th anniversary so it's going to be huge. 
So, what are the rumors about iPhone 8?
BEST SETS OF TOMORROWLAND 2017!

One of the most significant music festivals Tomorrowland in 2017 is over. 
Our beloved Product Manager Jackson😎  visited this amazing fest and happily shared sets that didn't leave him indifferent.
Here are the TOP-5 sets according to Jackson.👌
5 best vinyl stores in the world!
These stores are a paradise for vinyl lovers.👌
For real fans, listening to high-quality music is important, but you can't always take it with you on a trip. LOOP Unlimited Music Cloud is an excellent alternative for storing your lossless files.😎
Rough Trade opened its door in 1976, West London. Forty years on, they continue to focus on simply the most impressive music. Rough Trade also has a store in the US (NYC).
Addr: 130 Talbot Road, W11 1JA, London, UK

Music: Indie music history
Which headphone amplifier is the best?
Headphone amp helps upgrade your portable headphones and give more power and sometimes better sound quality.
Check out 5 best headphone amplifiers of 2017👌
1. FiiO A1 portable headphone amplifier
7 Facts you didn't know about music!😜
1. Listening to music while working out can increase the performance significantly.
Take a look at TOP-5 iPhone Amplifiers
iPhone speaker amplifier stand is a device that attaches to your iPhone and boosts the sound levels without requiring any battery use, just good old fashioned acoustical science.



1. Amplio – Bamboo iPhone sound amplifier
Amplio is a portable, compact sound amplifier for your smartphone that evokes the timeless aesthetics of classic radios, but doesn't need wires, batteries or electricity. Just pick your favorite music, place your smartphone into the top docking slot, and you're ready to go. What makes Amplio so special is that it works with all smartphones featuring speakers on the bottom edge, amplifies and improves sound, adds a stereo effect, sustainably made from bamboo, works with charging cables plugged in, portable and compact and has a timeless design inspired by retro radios.




10 sites for buying lossless music in FLAC!😎
Save for yourself and share with friends☝
10 NEW TRACKS that will make your week fantastic✌
TOP-10 most streamed songs 2017!
Check out below the list of the songs.👇
A short story of Sony Walkman!
Today we can't imagine our life without a music player. It's with us almost all the time: when we are in the city, on vacation, on our way to work, on a plane and even in the mountains or on a beach. 

But the situation was completely different 38 years ago.☝

Personal portable music didn't exist for most of human history until Sony Walkman came along. It was a real revolution in the world of music.

A Sony first portable cassette player, Sony Walkman, was introduced in 1979 for $150. The Walkman's real innovation was its size. It was stylish and comfortable to carry and slightly larger than a cassette. 

Thanks to a pair of portable, lightweight headphones and being operated on AA batteries, it ushered in a new era of portability. Sony did their best so that people could enjoy music anywhere!

In 1981 Sony introduced amazing commercial of their great player. Soon, Sony Walkman became one of the most successful brands of all times. Over 400 million Walkman portable music players have been sold.


The first CD Walkman was initially launched in 1984. Originally known as the Discman. Today Discmans can play CDs in numerous formats (MP3& Sony's own proprietary formats).


In April 2010, the last Walkman cassette player was released at Sony enterprises. Unfortunately, when Apple introduced its 1 iPod, a Walkman era came to its end. Apple started a new epoch of music. But it's a different story.😉


Now you can enjoy your favorite tracks anytime and anywhere, and 

VOX

 will gladly help you with this.🎧📲