Invest in the Future of Hi-Res Music
VOX equity crowdfunding campaign is to finish on 19th of April.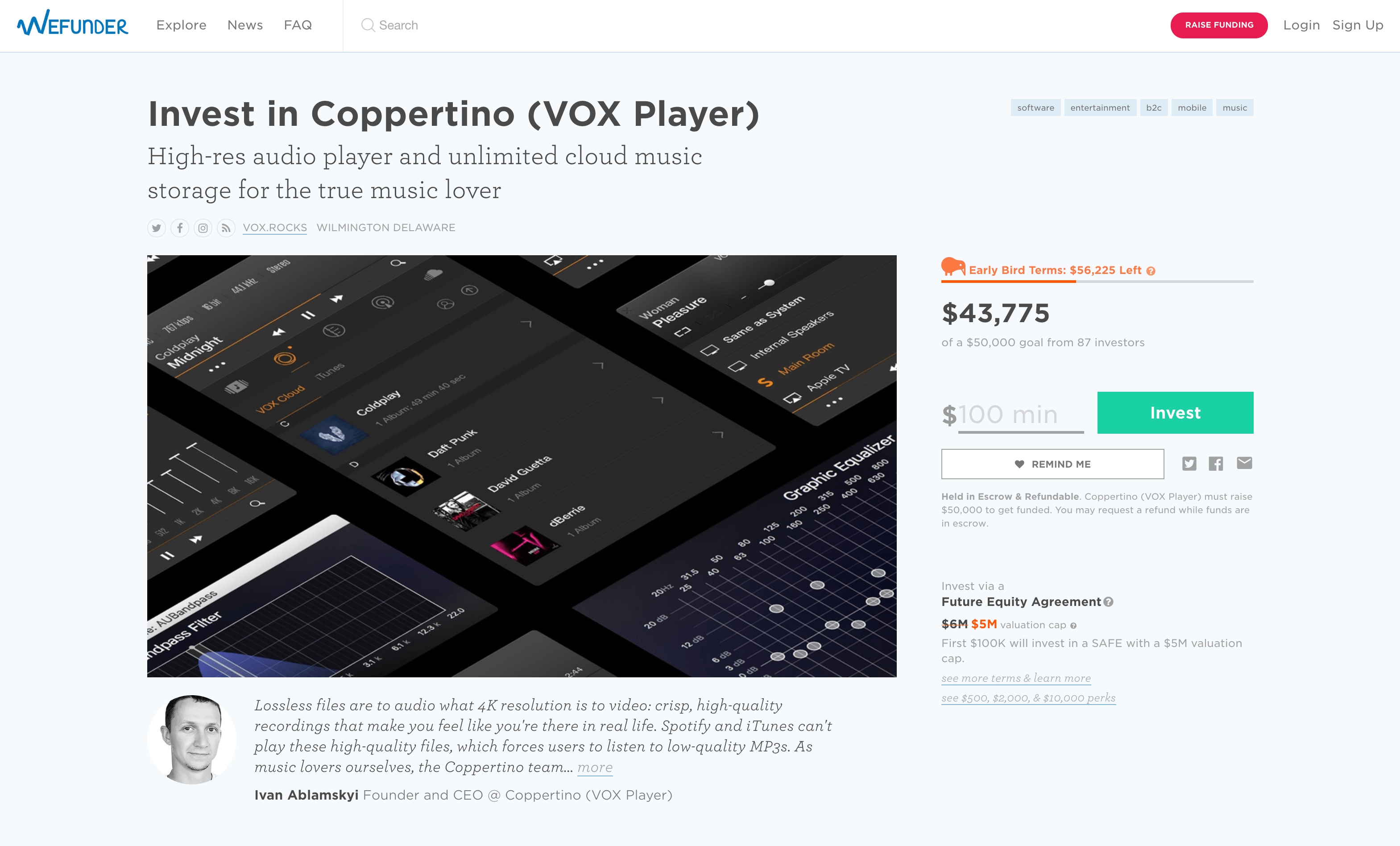 Lossless files are to audio what 4K resolution is to video: crisp, high-quality recordings that make you feel like you're there in real life. Spotify and iTunes can't play these high-quality files, which forces users to listen to low-quality MP3s. As music lovers ourselves, we launched VOX Player to fill that void.

In case you didn't know, VOX has an equity crowdfunding campaign on Wefunder. This is your chance to join us not only as a user but as an investor. You'll get a part of our equity - don't miss an opportunity to change the music app industry together with VOX! The campaign is ending on the 19th of April.
Аs a bonus – we offer you Lifetime access for VOX Premium Services for all upcoming products in the Investor Perks. If you invest $500+, you will get VOX Premium lifetime subscription. Don't lose your chance to get it: