How to play Youtube Music in the background on iPhone/iPad or Mac?
If you're an avid YouTube music listener but want to get your tunes everywhere you go, it can be a bit of a challenge if you're using an iPhone or iPad. Playing and storing music on your Mac is easy enough, but what if you want to keep the songs running even when the app isn't open?In this blog post, I will show how to play Youtube music in the background on all devices and sync them with each other for a seamless listening experience. Come along with me to know about playing and streaming Youtube music on your devices!
Adding a YouTube link to VOX Music Player
If you're a music lover, you know the struggle of trying to do other things on your phone while listening to music. Thankfully, there are ways to stream YouTube/YTMusic playlists and tracks on your iPhone and keep it running in the background. This way, you can open other apps, answer calls, text, and more without stopping your music. Here's how you can do this with VOX player.
Using VOX as a YouTube music player on iPhone/iPad:
check inside VOX settings that you have enabled "Watch Clipboard for music URLs":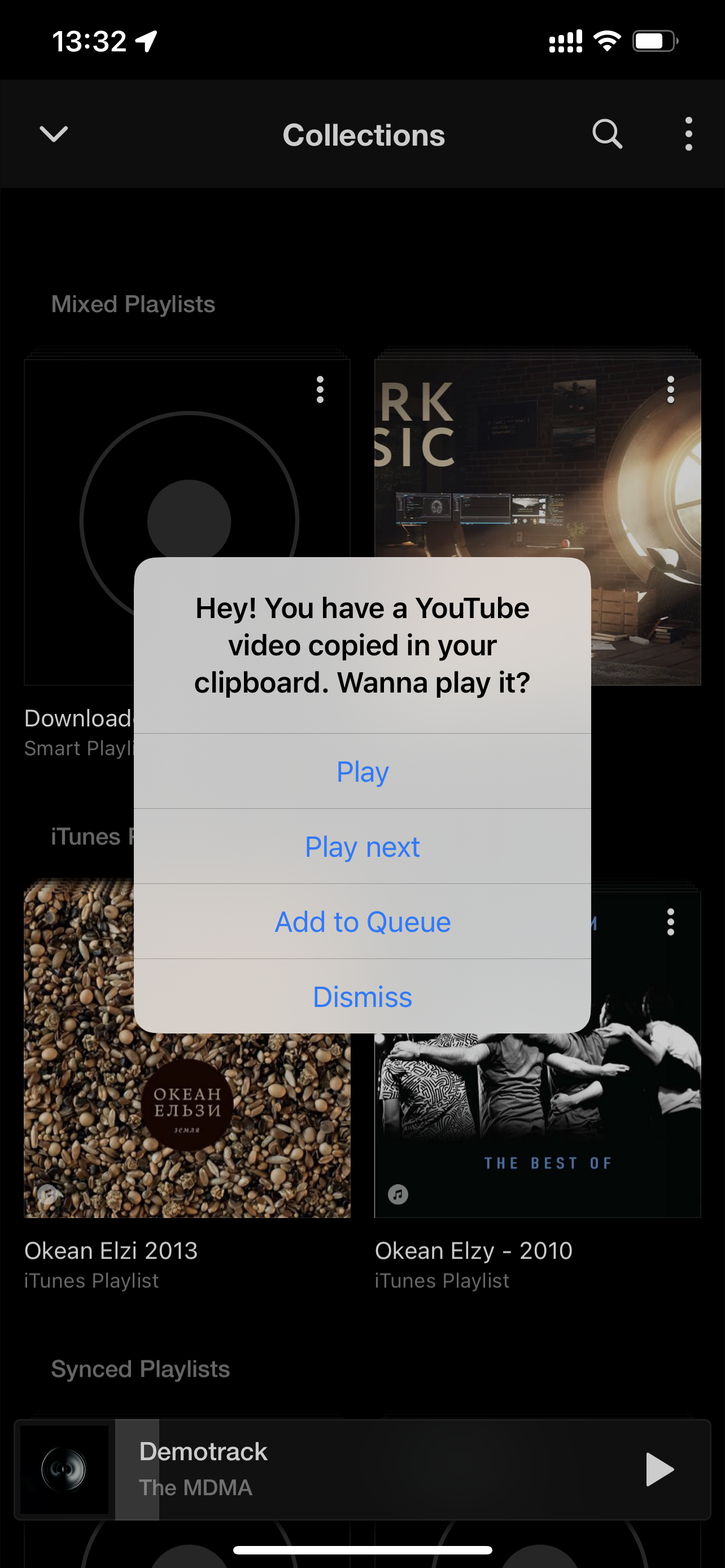 go to YouTube and find a Playlist/track you want to listen to and copy URL,
open VOX, and you will receive this notification:
or go to your "Collections" and click "Add URL...":
With VOX Player for Mac, you can take any YouTube link, add it to the player and enjoy all of your favorite songs without having to open up the browser or Youtube app.
Using VOX as a YouTube music player on macOS:
find the track/playlist you want to listen to,
copy its address and paste it using CMD + U: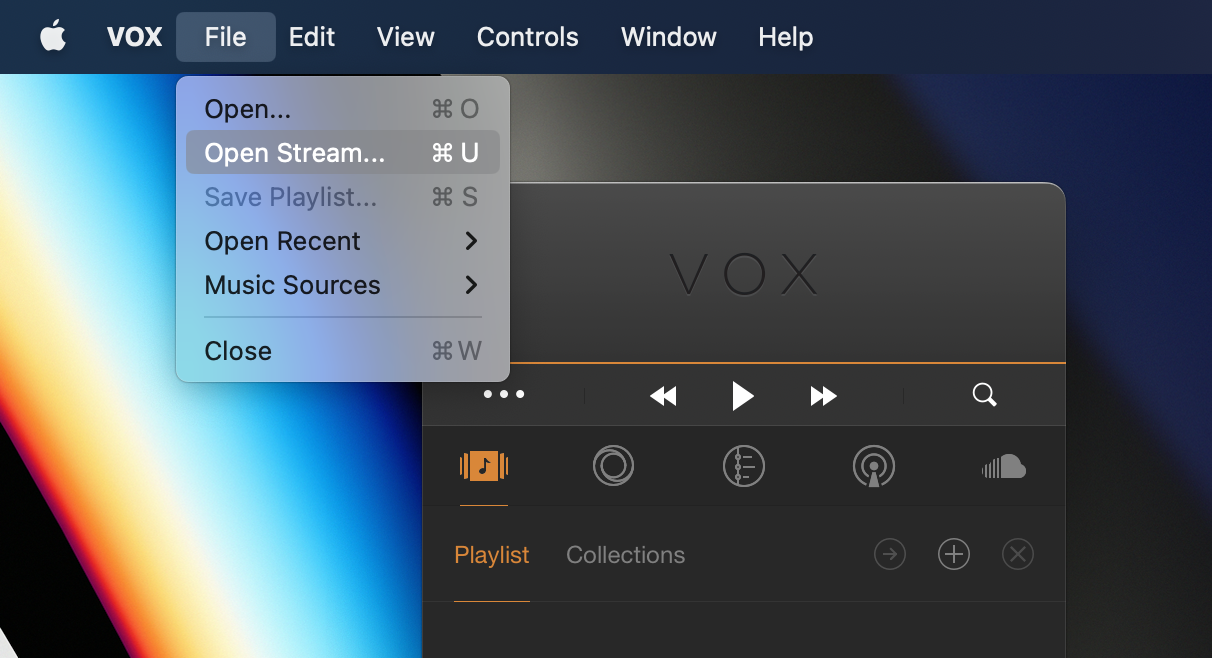 you will find your new track in the "Playlist" section.

Syncing Youtube music between your Mac and iPhone
If you're a fan of listening to YouTube Music on the go, you may want to consider using Synchronize function in VOX Player for Mac. It offers seamless integration with YouTube, allowing you to sync your favourite songs and playlists between your Mac and iPhone/iPad with ease.
to use this function, your need to have VOX account,
save your playlist as a new collection: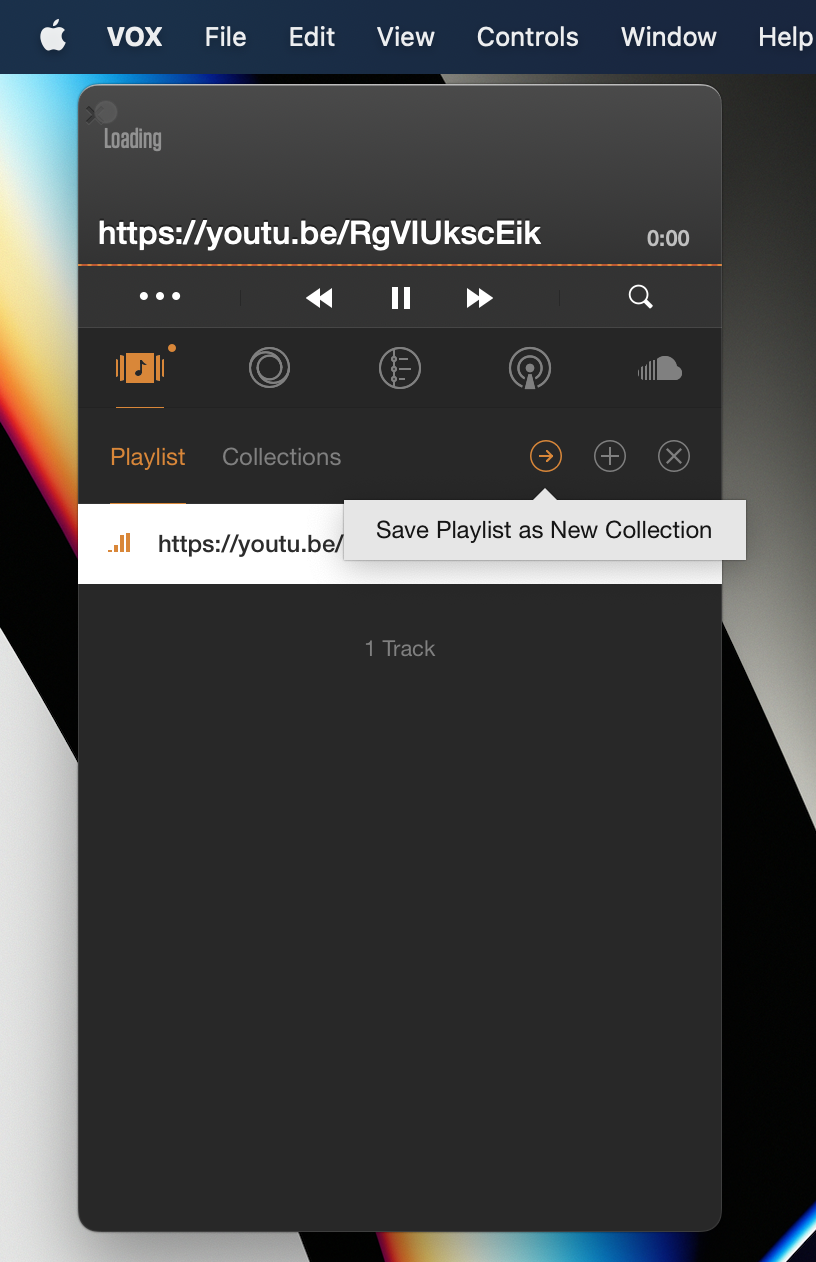 click "Synchronize" collection and get these music files in your VOX for iPhone.
Already created a Collection? Good!
click on "Rename" and "Synchronize" option will be available again: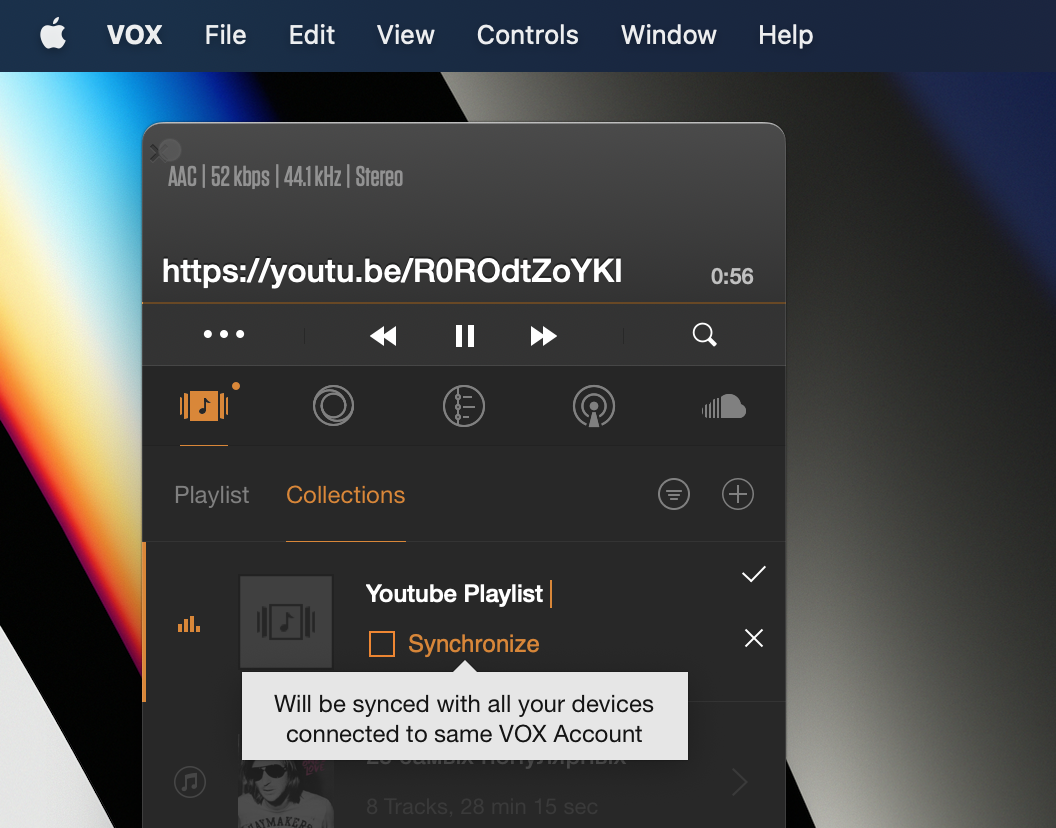 Well, there you have it! With these easy steps, you can play YouTube Music in the background on your iPhone, iPad or Mac with ease. Now that you've learned how to do this, listening to your favorite music everywhere will be a breeze. So pull out your devices and get ready to rock!