Meet Qobuz – the best hi-res music streaming source in VOX (1 month for FREE)
Collaboration of the year – best on the market music streaming service is now available in VOX!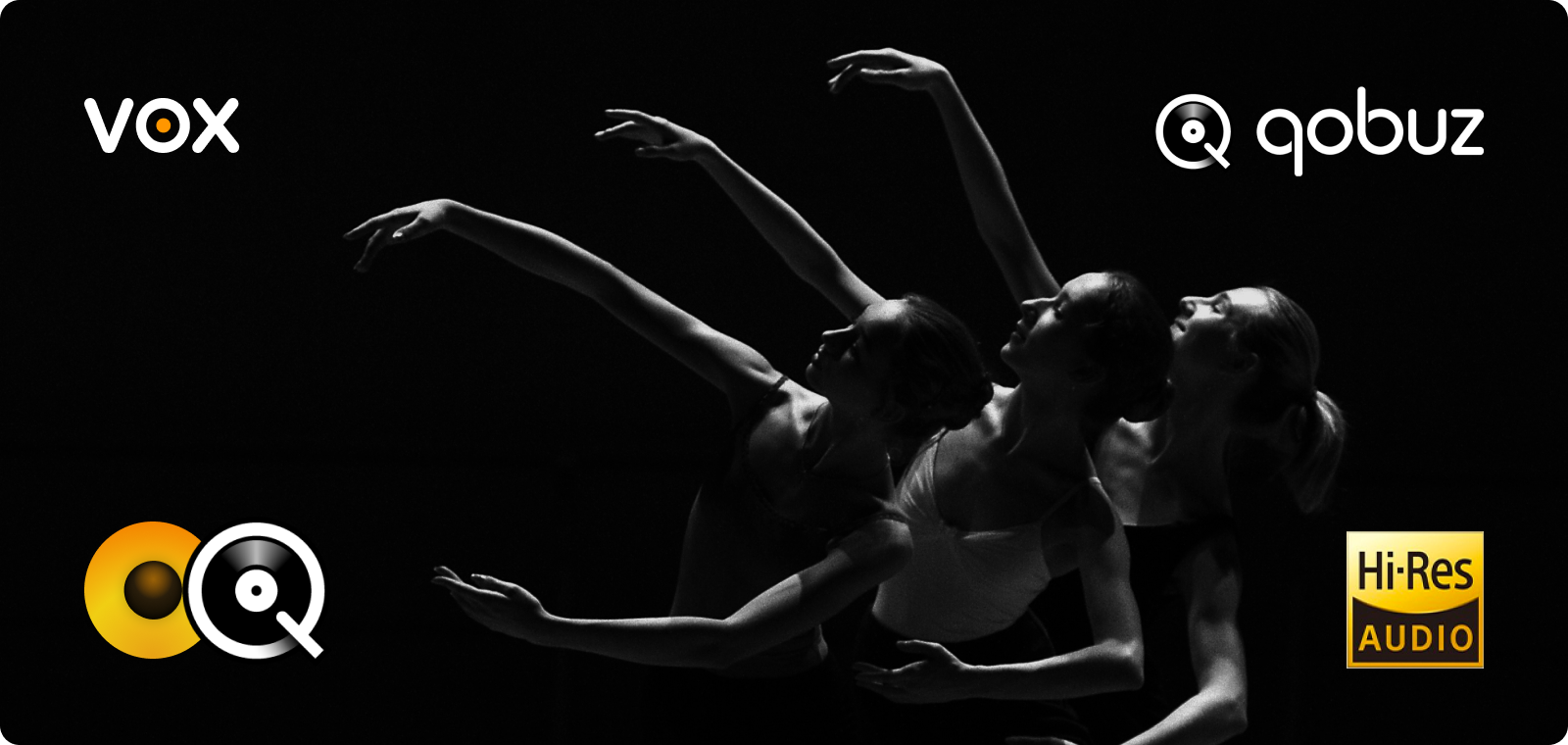 Step by step VOX creative team has been moving towards it ambitious goal – create a multifunctional Hi-Res audio app to allow its users to feel the difference in sounding they could never consciously reject. From now, the app has introduced a truly unique integration with one of the best Hi-Res streaming services – Qobuz. Qobuz functionality joins already existing synchronization with Personal library, SoundCloud, Radio. Listen to Qobuz in VOX for FREE
What is Qobuz
Qobuz is a French streaming service that specializes in high-resolution and lossless audio. It's the only streaming service to offer both high-resolution streaming and the opportunity to purchase high-resolution music downloads from its online store (and the good thing is you don't need a subscription to purchase music from its online store).
Qobuz is available in Australia, Austria, Belgium, Denmark, Finland, France, Germany, Italy, Ireland, Luxembourg, Netherlands, New Zealand, Norway, Spain, Sweden, Switzerland, the United Kingdom, United States.
Integration with VOX
It was the most obvious partnership that finally came true. Both apps envisage the same idea – the future of the audio industry is after Hi-Res.On one side, VOX's unique audio engine and in-app customization of sound force its users to get the most outstanding listening experience. It's an excellent option for listeners who want top-tier audio quality and have the hardware to support it. On the other side, by providing high-fidelity lossless, and high-resolution audio, Qobuz aims to give sharp listeners a better streaming experience. The Qobuz catalog is home to over 70 million tracks, which is comparable to Deezer and Apple Music, but the type of music varies slightly. Qobuz features a lot of popular artists, from classic rock stars to rising indie-folk artists. What makes Qobuz so unique is that compared to Deezer or Apple Music, Qobuz is a huge step up. You'll be able to hear songs as the artist intended and enjoy the nuanced depth of CDs and vinyl.
VOX & Qobuz integration is designed to get the most of this synergy – all purchased from Qobuz tracks could be easily stored in VOX Cloud storage (let me remind you, UNLIMITED storage).

So what is VOX now VOX is the place where such giants as Personal collection, SoundCloud, and Qobuz meet. Accompanied by the unique features of VOX the user can simply get the most of each app in one place. Equalizer, unique audio engine, SONOS support, and even radio. Moreover, having a Premium subscription allows keeping all tracks in unlimited cloud storage.
Be the first to grab your 1 month for FREE Qobuz is you log in through VOX.