One of the most frequently asked questions about hi-res music players on Google is the following: "Are hi-res music players worth it?" And Google does not skimp on the answer. It says: "If you want the best digital music experience possible or at least better sound quality than you're currently used to (and why wouldn't you?), hi-res audio is definitely worth investigating. It can be a daunting prospect." And we cannot agree more. Moreover, we have our own answer to this question as well, as VOX is not only a team of music lovers but also a team of professional developers.
Hi-Res Music: what should you know about this format
Hi-res music is a revolutionary format so far that is conquering more and more space in the world of the music industry. And this is not surprising at all! Taking into consideration its pure quality, high resolution, and no audio losses, music listening became the cleanest it could have ever been and experienced. It's like having a high-end and wireless audio system in your pocket.
As the hi-res music is expanding its borders, we are expanding our products as well to keep pace with the times and give access to high-quality music listening to more internet users. So today, we are ready to announce the launch of the best hi-res music player for Windows.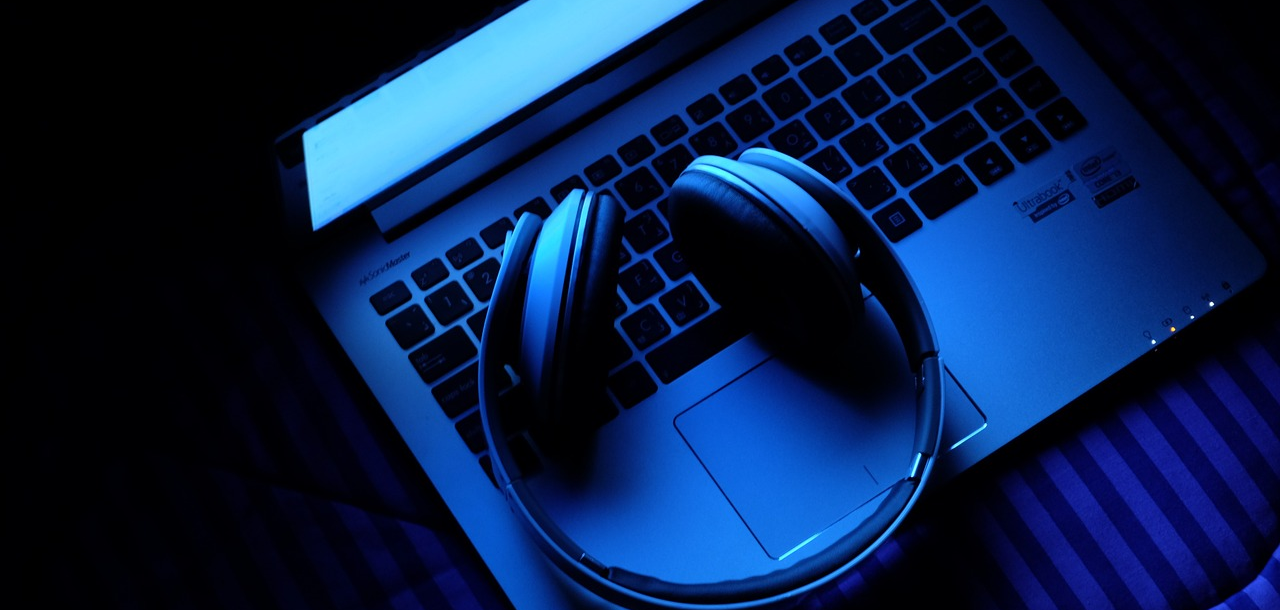 Welcome VOX Universal! Our team has been working on hi-res music players for iOS and macOS for quite a while, giving a chance to Apple users to fully enjoy lossless music without worrying about music storage or unsupported music formats. And we are proud to admit that we succeeded in that. VOX iOS Player and VOX Mac Player are rather good-quality apps that definitely fulfill the needs of our users. Now it's time to meet the needs of Windows users, as we have no doubt there are lots of fanatic audiophiles among them!
Aren't you one of them? Aren't you searching for the best hi-res music player for Windows? If your response to any of our questions is 'YES!" we have a solution for you.
Top Hi-Res Music Player for Windows: VOX Universal is your choice, here's why
VOX Universal is a good deal. It's a better hi-res music player for PC than any you have ever exploited before. Not to mention, it already has our best features, such as access to VOX Music Cloud  which prevents issues of lacking storage place on your mobile phone or another device, as hi-res audio files tend to be quite bulky. It also has our finest equalizer for you to have the ultimate music experience.  Furthermore, it has improved editing and uploading features. It will be available soon, and we'd like to tell you about it in detail.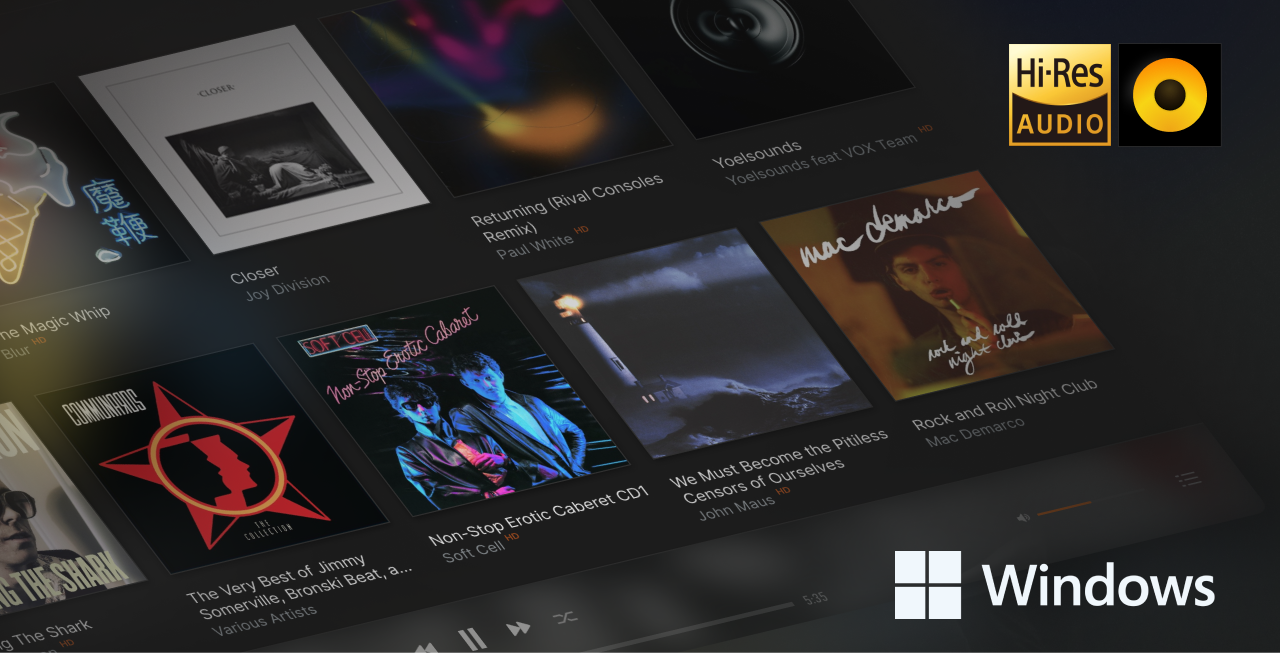 VOX Universal will be supported on Windows 7/10 and macOS: 10.13+, having improved design and concept. For sure, it will be the best hi-res music player for Windows as it supports vital hi-res formats, including FLAC, ALAC, DSD, AIFF, MQA, WAV, WMA Lossless, etc.
The Windows music app will give you the ability to upload audio files by dragging and dropping them to the player or using the Upload button. What is more, VOX Universal is synced with the VOX cloud, which means you will be able to upload and store your audio files and artworks in the storage cloud as well. It also has the "Shuffle All" and "Play All" options for the tracks in the cloud, and fully operating "Playback Queue" and "Play Next Logic".
All new-created playlists are synced over all of your devices, with further ability to add tracks to them from the library using the simple "Drag&Drop" feature or via the context menu.
Not to mention that you will also be able to move tracks between playlists using the "Drag&Drop" feature again or via the context menu. Without a hitch, you will have the ability to delete or add new music using Windows or Mac, rename artists, albums, or tracks directly in VOX cloud, utilizing the feature of editing, add custom artworks. This means you will have more possibilities, but all of them will be manageable and easy to use within a fast, configurable, and perhaps most importantly, accessible app. Just simply the best hi-res music player for Windows.
As there is always room for perfection, we are not willing to stop making this Windows app version better and better. So in the nearer future, we are going to update it to have additional features like offline playback, which gives you an opportunity to listen to your favorite music in advanced audio quality wherever or whenever you want. We will add additional audio settings: BS2B, Crossfade, Hog mode, etc. In case you love listening to the radio, we will take care of that too by adding VOX Radio Source. And even if you want to stream music from other music sources: SoundCloud, Spotify, YouTube, etc., there won't be any problems.
Besides all the features mentioned earlier, you should also keep in mind that the management of the VOX cloud library will become even better with the help of our dedicated users and their suggestions, as your flawless experience is our priority. In addition, it will have both premium and free-of-charge versions so that anyone willing to try the app would have such an opportunity.

In conclusion, we would like to say that if you want to make the most out of hi-res sound, enjoy every bit of it, and still manage all your playlists easily with the help of one app, enjoy the accessible version of the service, the VOX team highly recommends you trying our hi-res music player for Windows – VOX Universal.