LOOP
Unlimited Music Cloud Storage
Upload music to unlimited cloud storage and play it from your Mac, iPhone, Carplay, Sonos and any other supported audio system.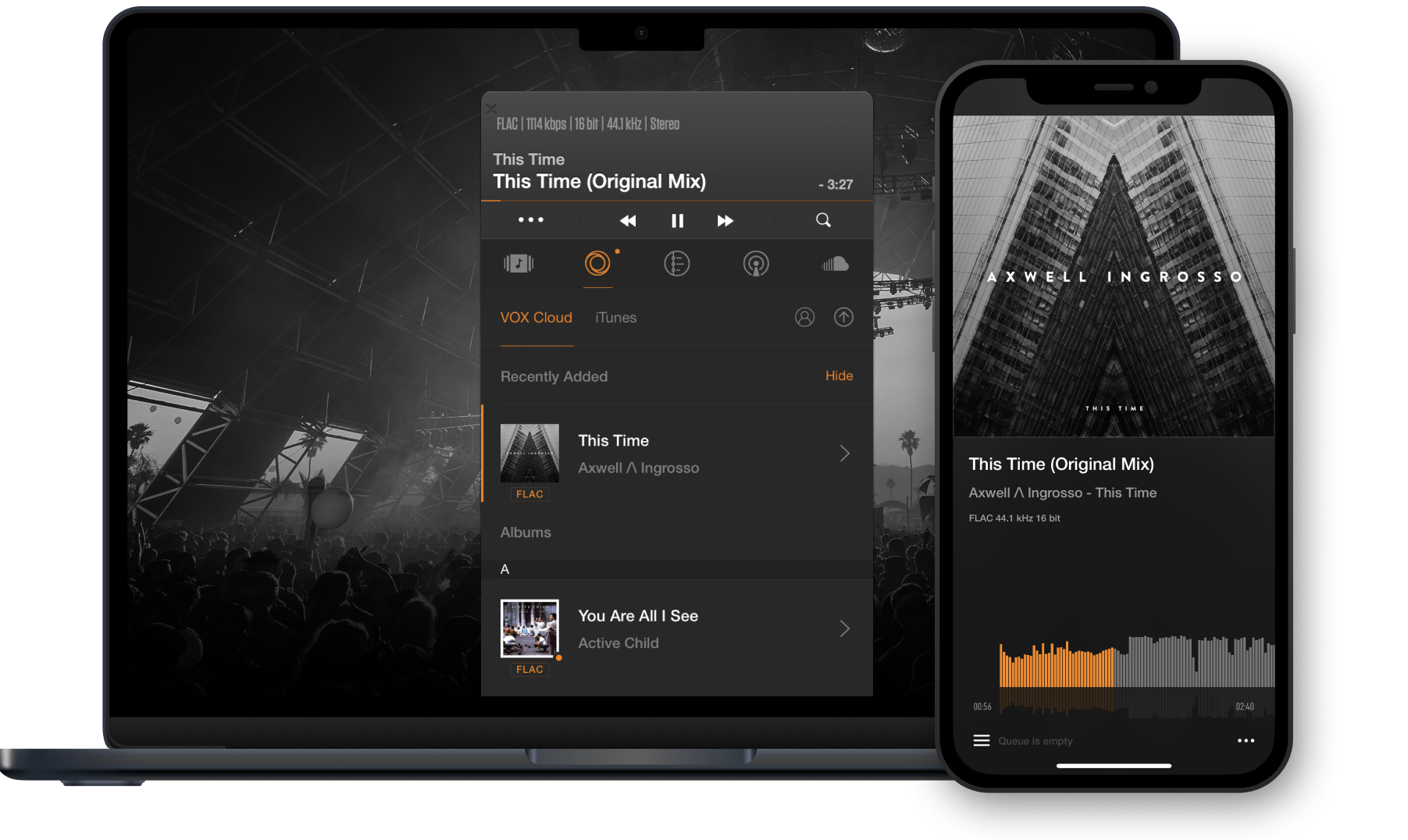 Take your Music Cloud Anywhere
Everything stored inside LOOP Music Cloud Storage is synced and played in its original, uncompromised quality with your Mac and iPhone anywhere, anytime.
Your music collection in lossless and lossy formats can be cached in its entirety for offline playback on supported audio systems.
Premium Quality Playback within Mac & iPhone
Take sound quality to a whole new level for your Mac and iPhone. With LOOP music cloud storage, all music is stored in its original quality, with zero compression.
Exclusive technology allows for unlimited cloud storage specifically designed for maintaining music quality and enhancing your listening experience. LOOP cloud supports all music files as-is, without conversion requirements or format restrictions.
Learn More About Hi-Res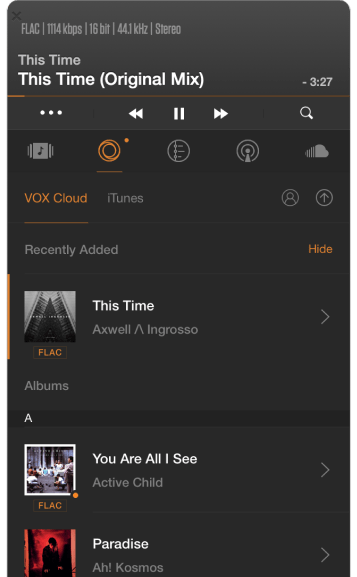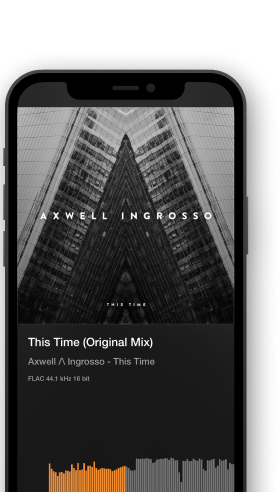 The Ultimate Music Storage Solution
As the world's best cloud storage for music, LOOP cloud storage allows you to upload any number of music tracks you like, offering you infinite cloud space for your music with zero format restrictions.
Keep rare music safe and never worry about losing any track ever again. No need to worry about external hard drives or going over your GB quota (with LOOP, there is none.)
Now, enjoy limitless cloud storage for the music you love.
Unlimited Music Storage
LOOP Music Cloud Storage is truly limitless. Free your disk space from the heavyweight FLAC music files and speed up your Mac computer and your iPhone.

Sync Your Devices
Enjoy full, real-time sync across your iPhone, Mac and all supported devices, including Carplay to take your music anywhere you go with zero hassle, and maximum quality.

Offline Playback
No internet connection? No problem. Individual music tracks, or entire collections can be downloaded from the cloud for offline playback. Listen to music everywhere.
All Formats Support
LOOP supports an exhaustive variety of audio formats, including: FLAC, MP3, WMA and more, with no need for conversion. The quality of your music is forever preserved in the cloud.
Complete Safety & Security
LOOP was designed with robust, multilevel security features to protect your music files from any conceivable technical issue. All files have copies on different servers around the world.
Cloud Music Player
Enjoy the music you stored in LOOP music cloud with premium VOX Player for Mac and iPhone, the world's leading music player for Mac and iPhone devices.
Learn More How To Use Loop

Just last week 711312+ GB
of music files were uploaded. Join!

Start your 3-Day Trial
The amazing functionality of LOOP cloud music storage is undeniable, but seeing and hearing is believing!
Start your trial today and experience LOOP firsthand. Enjoy all features with no risks and no restrictions. Upload as much music as you want to stress-test our cloud service and evaluate its performance.

We are confident that any true audiophile will love LOOP for the unlimited storage, the fast speed, the supreme functionality and the uncompromising focus on quality.

LOOP for VOX