Searching for a lossless music player? Check this article out!
If you are one of those people who decided to listen to HD sound only, we would like to congratulate you! You are going to join a constantly growing community of true music-lovers and from this moment on, you are going to enjoy all the benefits of being a member of it. These benefits include:

listening to the original sound;
enjoying every tiny note of it;
getting the best experience you could ask for!
But first, you have to get a player which will be able to play lossless music. Let's talk more about it.
The best lossless music player

To our mind the best lossless music player has to be easy to use, lightweight, multifunctional and to be able to play lossy music as well (because it would take ages to change your whole music library from lossy to lossless). We did some research and would like to present you our findings. Here are a couple of players, which we particularly liked.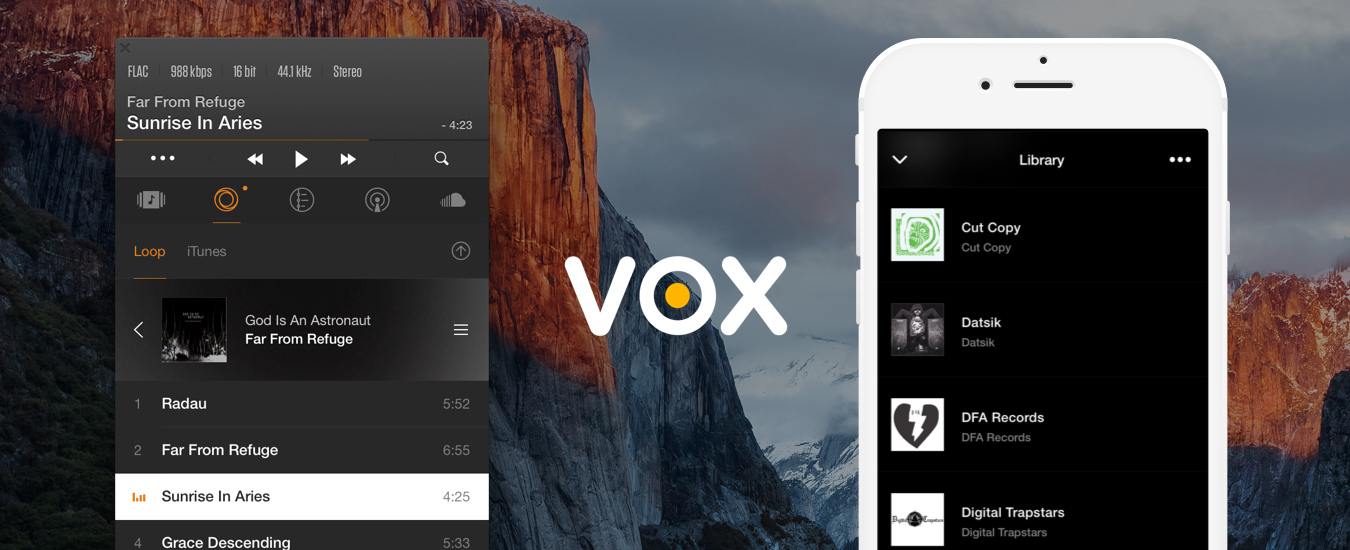 VOX – the best FLAC player for Mac and iPhone

VOX might not be a pioneer in the field of lossless music players, but it is definitely one of the leaders nowadays. It is available for a free for Windows, Mac and iPhone, and the Android version is coming very soon. It can play a rather wide range of music formats, both lossless (i.e. FLAC, APE, ALAC, etc.) and lossy (i.e.MP3, OGG, etc.) Its developers added an enhanced Bass technology to its audio engine to make sure you get the most of your music's output. In addition, it gives you an opportunity to synchronize your music libraries between Apple devices. This can be done with the help of VOX Cloud – music cloud storage. It is absolutely infinite and is available for VOX users only. Another great feature sounds as a saviour: if you know that you might not have Internet in the next couple of hours, you may download some of your favourite tracks and/or albums for offline listening. And the last but not least, VOX has a very easy, intuitive interface – so easy that you will not have to think where is what. Stream music via AirPlay to your loudspeakers.
Start Using VOX Premium Now. Create FREE account  

And VOX is a FREE Music Player! Download it here.
Swinsian
This rather popular player is available for Mac users only. The good thing about it is that it can play both lossy and lossless formats. But one of its biggest advantages is its speed of work – it is one of the fastest players nowadays. It imports your iTunes library within seconds and helps you organize your music library no matter how big it is. Swinsian also features a playback via AirPlay. With the help of various shortcuts and different ways to customize your library, you will keep everything under your control. Besides, if you prefer a minimal interface, you can always choose a mini window or a desktop widget. Neither of them will take too much of your desktop's space but will still tell you what you are listening to at the moment. It costs $19.95.
Foobar2000
If you are a Windows user, you may consider downloading this player. Why? Because it is one of the best lossless music players for this system. It is completely free and offers a gapless playback for all formats it plays (the list is very long!). Foobar2000 also allows one to customize their interface! It might sound a bit tricky, but what wouldn't you do to have the most convenient lossless music player for yourself with a number of useful features? It is also very light and will never slow down your PC (it is one of the lightest players in the world). Another amazing feature of this player is ReplayGain – it makes sure that all music you listen to has a relatively same volume and loudness. All in all, Foobar2000 provides a personalized experience for Windows users. They are also fundraising for mobile and tablet versions now – so hopefully there will be even more happy users very soon!
Fidelia
Fidelia, just like VOX, emphasizes its ability to play a very wide variety of music formats, including the ones which are not supported by iTunes natively. It offers many different tools and features such as headphone processor and sample rate converter, all of them are aimed to enhance your experience. Another useful feature of Fidelia lossless music player is that you can listen to your music on pretty much any device with the help of AirPlay. Lastly, they created a very interesting app for your iPhone, which basically works as a remote control for your Fidelia player; you can effortlessly browse within your music library and only your wireless network will be the limit. It costs $29.99.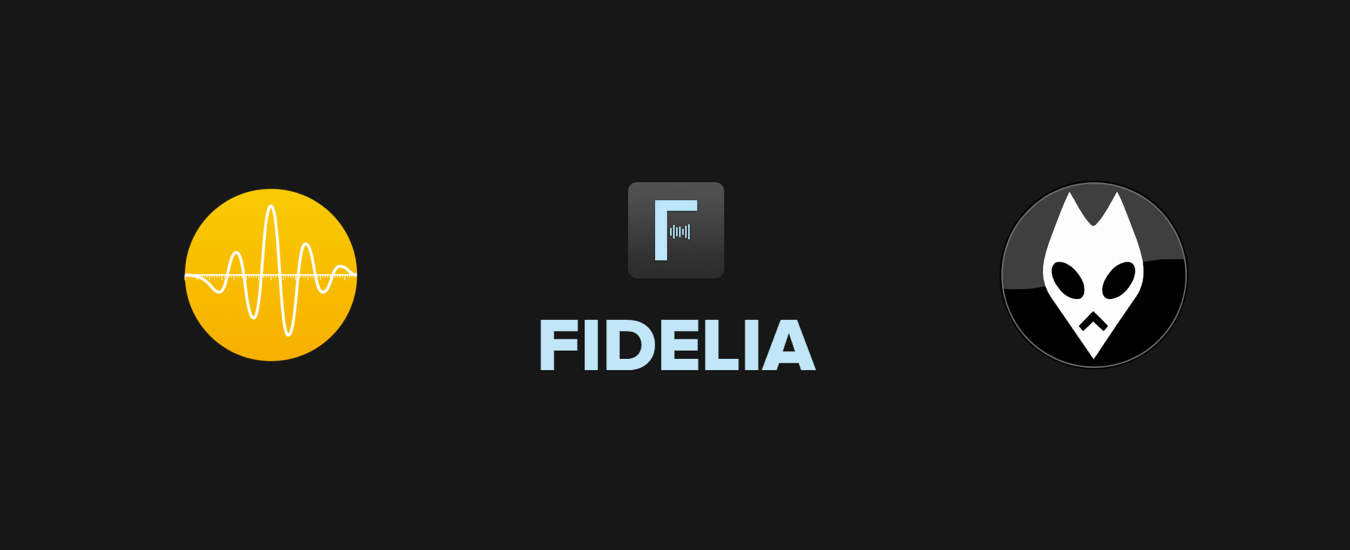 Today we talked about different lossless music players and their features. As the true music lover you are the one to choose the best lossless music player now – we are here just to guide you. ☺