What is the best way to get and to download music to your iPhone?
Modern musicphiles often start feeling lost when they find a huge number of various websites where they can download music from to their phones. Usually one does not want to waste their time searching for the music they liked in the specific music format, there is simply no time for that! Most of the people usually stick to one or two services where they download music from or just simply put the name of the song and the preferred format in one of the search engines.
Let's talk about the process a little bit. If you were to choose any other phone than iPhone, you would not even have to think about ways of downloading music to your phone. You would just download it and listen to it. In the iPhone's case it is slightly different:  everything has to go through iTunes, it acts as an intermediary :-(. Even if you download music from some other store, you would still need iTunes. First of all, you have to download music to your computer and only afterwards you will be able to transfer it to your iPhone with the help of iTunes.
Download Music to your iPhone with VOX Cloud Storage. FREE Download

Today we are going to check out the best (legal!) services where you can find all the music you want and we will try to see if they have any major advantages and disadvantages.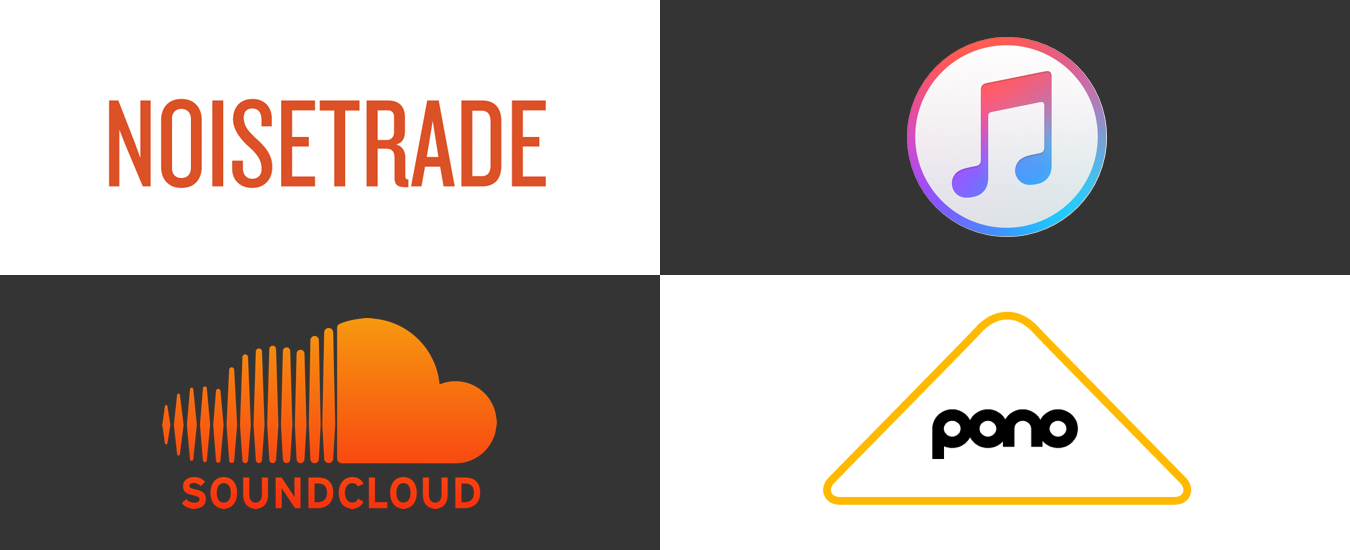 iTunes – as a pre-installed opportunity to get music
iTunes is undoubtedly one of the monopolists in the field of music download. One can find all the popular songs there and sometimes even download them for free if there is a some sort of promotion from the artist on. If you would like to check out some other freebies, you can just open the iTunes store and you should be able to find the "Free on iTunes" category – the place to find not only free music, but also TV shows, books, podcasts and much more!
iTunes is no longer for Mac-users only – with a Windows version now everyone can benefit from the service. There is just one thing which you should keep in mind – all of the songs on iTunes are in the ALAC format. However, it can be easily changed: you just have to adjust it in the Preferences section, under the "Advanced" tab. Now you are able to choose your preferred format in the Importing section – just switch it to WAV, Apple lossless or MP3 and download music to your phone in the format which suits you best. The best way for listen to your music library on iPhone is VOX Music Player for iPhone. Check it out!



NoiseTrade
NoiseTrade is a good place to discover new music and also to feel that you are doing something important – you support independent artists. You just have to give your email and postal code and if you particularly liked the artist, you are welcome to share it on Facebook or Twitter and tip him/her a suggested $3-5 donation. It is a great platform for the artists to promote themselves and distribute a good number of their albums for free. Besides, they get to know their fans and are able to advertise their shows better. It is a great choice if you are looking for something fresh and free.
Most of the songs are downloaded to your phone (read: computer) in the MP3 format – but is it a disadvantage, really? For music-lovers, who listen to HD sound only, yes; for all the others – we would not say so. In addition, listening to a lossy sound once in a while would not hurt, especially when you are doing it for a good cause and have a player which can play a variety of formats (read more about a VOX music player here). If you liked NoiseTrade – check Jamendo out, they are very similar!



Soundcloud. Online audio distribution platform
Soundcloud was created in order to give an opportunity for everybody to upload their music and share it. Nowadays it turned into a huge music resource, where one can find both well-known names and independent artists. It is very easy in use – you can search by genre, artist or popularity. Even though we are used to it in the form of online music player, some of the music can not only be streamed, but can also be downloaded. Bear in mind that you will only be able to download music from the full web version of the platform.
This means that if you are not an iPhone user and were hoping to download music directly to your phone, it will be impossible. Usually you can find the "Download" button just next to the song – if you cannot see it, unfortunately it is not available for download. If this is the case – don't give up, just install a program which will help you to download from Soundcloud, for instance SoundCloud Downloader Pro. (find out more here - Soundcloud stream on your Mac and iPhone. Quality of sound!)


PonoMusic Store
Here is the treat for our dear music-philes: PonoMusic Store has a great choice of FLAC tracks for sale. It does not matter whether you are a fan of modern pop artists or oldies but goldies songs – everyone will be able to find here exactly what they are looking for! In order to download a chosen music track, you will have to install PonoMusic World. Once you purchase it – just click "Download My Music" button and PonoMusic World will start downloading it. Now you are ready to enjoy it to the fullest and forget about all the worries of the real world :)
You've downloaded music to your iPhone via iTunes. What's next?
Once you have downloaded music to your iPhone, the next step is to play it. But let's think about the memory first. Even if you own a 128 GB iPhone, your memory is still quite limited. It affects music-philes the most, because at some point they have to choose which album to download and which one to remove. We have a solution for you: VOX music player and VOX Cloud (previous LOOP) – infinite cloud-based storage for music.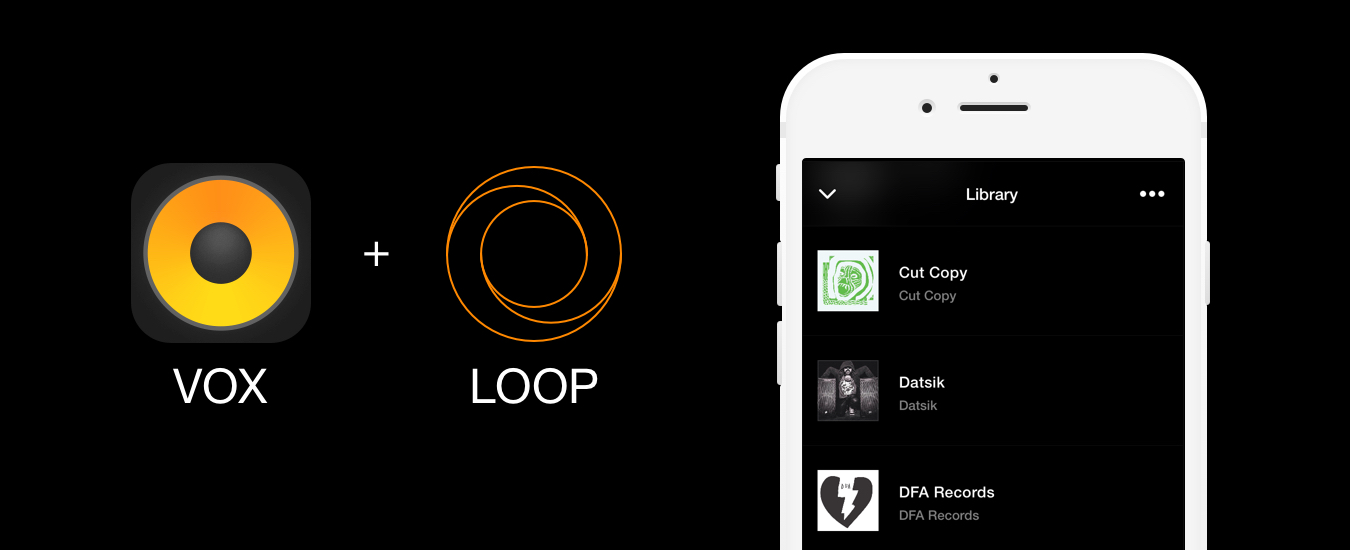 VOX music player can play a great variety of formats and was specifically designed to get the most of your music. Loop is one of the main features of VOX and is the first absolutely endless cloud-based storage, which was created to keep your music the way it is, meaning that your lossless files will always stay lossless. You can not only store all your albums there, but you can also synchronize all your music stored on Mac and iPhone – now you are free to access all your music anytime and anywhere you like!
By the way, you can also download music to your iPhone for offline listening with the help of Loop – no more worries about bad Internet connection anymore. It sounds as a dream player, doesn't? ☺

Start Using VOX Cloud Now. Download for FREE. 

At the end of the day what matters is not how you downloaded your music or where from, the music itself is what matters. We wish you to enjoy every second of it with the help of VOX!