A fantastic device from Kickstarter!Interested in vinyl but worried that setting up a sound system is expensive?Spinbox provides everything you need to build your own all-in-one record player!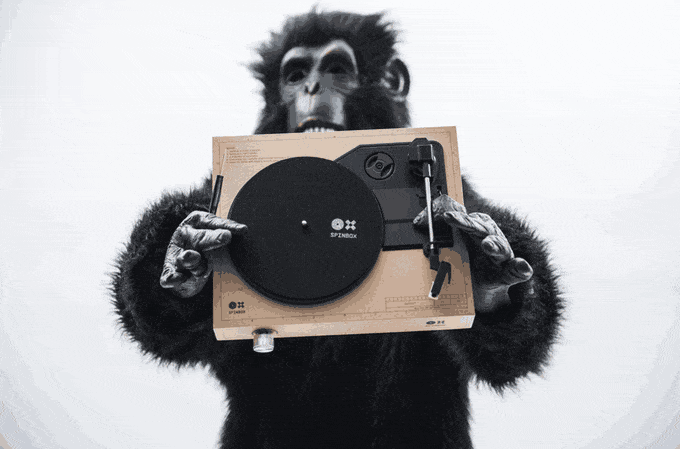 Just in half an hour, you'll have a stylish, portable turntable. The Spinbox Portable Turntable Kit is a new DIY turntable kit assembled entirely out of plastic and cardboard.  Spinbox is a compact and feasible way to experience vinyl. The device includes all the components you need to use the turntable with amps or speakers. Spinbox consists of a series of pre-made electronic parts and is housed in the waterproof cardboard packaging that the kit comes in.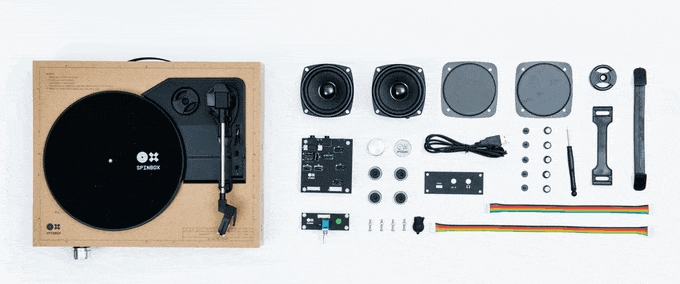 The SpinBox provides all the functionality you would expect from a record player. It features a built-in amplifier, two speakers, and a USB power bank port. The turntable can be played at 33, 45 and 78 rpm and, despite its size, it has a platter big enough to play 12-inch records. It's also designed to be assembled in just 18 min, so in no time at all, you сan pack portable analog sound on the run.Now you can focus your craftsmanship on constructing your very own portable record player.