Youtube music downloader – we found the best solution for you
Today we would like to talk about different ways how to download music from Youtube. To be more specific, we will talk about Youtube music downloader programs and other options that we have nowadays.
Since during the last couple of years Youtube became not only one of the most well-known streaming services around the world, but it has also become a popular storage for a great collection of music tracks both from professional artists and amateurs, Youtube is one of the best places to go to when one is looking for music. One can find whatever they want there – from latest albums to their friends' videos where they are covering famous rock-stars. Anyone can share something with the world and this is why it has so many loyal fans. Youtube Red is a good solution for you – listen to your favourite songs and discover something new! It is a bit difficult to imagine our modern life without this website, just like without a cell-phone or Internet. What would the humanity do without it?
Unfortunately, Youtube was primarily created as a streaming website, both for audio and video. As a consequence, no button called "Download" can be found on the website. But every year more and more people look for the ways to download music from this Youtube. We would like to help you with this search. Needless to say that the options we will be looking at have to be absolutely free. Youtube is a free resource and this is one of the reasons why everyone uses it. That's why it would make no sense to offer you a Youtube music downloader that you will have to pay for. We have already talked about how to create a Youtube music player here: Your personal Youtube music player from Mac and iPhone.
Option #1: using a website
If it the first time you are trying to download music from Youtube or you are not doing it very frequently, you may consider going to a website to download music tracks from Youtube. There is quite a big number of such websites where you have to simply insert the address of the video and select the quality of the download. You can also convert Youtube videos to MP3 and other music formats (for instance, https://youtubetomp3music.com/). It is a quick and simple way to download selected music tracks to your computer or to your phone if you are not planning to make it your habit. The advantages of it are that there is a number of websites to choose from and that it is a rather simple process, which also allows you to decide upon the quality and format of the song you would like to download.
Option #2: using a program
If you have already downloaded a number of songs from Youtube and think that it is a good way to find music for your player, then we know how to make your life even better. You just have to install a Youtube music downloader program to your desktop and you will be able to download any track you want. The only thing is that almost all of such programs have to be installed on your laptop and only afterwards you will be able to transfer music to your iPhone, which means that you will do more work than in the first instance. However, if you download songs from Youtube quite often, installing a Youtube music downloader might be a good choice for you.
Option #3: using VOX music player with YouTube source
This option is not so popular around the world when compared to the other two. Nevertheless, to our mind, it is not only one of the easiest and most convenient ways, but it is also very fast.
The secret is that you can listen to music from Youtube via music player directly, there is no need to use an intermediary. You do not have to convert anything or choose quality – from now VOX Music Player for Mac will make such decisions for you (and believe us, it is programmed to choose the best for its owner).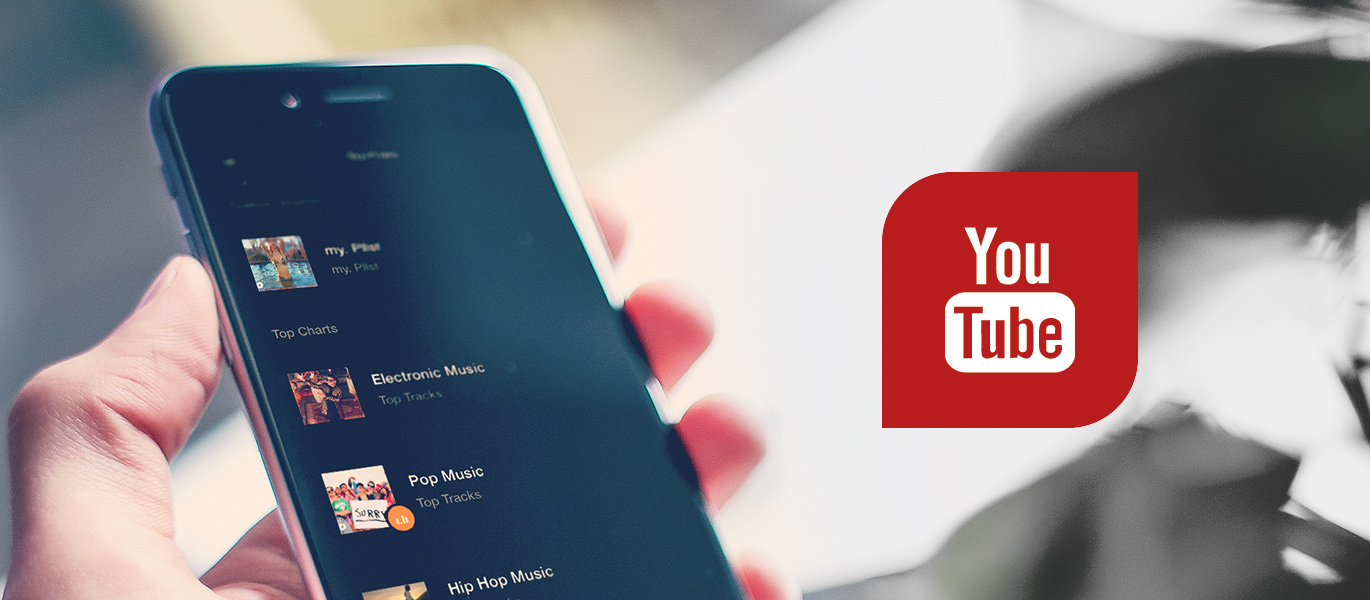 Let's look for VOX music player with YouTube source.
You can listen to music from Youtube on your Mac with VOX Music Player: read more here.
And the best options for you is coming soon - you will be able to listen to music from Youtube via VOX Music Player for iPhone. Find new YouTube source in VOX™ Player. Now you can listen to YouTube Music Charts and any YouTube Playlists via the best FLAC Music Player :-)!
Today we talked about different Youtube music downloader options – all of them are free and very easy to use. We hope that we helped you find the best one for you!

The best way to listen to music from Youtube is VOX Music Player.