THE 5 BEST HEADPHONES UNDER $100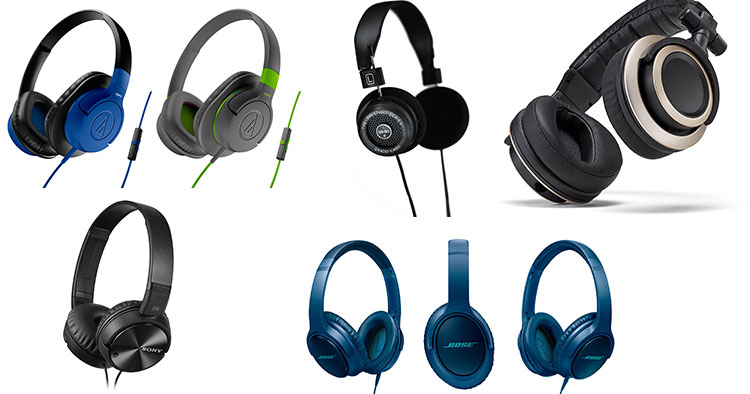 1. AudioTechnica ATH-AX1iS SonicFuel Over-Ear HeadphonesPrice: from $25 Audio Technica's ATH-AX1iS SonicFuel over-ear headphones feature colorful design, a smartphone remote, and excellent sound quality for the price. 2. Sony MDR-ZX110NC HeadphonesPrice: from $34 The Sony MDR-ZX110NC offers on-ear design, excellent noise canceling, and slightly bass-heavy sound. 3. Grado Prestige Series SR80e Headphones
Price: from $99The Grado SR80e are on-ear headphones, the new version of the SR80i released more than half a decade ago. Headphones have changed plenty in that time, but the SR80e are much like the SR80i, but with a slightly tweaked build and redesigned drivers.4. Status Audio CB-1 Over-Ear Headphones
Price: from $79The Status CB-1s are chunky full-size headphones, a little like an affordable (and wired) take on the B&O H4, the Beats Dr Dre Studio or Sony MDR-1000X. You get a lot of headphone for minimal cash. Put them on, though, and you'll find the Status CB-1s are a little out of step with current headphone design trends.5. Bose SoundTrue II Over-Ear Headphones
Price: from $99Bose created a great sounding pair of headphones that is also quite comfortable but in a fairly cheap and fun package. Like the affordable Bose SoundLink Color Bluetooth speaker, Bose wants to sacrifice design and a bit of build quality without compromising on that iconic Bose logo and sound quality. It's a good strategy but Bose still has lots of competitors and the Bose SoundTrue Around-Ear Headphones II isn't exactly the definitive winner. These headphones are definitely worth a test though.