The best music storage solution for your Mac and iPhone
Bassline junkies must be experiencing the best time they ever had in history. Music comes in  such abundance that no one knows how many durations of an average life that it would take to listen to everything that has been recorded. You are one of them, aren't you?
Then you must be feeling us: if you want to catch every sound you must have a pretty decent number of records in your possession and therefore be seeking for the best place to safekeep them all!
Start upload your music into VOX Cloud Storage. Create VOX account right now
A worthy music collection can occupy acres of memory on your computer. Many audiophiles have chosen to store their music on external HDDs for example as it helps to clean up the computer and keep all music without worrying it can be deleted by accident. But that calls for a lot of effort then if you want to make playlists including songs from different locations. If all your tunes fit on one spacious HDD than it is possible, but what if you want to listen to it when you are away from your computer or don't have the data medium with you?  If you are familiar with these issues consider using a music storage app.
How to choose the music storage that suits you best.
If you want to find one that will make your life easier or better – set up priorities. We can help you understand what you can expect.
Refine your purpose. Why do you need music storage?
If you aren't to picky and don't really care for audios much enough to be using a specific music storage app - you can keep them in a regular cloud, the same place where you store your photos, videos and other personal data. Remember Dropbox or Google drive? Go for it.
Well now lets quit joking. Are you looking for the lowest price? The best app design? Curated playlists?  Storage capacity? Quality of sound? Usability?
Capacity of music storage
There are several options  of music storage on the market. Consider an overall size of your audio library. If it is rather small - look for free versions of popular applications.
For example, Google Play music gives users as much as 50, 000 tracks to upload. Then Amazon Cloud Player, for instance, tops Google Play with 250, 000 audios. Apple match will allow to match 25, 000 songs.
If your library is huge and mind-blowing – go for the options with sufficient storage space, or… Go unlimited. VOX Cloud might just be your option.
Usability. Where do you want to listen to music from the music storage?
Are you more on the extra feature side and love browsing recommendations? If you want to keep your experience Spotify-ish, you can subscribe to Google Play music premium. You will be able to stream from their solemn library as well as store your songs. Also you will get recommendations and will always be notified about what's new and trending.
But extra features have the other side of the shield. For some people these extras seem flashy. Music devotees just sometimes value simplicity because when you have good music with no limits you don't need much more. Sometimes you just don't want excessive information and a minimalist sleek design would just do the job, as simplicity is a key to concentrating on audio. For example with VOX player, powered by VOX Cloud you don't have to perform many actions. Drag and drop files to VOX player on your Mac and it's INSTANTLY in the VOX Cloud, synchronized to your iPhone. This is probably the most easy way you can find, as VOX is an all-formats simple and lightweight music player for you Mac and being powered by VOX Cloud makes it a cloud service and the prime music player for your iPhone as well. Make playlists in seconds and enjoy!
Quality of sound
Quality of sound can either brighten your experience with audio or ruin it. With modern music especially, a good clean sound changes everything. Google Play can boast as much 320 kbps in bitrate meanwhile it's rivals will show 256kbps in average. While bitrate is not generally that important - when talking about real quality You can upload a huge file or a discography of Flacs but when you are streaming your quality will be rather limited. This means that you would better still keep the originals on your computer so at least when you are not streaming you can fully indulge. But you don't have to be bonded by that! Make it a win-win a think of choosing Vox music player for Mac and iPhone. Powered by Loop, it streams music from you cloud in the original quality. So listening to music both from Mac or iPhone will be a pleasure to your ears.
Find one that meets your requirements best!
If you are a true audiophile we have something for you. Here's why Loop for VOX might be the music storage solution you have been waiting for!
What is VOX Cloud?
VOX Cloud is unlimited music storage with a sync feature between Mac and iPhone.
Upload your music to VOX Cloud now. Create VOX Premium account!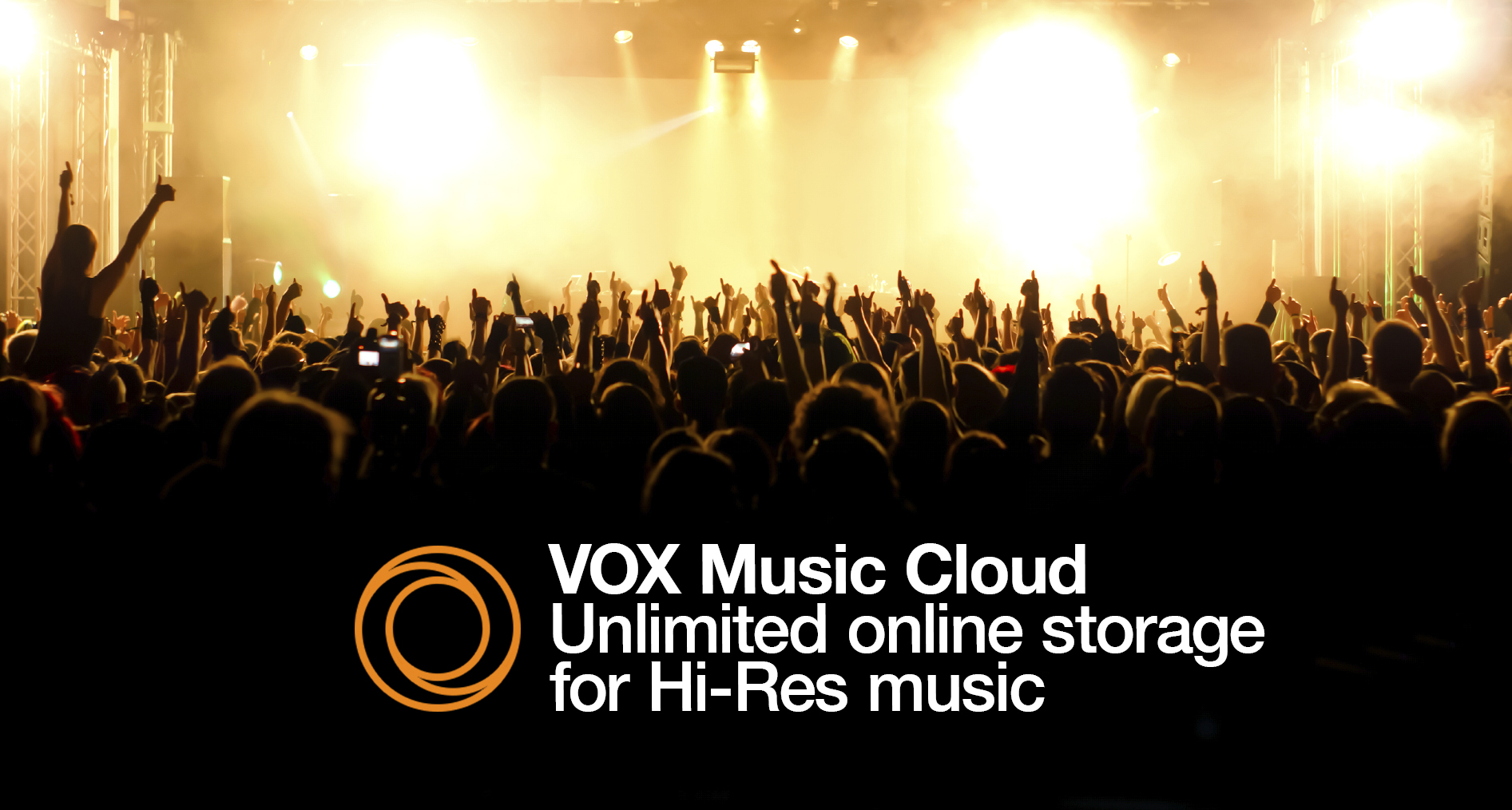 What makes it so good?
VOX Cloud gives you an unlimited storage space. You can keep your whole music library, free up the disc space or use for music backup!
VOX Cloud is designed specifically to work with Hi-Res music.
You can listen to audio in the original quality because VOX Cloud allows for lossless streaming of both lossy and lossless formats such FLAC, OGG, MP3, APE, ALAC and many others!
VOX is beautifully designed and easy to use!
You can stream your favourite music from Soundcloud and Spotify and add it to your playlists!
You can cache your favourite tracks and albums for an offline playback!
There 30, 000+ radio stations in more than 30 genres for you to explore!
VOX has the most customisable flow of sound with a fancy preset and manual EQUALISER. You have never been more in control over your listening experience!
Enjoy your music!