Save up disk space with music cloud storage for Mac and iPhone. A complete instruction

Now finally you can sigh with relief and forget about running out of storage on your Mac and using all these external HDDs. Or being unable to listen to all favourite music on your iPhone. Or worrying that something will break and you won't be able to restore your huge music collection. And well, you know…
Forget about ALL worries concerning storing your music. Cloud service for your tunes will take care of business.
Wondering how to do it? We have taken care of that, so here's an instruction. Start from choosing a cloud music storage application. The best way to learn if the music cloud will be just right for you is to see how it works and what you have to do before you can start enjoying your favourite motifs.
So see for yourself. You can learn how easy it is to free your HDD space and listen to all your music without limits with VOX Cloud from the Coppertino team.
Upload and Listen to your music today!
Or, if you want to be all around informed  and would like to discover all means – you can use our guide on different music cloud storage options.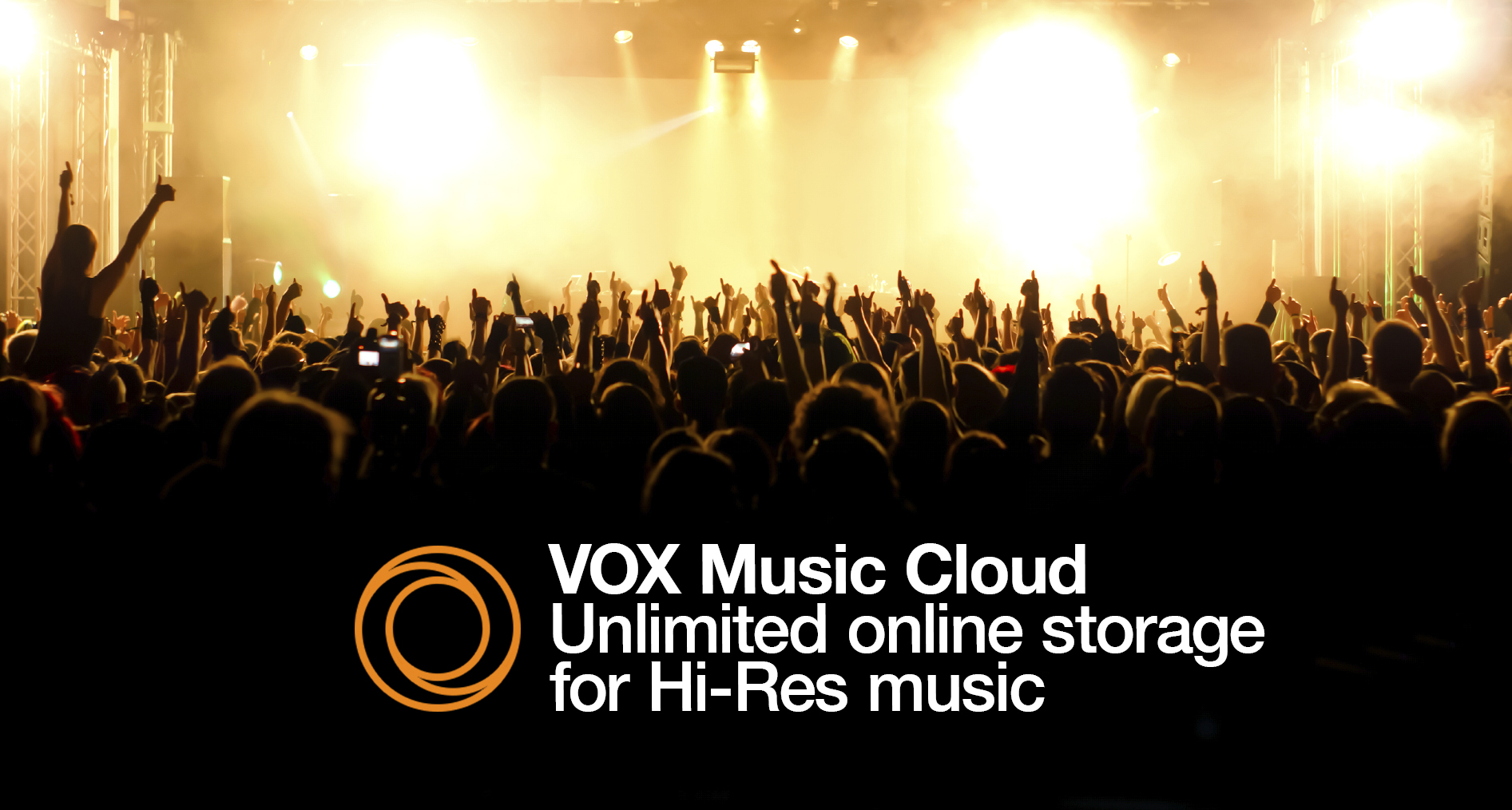 Step 1.:  Start to use VOX Music Cloud Storage
Download VOX music player for Mac, then go to AppStore and download VOX for iPhone.
Tip: VOX is an all-in-one music player for Mac and iPhone, with an option of UNLIMITED music storage, powered by VOX Cloud. If you haven't decided on music storage yet you can upload your music to a cloud later and for now just use VOX as a media player for your Mac. It's free and in your disposal. VOX is among very little Mac  music desktop players that will play both lossy and lossless audio files, such as FLAC, ALAC, MP3, APE, OGG and many others. Besides, it's very lightweight, with a sleek design and great in usage also.
How to do download VOX for Mac:
Download and launch Vox.dmg.
Move VOX icon to Applications Folder.
Launch VOX and enjoy!
Step 2.: Music into Music Cloud Storage
Choose whatever music you want and simply drag and drop to VOX music player on your Mac.
Don't be shy – upload your whole library, as the amount of storage you can use for your songs is unlimited!
VOX Cloud is available in premium VOX account on SUBSCRIPTION for your convenience.
Step 3.: Unlimited Music Cloud Storage
Enjoy!
Now the music will synchronised to your iPhone! (Simply open the app and enjoy your amazing audiotracks)
Here's all you need to know about about VOX Cloud.