Get your answer: how to transfer music to iPhone without iTunes

Just imagine – your beloved band has released a new song, and you obviously want to check it out immediately in High Quality not to ruin the first impression.  Of course, you might try to experience a song which is easily available in hideous 128 kbps but there are some guys from Vice Media can tell you why it would be a crime.
It happened to me in 2012 with Sigur Ros Valtari.  Having found an HQ song on the Internet, you might encounter with some bad news: iTunes does not support any High Definition formats apart from .alac, and even it may create some inconveniences trying to transfer music to iPhone manually.
Whether you use online streaming services like Google Music, Spotify, etc. or buy songs from iTunes store, you cannot fully hear and understand what message artists wanted to deliver to their audience.
Luckily, there is a solution, and today I will tell you how to have all you High-Quality track on your phone without even opening iTunes.
Spoiler ahead: it's incredibly easy.
How to transfer music to iPhone using VOX Music Player? No iTunes needed.
If you don't know what VOX is, let me tell you about it.
VOX is a relatively new music player which allows users to listen to high-quality music, store thousands of songs on a cloud (which automatically synchronizes with your phone) and more great options.
It is a perfect solution for real audiophiles and ones who can't stand using iTunes.
The app is FREE with Premium Subscription inside. Here is why:
Listen to numerous lossless and lossy formats, even those unavailable in iTunes.

Synchronize with your Spotify, SoundCloud accounts for better music experience.

Scrobble to LastFm and keep your statistics up-to-date.

Store all the music in unlimited VOX Cloud Storage.

Explore new music with 30,000 built-in radio stations.

Step 1. Download VOX Music App from AppStore.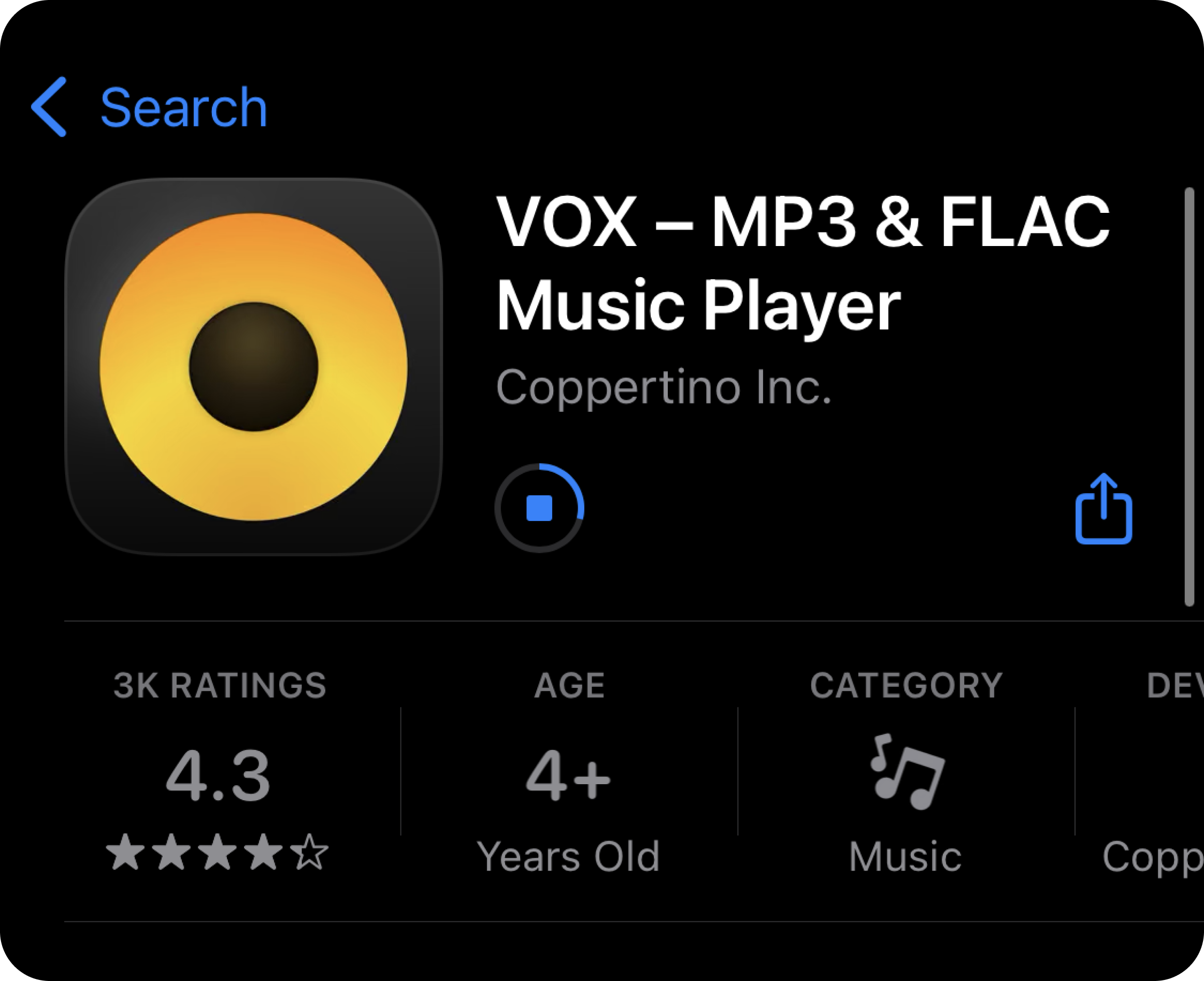 Done? Great!


Step 2. Go to vox.rocks and go to VOX Cloud
What if I told you that you could listen to all your collections from Mac on you iPhone? That's exactly what Loop is for – it is an unlimited music cloud storage which can store all your music and automatically syncs with your iPhone app and Mac app (which you can download here). It is fast and convenient to use, and the best is, your music is always with you, no matter where you are.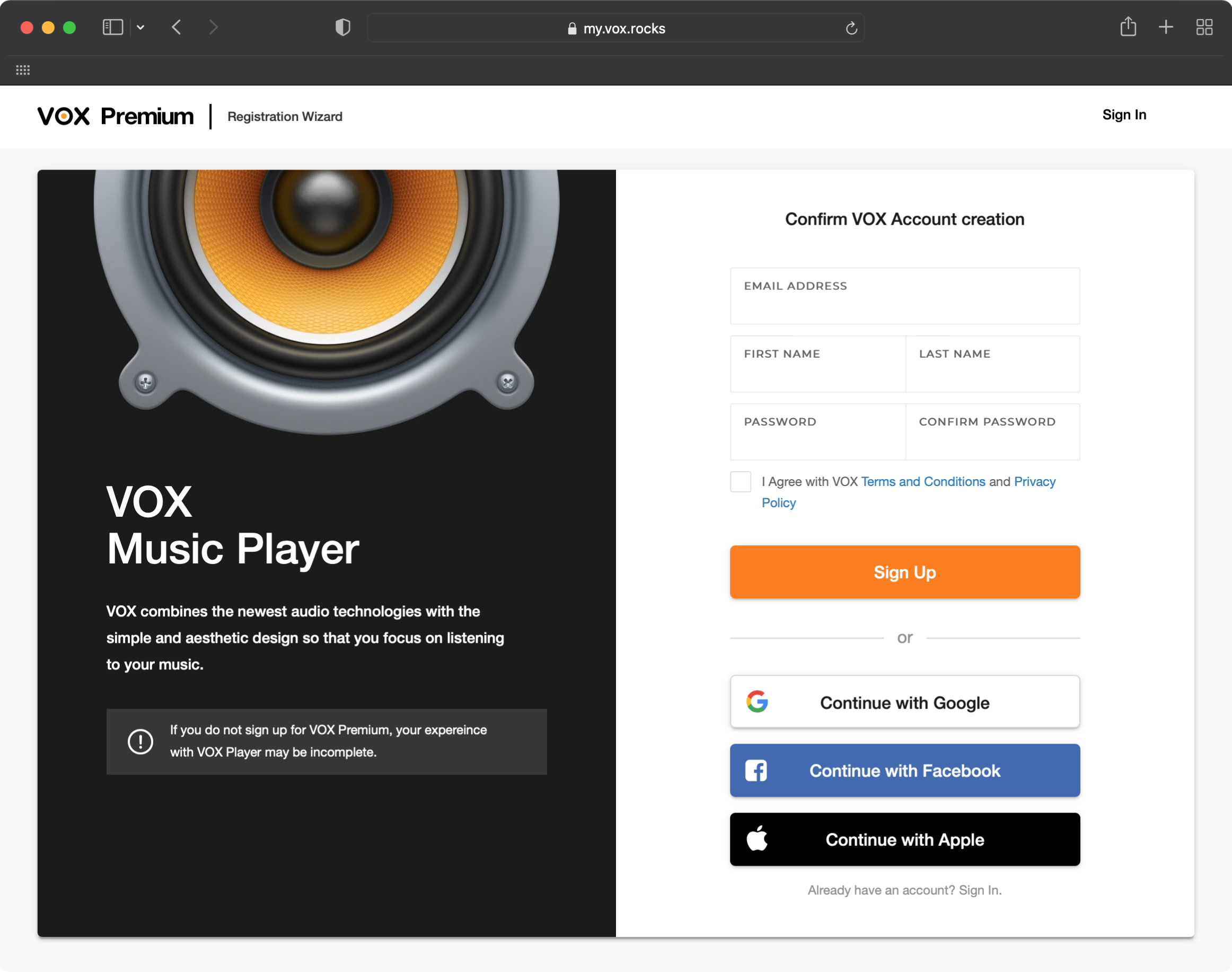 To demonstrate how it works, let's take a recent release, like Saturnz Barz by Gorillaz (which has already set a YouTube record with 48 million views in 3 days).


Step 3. Create a VOX Premium account
To transfer music to iPhone without iTunes you have to have a VOX Premium account.
Create VOX Premium Account. Start now!

Step by step:
– Select sign up.
– You can create an account suing either your email or Facebook profile to ease the procedure.
Once you have created an account here comes the best part.


Step 4. Choose Upload Music. Your way to transfer music to iPhone without iTunes!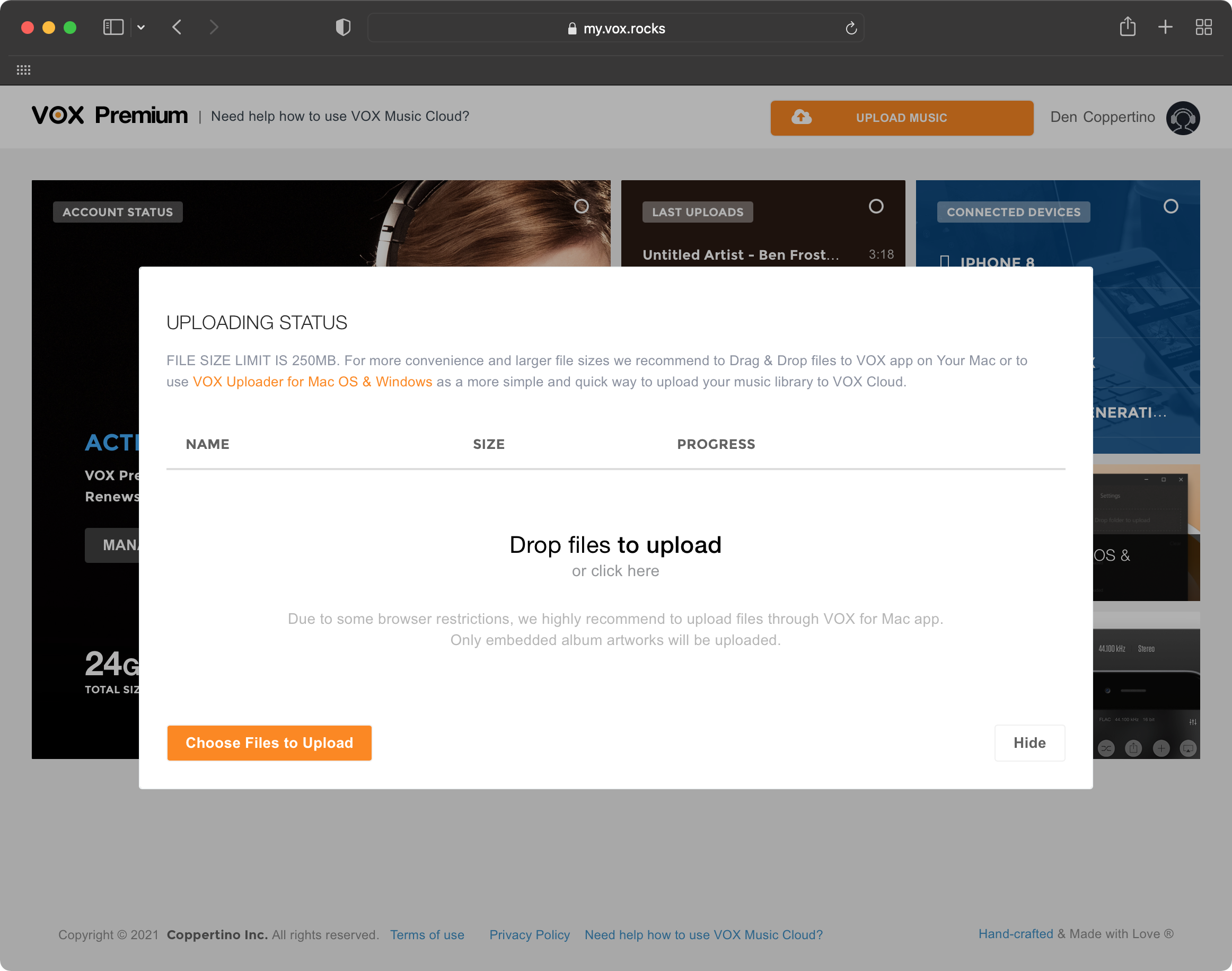 Pick a file from your computer. Don't forget to select a good High-Quality format.
VOX Player supports these music formats:
FLAC;

ALAC;

DSD;

PCM;

WAV;

AIFF and others...
Once you chose the file, uploading will begin.


Step 5. Observe how it transfers the music to your VOX Cloud (and your iPhone as well).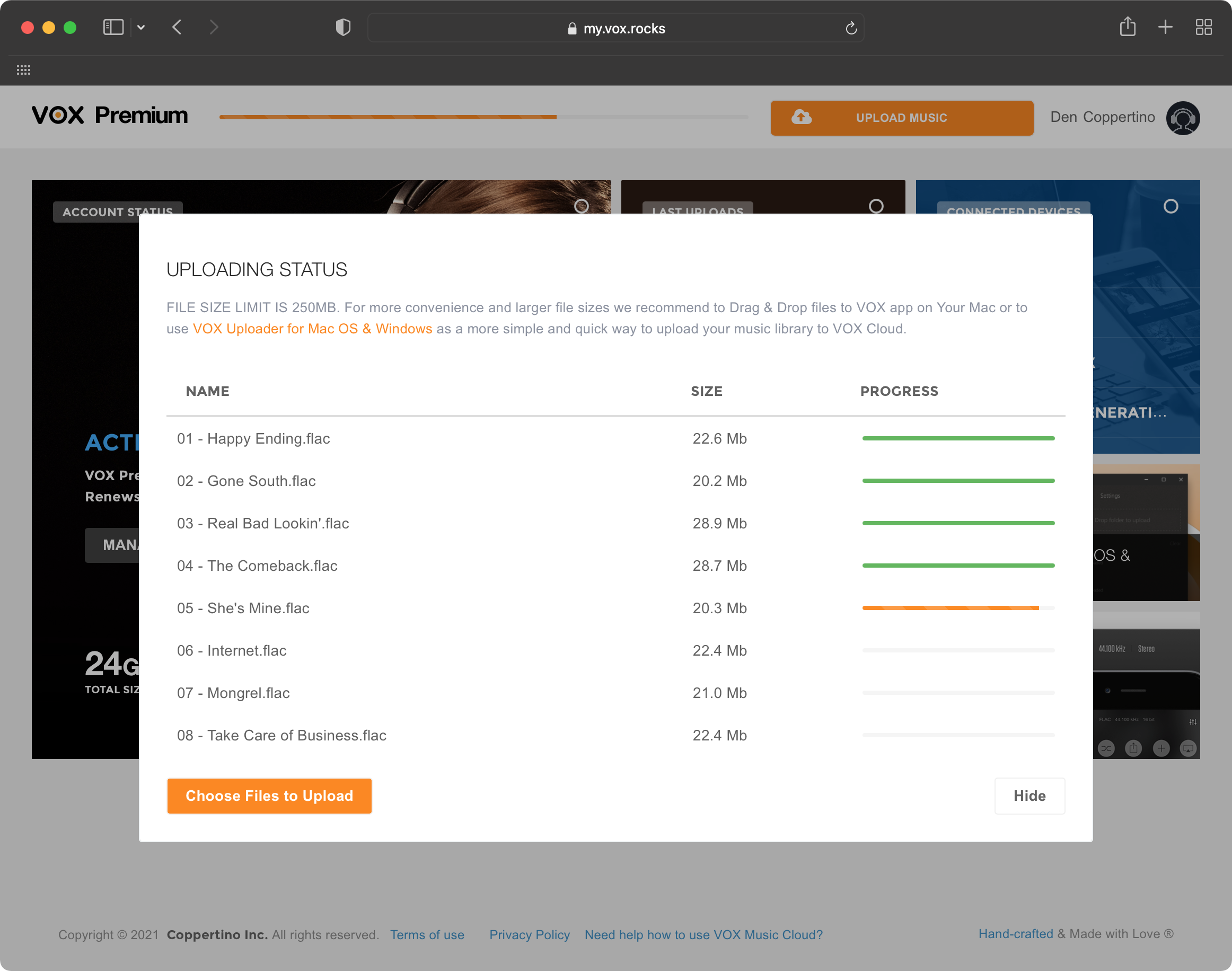 Mind that file size limit is 250 MB so if you want to upload a bigger one you ought to Drag & Drop files to VOX App on Your Mac.
When the uploading has finished, you will see a green line. It means that your file has been successfully uploaded and now you can enjoy it on your iPhone.


There are so many Apps for lossless music. Why VOX Player?
VOX Player makes it easy to transfer music to computer – there is no better option if your aim is to listen to HQ quality and not use iTunes. User-friendly interface won't make you confused in the App since there's no profile customization, which can be a real pain in the ass like it happens when signing up for Apple Music. Just listen and enjoy.
If you expect to be out of service don't worry, any tracks stored in Loop will stream OTA (wirelessly) when played, though you can download them at any time, just swipe to the left and choose Download.


In Conclusion
Unfortunately, Apple made sure that you can't play your FLACs (and other lossless formats) on any iPhone but some guys from Coppetrino Inc. decided it's time it changed. As you can see it is a piece of cake when you crave to transfer music to iPhone without iTunes. It no longer matters what quality you prefer – VOX play all of them, and it is a terrific experience.
Feel that this song needs more bass? No problem. With VOX built-in equalizer you can customize the sound, so it is to the most of your liking.
So don't waste your time, check VOX right now and enjoy the chills.