There is another way: best iTunes alternative for Mac

Obviously, iTunes is one of the most popular Mac OS applications. It is a default audio player with built-in iTunes Store (where people usually buy music, videos, etc.). We use it to manage our devices like iPhones or iPads so that they play music, films our let us entertain ourselves with some game apps. It is far from perfection, yet, most people are quite happy with it.
There's no doubt iTunes is well-built, has an appealing design and can store vast collections of music. However, nobody will ever say that it's a top soft since latest updates are packed with such elaborate hub that it might be a better option to downgrade to an earlier version rather than spend hours trying to understand how things work there. A simple solution – iTunes alternative software.

Play FLAC music on iPhone with VOX Cloud Storage. Create FREE account    


There are certainly those who prefer iTunes alternatives, and there are a lot of Apple's competitors which can do the same what iTunes does (and sometimes even more). Most have an attractive minimalistic design, a wide range of functions and some of them are even free. So why not get to know them better?



Here's out top best iTunes alternative tools for Mac:
Ecoute: Mac iTunes alternative as media player
An easy-to-use media player with an exclusive interface identifies and imports your iTunes media library, and has a widget to instant notifications. You can also connect Ecoute to your Facebook, Twitter or Last.fm accounts (for sharing tracks). There is also an app for iOS which might serve as a decent alternative for you native music player on your iPhone or iPad as well. This tool is a great iTunes alternative for Mac. Its name comes from French and means "to listen" which is the primary focus of the soft indeed. Ecoute might interest those who is sick of puzzling iTunes interfaced and just want to enjoy the music.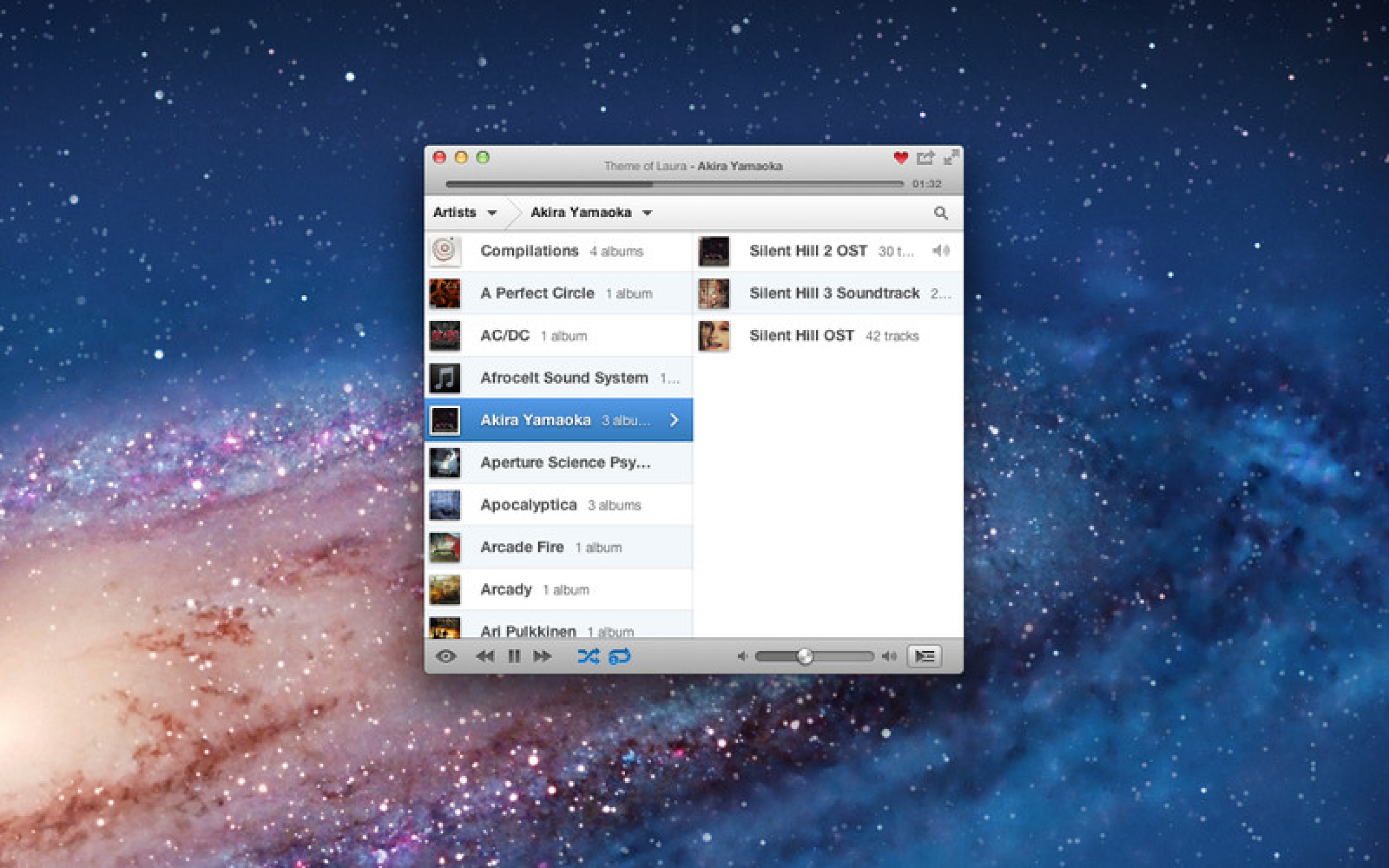 Tomahawk: strong alternative for iTunes
Some people call it the biggest iTunes competitor. It's the only program on our list that connects with that many social channels, including Soundcloud, Spotify, Last.fm, etc. It is an excellent choice for those who as well as enjoy their local media library are also in a constant search for new ideas and sounds. If you want to listen to a particular song, regardless of if it is in your library or not, Tomahawk will check all the connected sources and find what you are looking for. Well developed filter make this process smooth and straightforward. So, Tomahawk does deserve your attention and a chance to get installed to prove itself.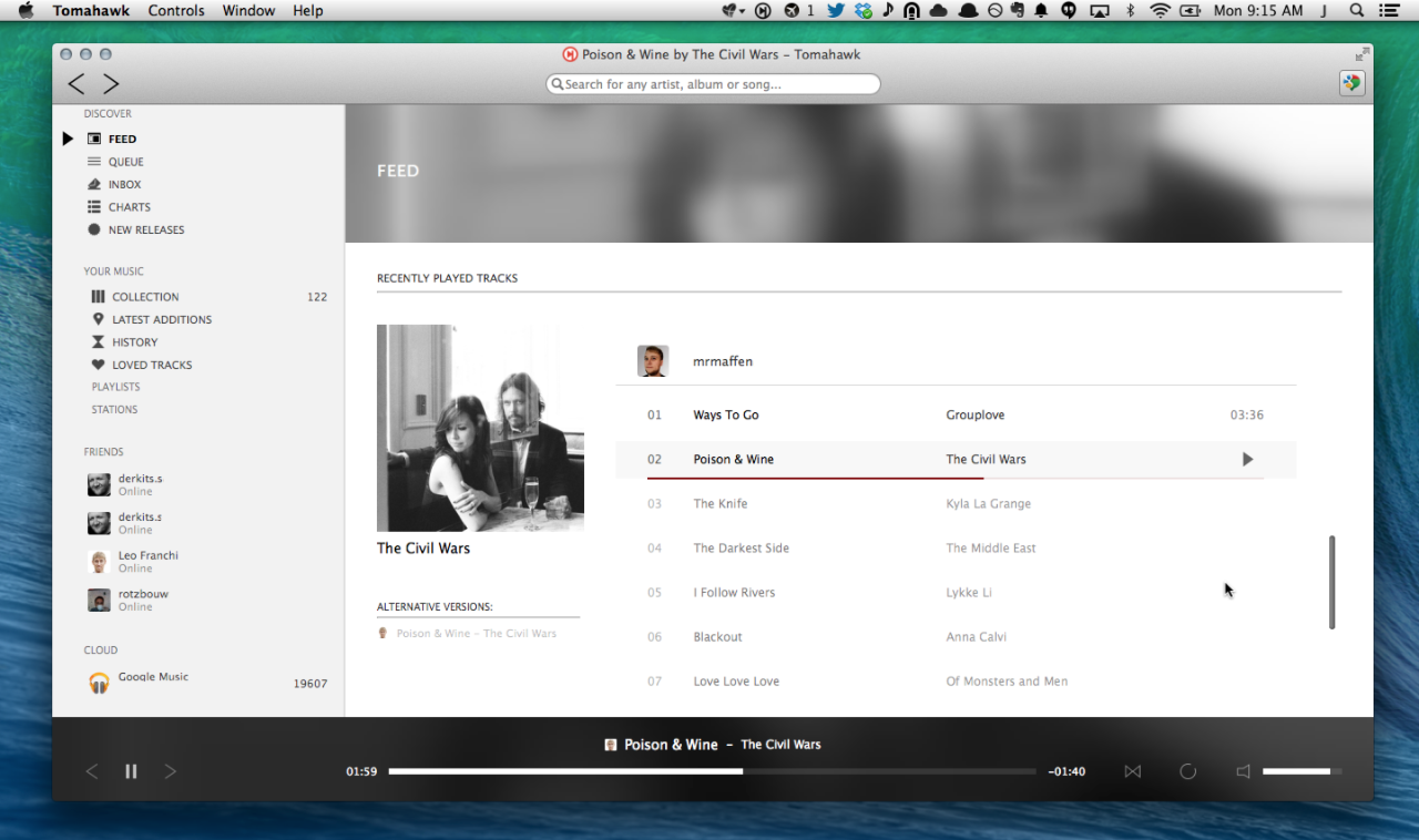 Swinsian: ID3 tag editing
Swinsian is an excellent tool for audiophile since it concentrates on the audio playback part, and ignores anything else. This player, too, offers to integrate with social networks and allows you to connect your last.fm account. Two unique aspects put Swinsian apart from others. First - easy metadata/ID3 tag editing; second – it will automatically spot AirPlay ports if any is available. The interface highly reminds of iTunes's one, so navigating around the soft seems quite comfortable and familiar. Most of its interface displays music tracks. Here you can see the name of the songs, duration, artist and album. The player is almost omnivorous and supports many music formats, including FLAC, AAC, MP3, WAV, APE, AC3, WMA and others. Collections are well structured, and it's rather simple in use. By the way, users can also add or remove individual columns (genre, year, etc.)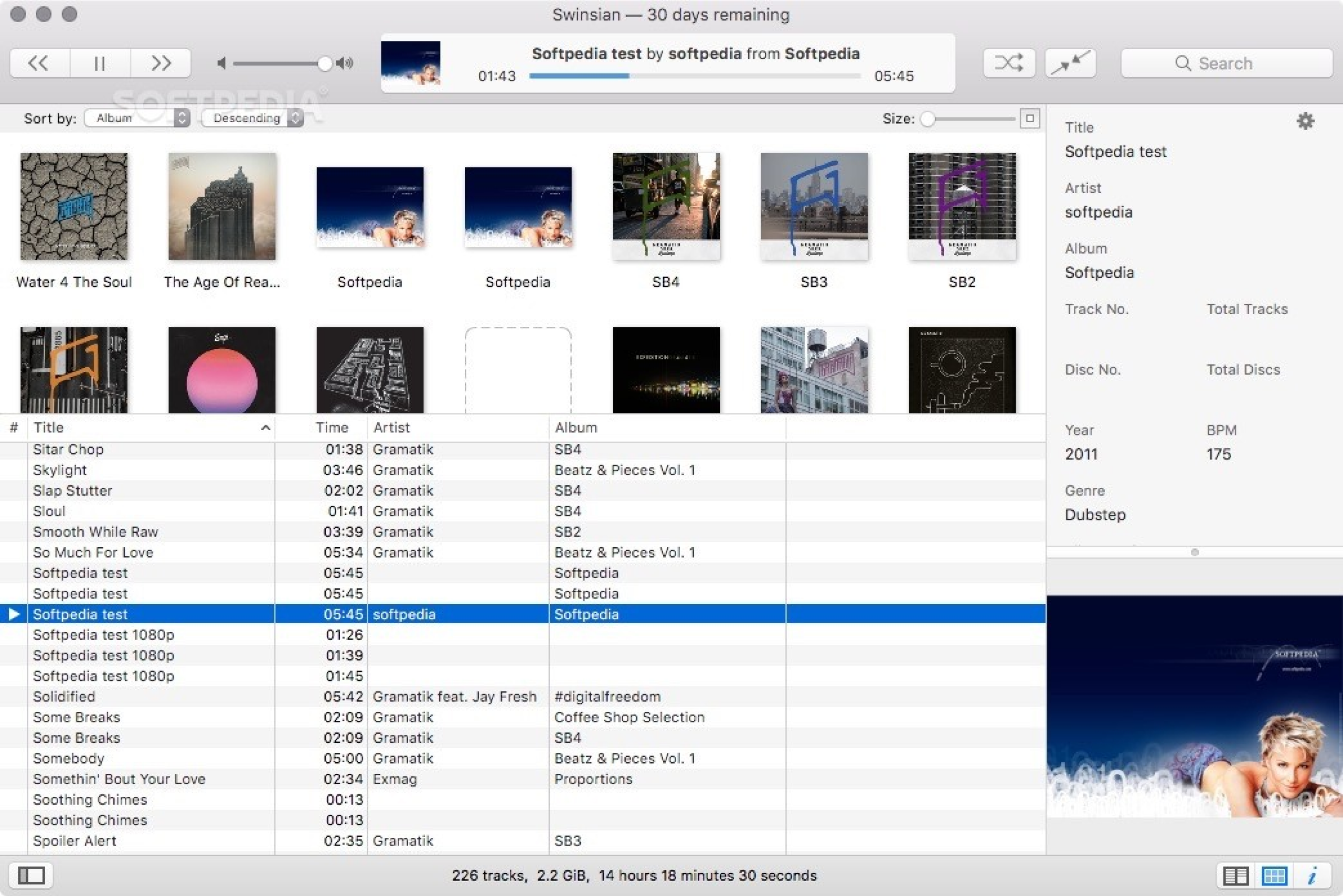 Decibel: integrate with iTunes
Decibel is another great iTunes alternative for Mac, but it doesn't cater for everyone. First of all, this is due to its high cost. Secondly, to actually catch the difference with a default player, users will need a better sound system (like Sonos). However, if you are looking for a decent audio player indeed – Decibel is just for you. Its main feature is that it support almost all of the most popular music formats including FLAC, OGG, WAV, ALAC, AAC, MP3, WAVE, and AIFF. For a better experience, developers added the option to integrate with iTunes. Thanks to this, users can import their favorite tracks from a media library to a new playlist in the player. Decibel improves all iTunes' audio imperfections and provides a more clear music playback, playing more or less whatever you like regardless of the format. Ability to play any lossless tracks is Decibel's main advantage, and it can make music admirers give up their entire iTunes library.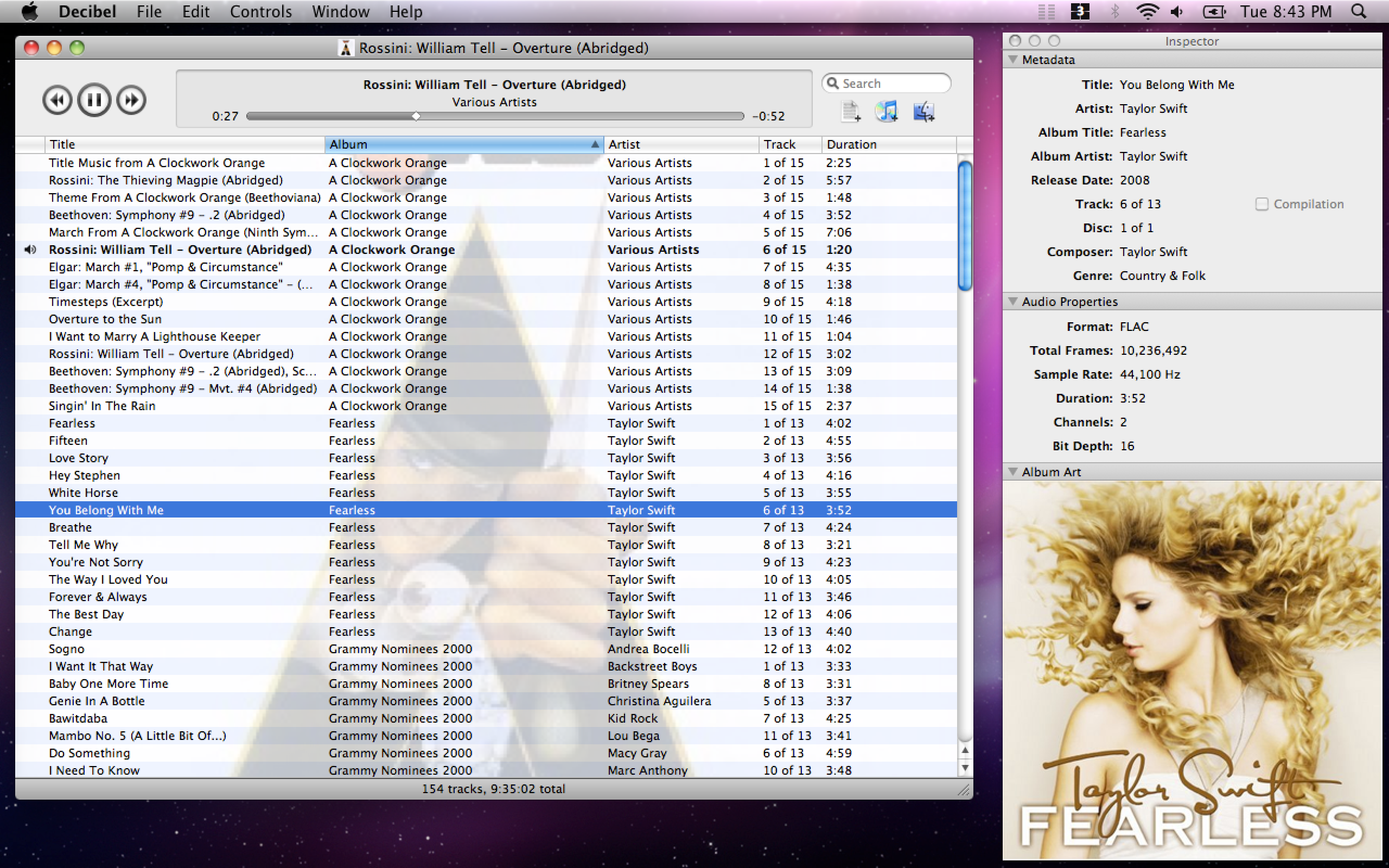 VOX Music Player: the best iTunes alternative for Windows, Mac & iPhone
VOX isn't probably the newest player on the market, but it holds a Grand-Prix of our best iTunes alternatives chart mainly because it can play a vast range of music formats, both lossless and lossy. A recently introduced Bass enhancing technology makes sure you get the most of your music's playback. Moreover, it supports synchronization between your Apple devices music libraries. You can do it with the use of VOX Music Cloud Storage. It is limitless and is available for VOX users only. There's another great feature that most audiophiles prayed to appear: if you know for sure that you will not be able to use Cellular Data in the next couple of hours, you can download some of your favorite tracks and albums for offline listening. And the last but not least, VOX has a very easy, intuitive interface – it won't make you google "how to…" questions.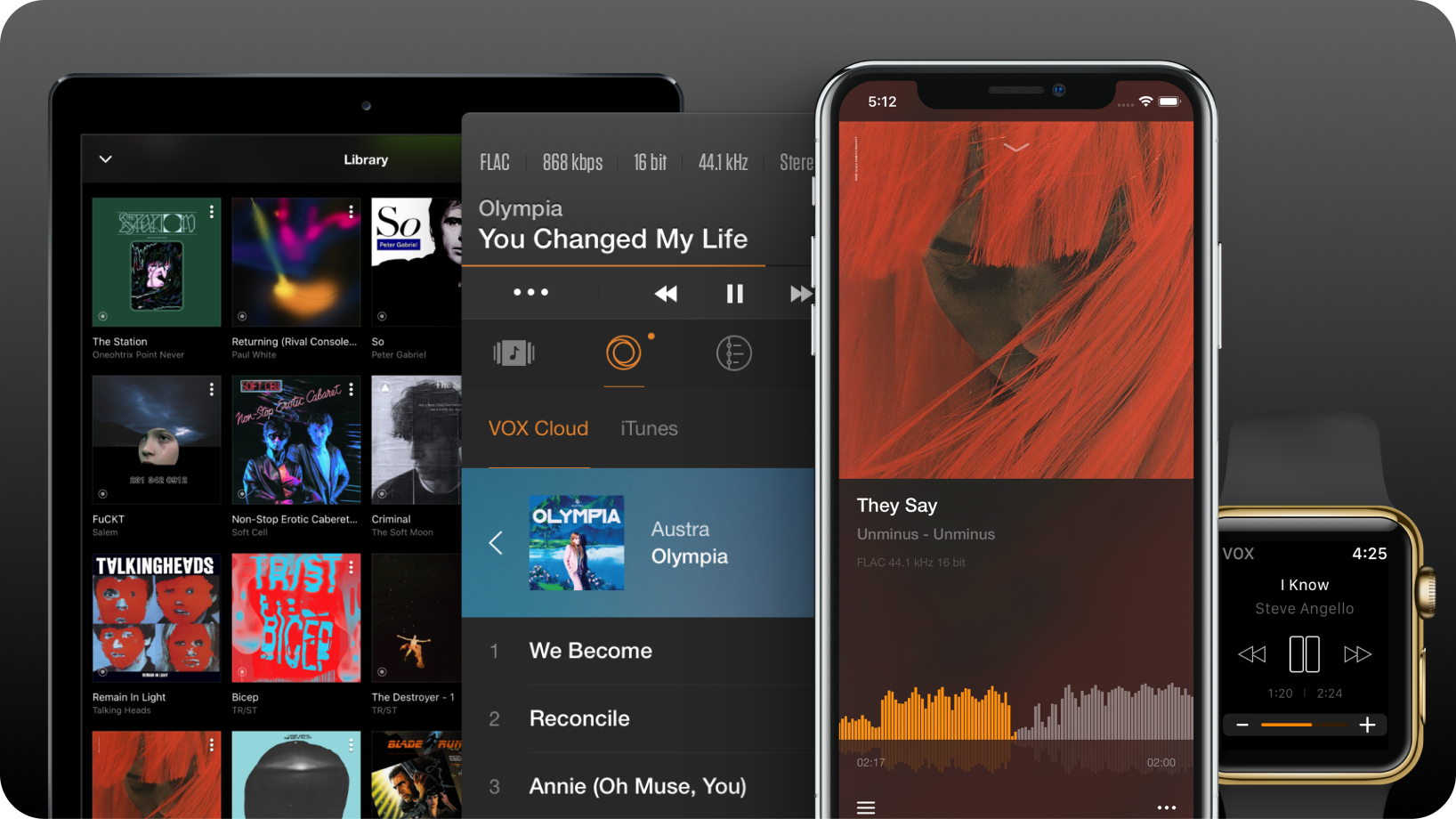 As you see, the world doesn't necessarily come down to iTunes when there's a matter of listening to music on Mac. Certainly, there are pros and cons of Apple's default player but don't get sad if it doesn't merit your expectations or demands.
There are lots of awesome players which can serve as a decent iTunes alternative for Mac, so pick the one to your liking.
As for us - an unlimited cloud where you can store all you uncompressed music can bribe anyone, especially when it comes with SoundCloud and thousands of radio stations and many many more impressive features.  
Our choice – VOX Music Player for Windows, Mac & iPhone.