Best free music app for iPhone
Remember the day when you realized that the last music album you bought could not be played by your current media player? Yes.
Remember how you started searching for the best music app for your iPhone and ended up installing and uninstalling all those apps for various reasons? Yes, you were left with a headache only. You probably even considered playing rare formats on a separate player but you quickly realized that it is not very convenient for everyday use.
It can take ages to find the best iPhone app for all your music. There are so many apps nowadays that it can be really hard to choose – some of them claim to be free but will annoy you with a great number of ads, others are not able to play some of the music formats, some might take up too much of your iPhone's storage and the rest don't have very comfortable menus.
So let's talk about features which the best music app for iPhone should have.
Easy interface
By easy interface we usually mean an intuitive menu which is not overloaded with a number of unnecessary features. The simpler the better. Ideally, both a toddler and an elderly man should be able to understand how to make it work. Also, the best music apps are just MUSIC apps, offering too many features might lead to a decrease in an overall quality of the media played as well as making this app "heavier".
Freedom from ads
Some of the free music apps for iPhones might not be bad at all – they might satisfy the needs of a not-so-demanding customer. But all those ADS! Every couple of minutes, every day, every time you wish to change a track they will be there, literally they might haunt you. Time passes and you either uninstall it or learn where they usually appear in order not to press accidentally on them while listening to music.
Adequate storage
Okay, let's face it – not everyone has an iPhone with 64 or 128 GB+ of storage. But still, it should be more than enough for our everyday needs. Audio-philes, spend most of this space on their music, which can be quite heavy; others – on apps and other stuff, which are also not weightless. For example: photos and videos. If you fill the space on your iPhone with your favorite… Is there gonna be enough for your Selfies :)?
So, even though that app might look like it is the best in the world, search for another, more realistic one.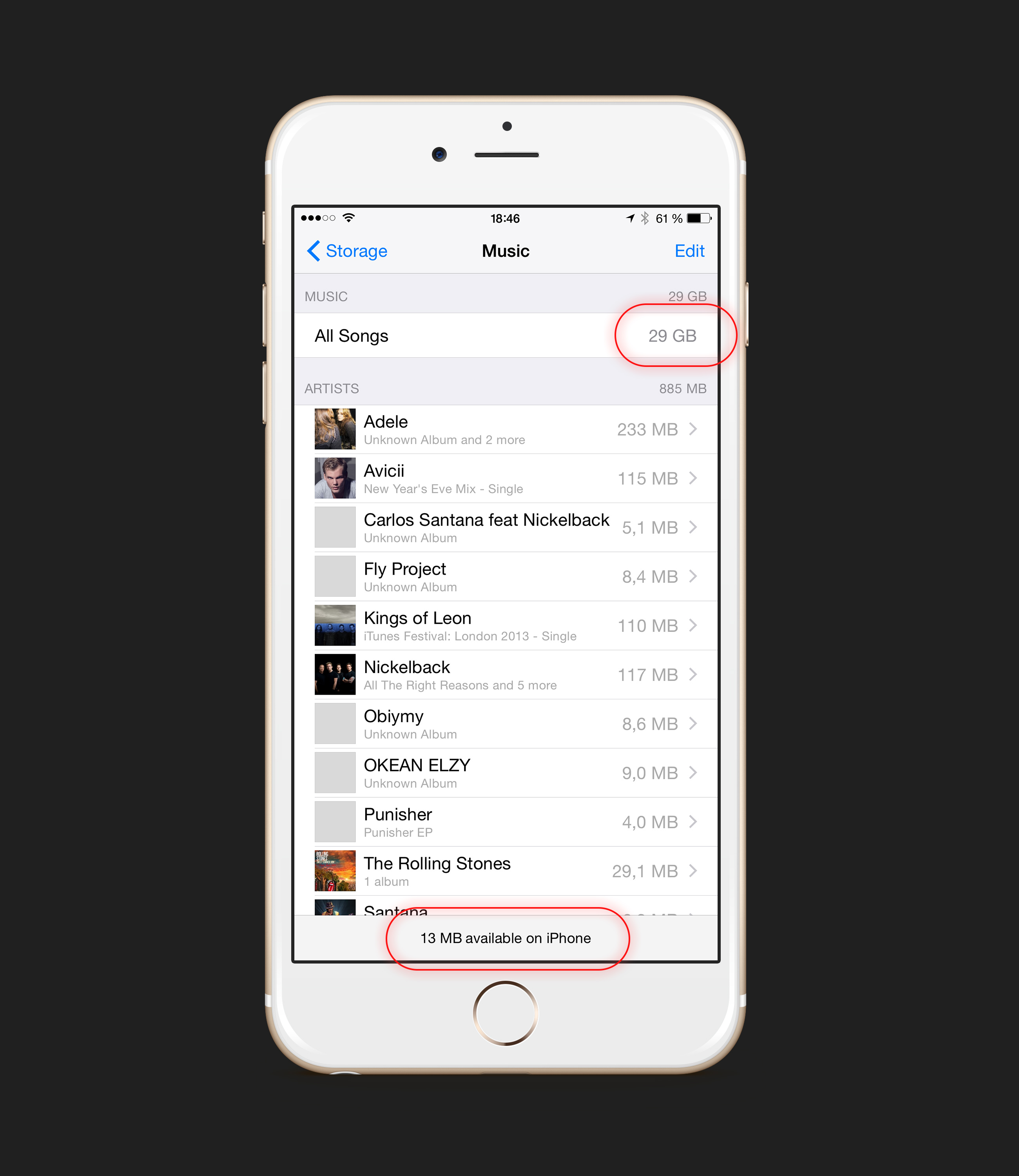 Being a free music app for iPhone
Unless you are looking for some specific features which can be found in apps for musicians and music producers there really should be no reason for you to pay for the app. Some might say that one has to pay in order to use someone else's creation but if you do not want to pay you just don't – there are a lot of music apps which are good and free. Besides, you buy music on iTunes (unless you are a pirate, of course) – do you really want to spend more money on a music app which you are not even sure will suit you?
Plays different formats
Yes. As we have already mentioned earlier, having so many music formats these days might result in your good old music player not being able to play all of them. Since you obviously do not want to use up storage on many different apps, it is better to look for one which would play a number of various formats.
A player which has it all – VOX
A good representative of a free music app for iPhone is VOX Player. Let's go by our checklist:
Simple design, which is also easy in use – to allow you to focus on your experience.
No ads, ever.
Just 27.4 MB – doesn't sound a lot, does it?
Free! No hidden charges.
Plays a great variety of both lossy and lossless formats.
Try VOX Now. Download for Free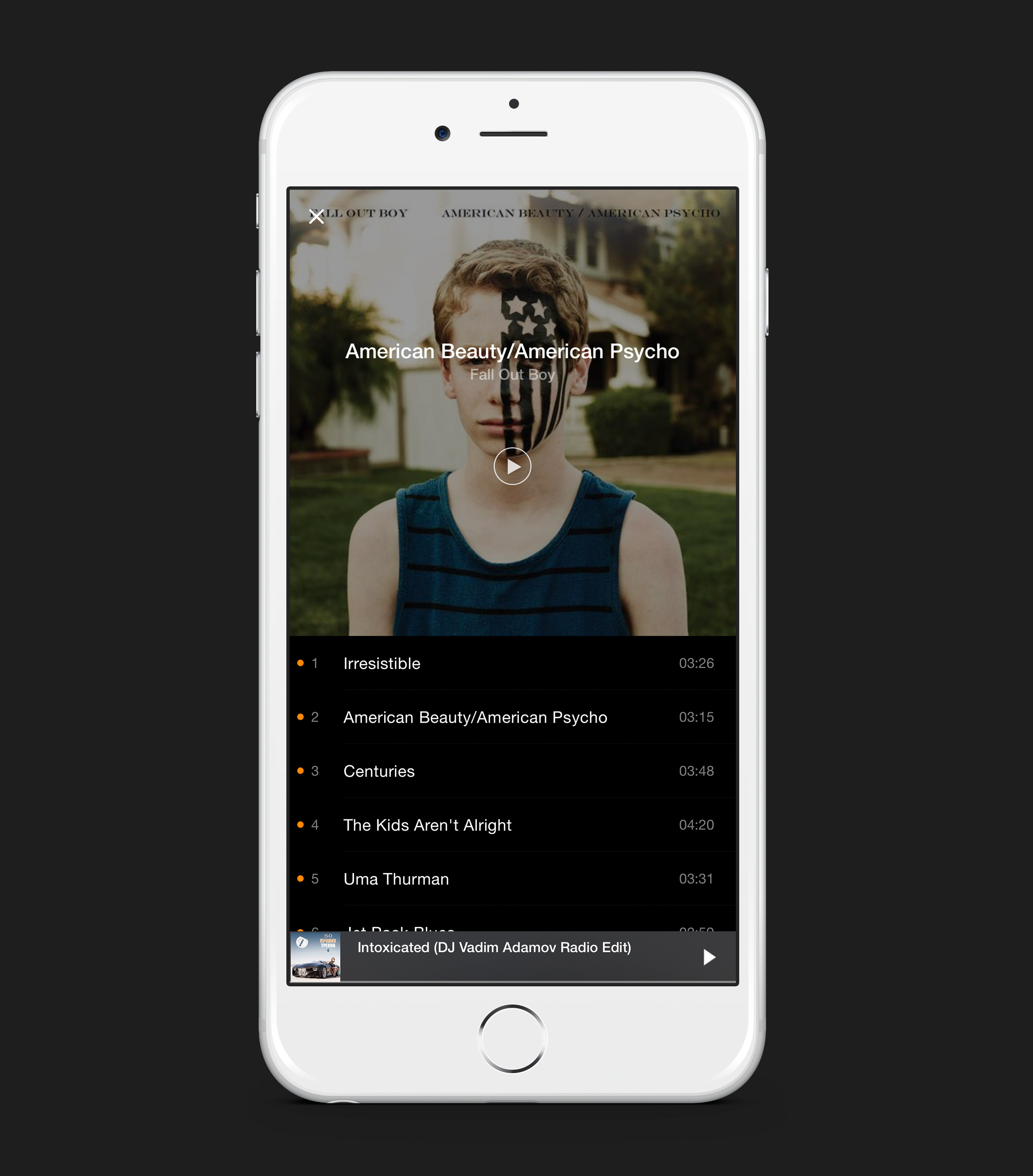 Undoubtedly best music app for iPhone nowadays
Besides having all the components for the best music app, VOX has also a number of other advantages such as:
It is available both on Mac and for iPhone.
VOX is a life-saviour when it comes to formats which are not natively supported by iTunes (FLAC, APE, WMA, CUE etc.).
It has an enhanced BASS technology in order to make your experience breath-taking.
It allows you to fully integrate with SoundCloud as well as work with different audio sources (custom Playlist, online Radio and many more). Check VOX as the official SoundCloud App for Mac!
For those who have never-ending music libraries they offer a VOX Cloud – your personal unlimited music cloud storage, allowing you to synchronise your Mac and iPhone libraries and can be accessed from on multiple devices.
Sync your music library between Mac, iPhone &Windows with VOX Premium. Create FREE account!
Today we talked about what components are included in the best free music app for iPhone and introduced an absolute winner in the field of modern music players – VOX music player. It is easy to use, plays a number of music formats, does not have any ads or hidden charges and is not "heavy" for your iPhone's memory. Besides it also has a lot of great features developed for you to improve your music experience. Want to have it? You know where to find it – download VOX Player for iPhone right now!