At last, the best alternative to iTunes is here!
How often do many of us have to watch our laptops freeze and refuse to work after clicking on iTunes icon? Unfortunately, some laptops find it hard coping with the heavy nature of iTunes and it becomes a real struggle for those who need to access their files instantly. The majority of Apple users can admit that they were looking for a good alternative to iTunes but had to return to it since nothing else seemed to be good enough. Test title
What if we tell you that we know not the good, but the best alternative to iTunes?
Meet VOX, the creation of Coppertino Inc., the finest music player for Mac and iPhone. A couple of weeks after being presented to the public, it was already the most popular music player. No wonder it has such a loyal army of customers – this player is not only capable of playing music in rare formats (both lossy and lossless!), but it also plays them in the highest quality due to the enhanced BASS technology. In other words, after listening to your music with the help of VOX you will never want to use anything else.
Download VOX Music Player for Mac
Still not convinced?
Okay, let's talk first about qualities we usually look for in the iTunes alternative.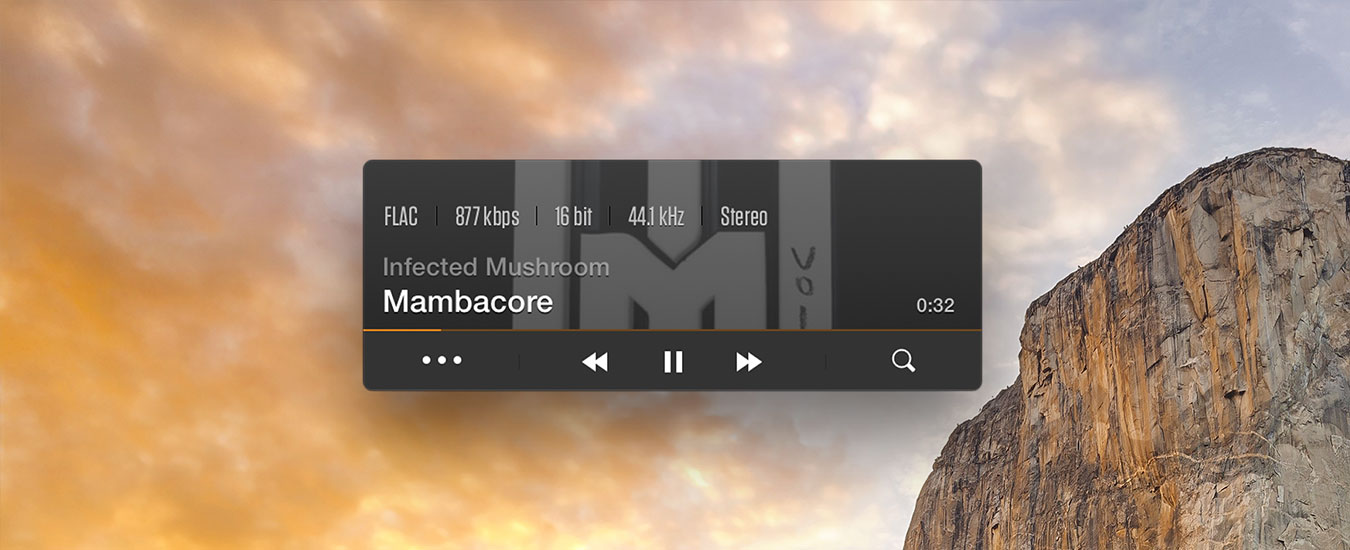 Accessibility
One of the greatest things about iTunes is that it can be accessed from majority of devices. Whether it is a Mac or PC – there is a version suitable for your phone, tablet or laptop.
VOX can be played on all Mac, iPhone and Windows devices, Android version is coming very soon. Besides it allows you to synchronise all your music in the music cloud service called VOX Cloud and access it any time, anywhere. It is truly infinite and no quality is being lost, all your tracks sound like you are in a recording studio.
Intuitive interface
Not so long ago iTunes used to have fewer features and it was easier to work with it respectively. Now iTunes is more of a multimedia store with a great variety of music, TV programs, games etc. – there is something for everybody's taste. But by trying to become universal it became very complicated to use (we are not saying that you will not be able to learn how to use it, but our subjective opinion is that having a lot of features does not add any simplicity to everyday use).
VOX's creators decided to have a reasonable number of features, but specialize only in one direction – High-Res music. Now, VOX apart from being the best player to play different kind of formats, allows you to integrate with Soundcloud (streaming on Mac & iPhone) and a great variety of radio stations, selected just for you. Having your own infinite music cloud storage and being able to download tracks for offline listening in amazing quality can also explain why it can be an excellent replacement for iTunes. And the last but not least, VOX's elegant and compact design, ease of use and only necessary features make sure that you focus on your music, not on anything else.
"Heaviness" of the program
Being multi-functional can also lead to being slightly bulky. With all those features iTunes has to offer, it also became a bit harder to use since it takes a lot of time to launch it. Quite often users complain about it being extremely slow and that the computer and/or phone also start to work worse when iTunes is running in the background. Sometimes the laptop cannot bear it and just freezes, and the only way to save it is to forcefully restart it. It is not cool. So, to our mind, it is great when the alternative to iTunes does not affect your system's performance. Do you agree?
With VOX, you will never have such problems. Since it has only essential features and is designed only as a music player, you will never have to restart your app or device. Even when it is running in the background, you are not feeling its presence. Again, the main goal of this app is to bring pleasure to you from listening to Hi-Res music – and pleasure should never be interrupted by distractions. VOX's users know a lot about it :)
Can it be a full alternative to iTunes?
"What about all the other features of iTunes?" – you might say.
Well, you are right. With VOX you will not be able to watch movies or play games; this is the only disadvantage (however ... what you're looking for). However, if you spent most of your time searching for and listening to music on iTunes and value then VOX is for you!

To conclude, here is the list of what makes VOX the best iTunes alternative for Mac and iPhone:
accessibility on all Apple devices;
sync feature between your Windows, Mac and iPhone;
Soundcloud integration;
enhanced BASS technology;
ability to play both lossy and lossless formats;
simplicity of use.
Now just go to your App Store and install VOX on your Mac and iPhone – feel the difference!
Don't waste your time :-)

Download best Free alternative to iTunes – VOX Music Player for Windows, Mac & iPhone!