Many have been delighted when Apple Music released their streaming service but is it worth the delighting?


When the compression came out, people thought that it was only for now, that the quality would improve. Yet, lossy music quickly gained its admirers due to file's small size. It seemed very appealing to be able to store hundreds of songs no matter what the quality is. Unfortunately, compressed music was in favor for quite a while, at least, longer than it should. As a result, musicians are wasting time in studios re-recording what they have in minds, quantity has taken over quality and what seemed to be a bliss turned out to be a curse.
Music streaming services is not a new phenomenon. Apple's "revolutionary" statement back in 2001 boasted it would put "1,000 songs in your pocket" with the original iPod now sounds like a joke. Today's listener craves for nearly everything ever recorded for a ridiculous month outlay. The problem is that there's too much music to discover and although some services claim they've got some exclusives, most collections are roughly similar, making available over 30 million tracks for streaming.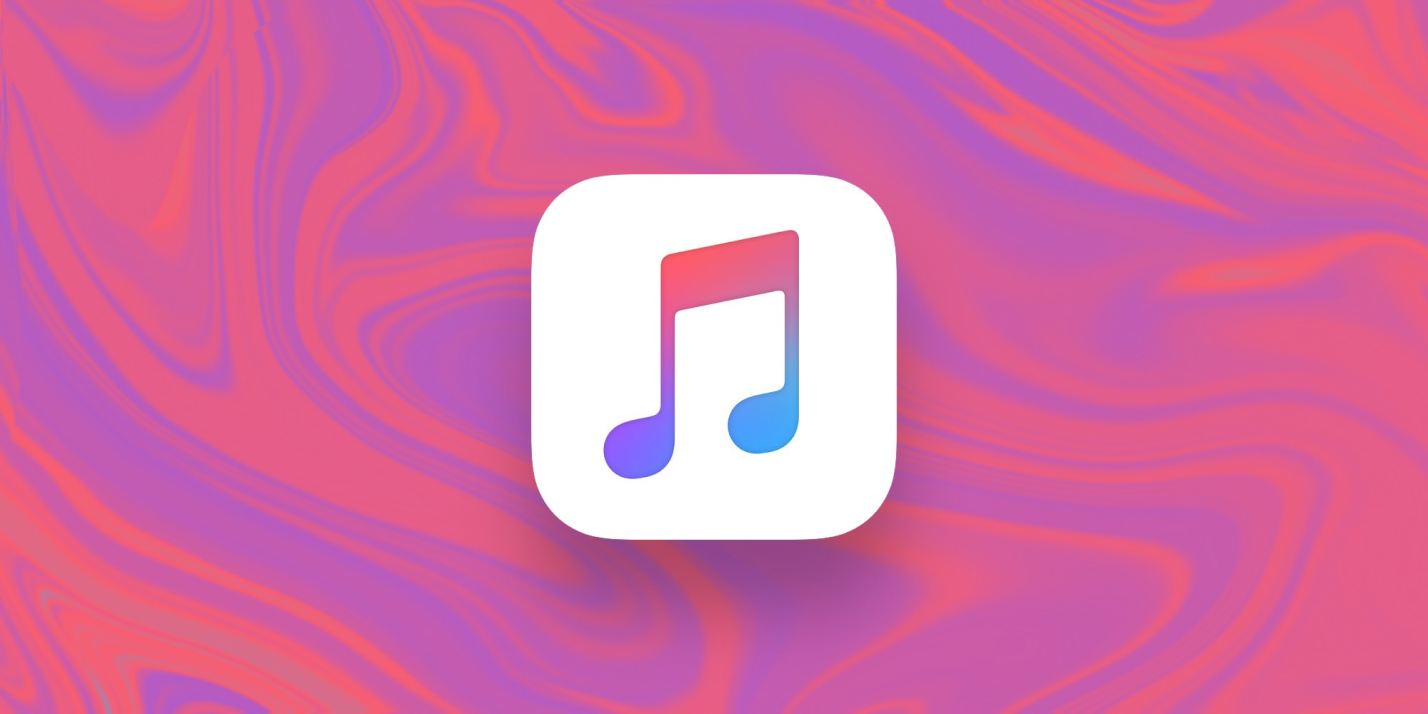 In 2015 Apple enhanced iOS default player with some new feature, currently known as Apple Music. It spread as a decent streaming service rather quickly for several reasons:
Three months trial

Millions of tracks available

It's only $10 / month

Supported in more than 100 countries

It seemed like an excellent service, but the world is now moving towards Hi-Res music, and Apple has no win there. Today I will explain to you why Apple's "future" is actually past and suggest a better alternative.

Apple Music Sound Quality
As most music streaming services, Apple music uses file compression to minimize files' size so you can stream and download music without gaps or interruptions. Apple Music is streamed at 256Kbps in AAC (Advanced Audio Coding) format, which is the first reason why you should say NO to the service. If you think it doesn't matter, I suggest you watch The Distortion of Sound, where Snoop Dogg, Hanz Zimmer, and the rest will clearly explain why compressed music equals crime. The worst thing about compression is that it makes the sound LOUDER but ripped and far from what musician wanted you to hear. Louder doesn't mean better, and 2017 is high time we all acknowledged it.
Don't get sad for there's an alternative. VOX Music Player for iPhone & Mac supports nearly all music formats including Hi-Res (FLAC, ALAC, WAV, etc.).
Try VOX Now. Download for FREE


Apple Music Interface
Apple Music could've been OK, but the puzzling and too elaborate user interface of the app has been disapproved since the app was released two years ago. Apple promised to simplify the interface but what we have now has nothing to do with simplifying.
Instead, we got a new interface that looks like a web page lacking content and CSS. An interface that needs more taps to "Love" a song or find a particular radio station. Generally, the interface is more puzzling now than it has ever been.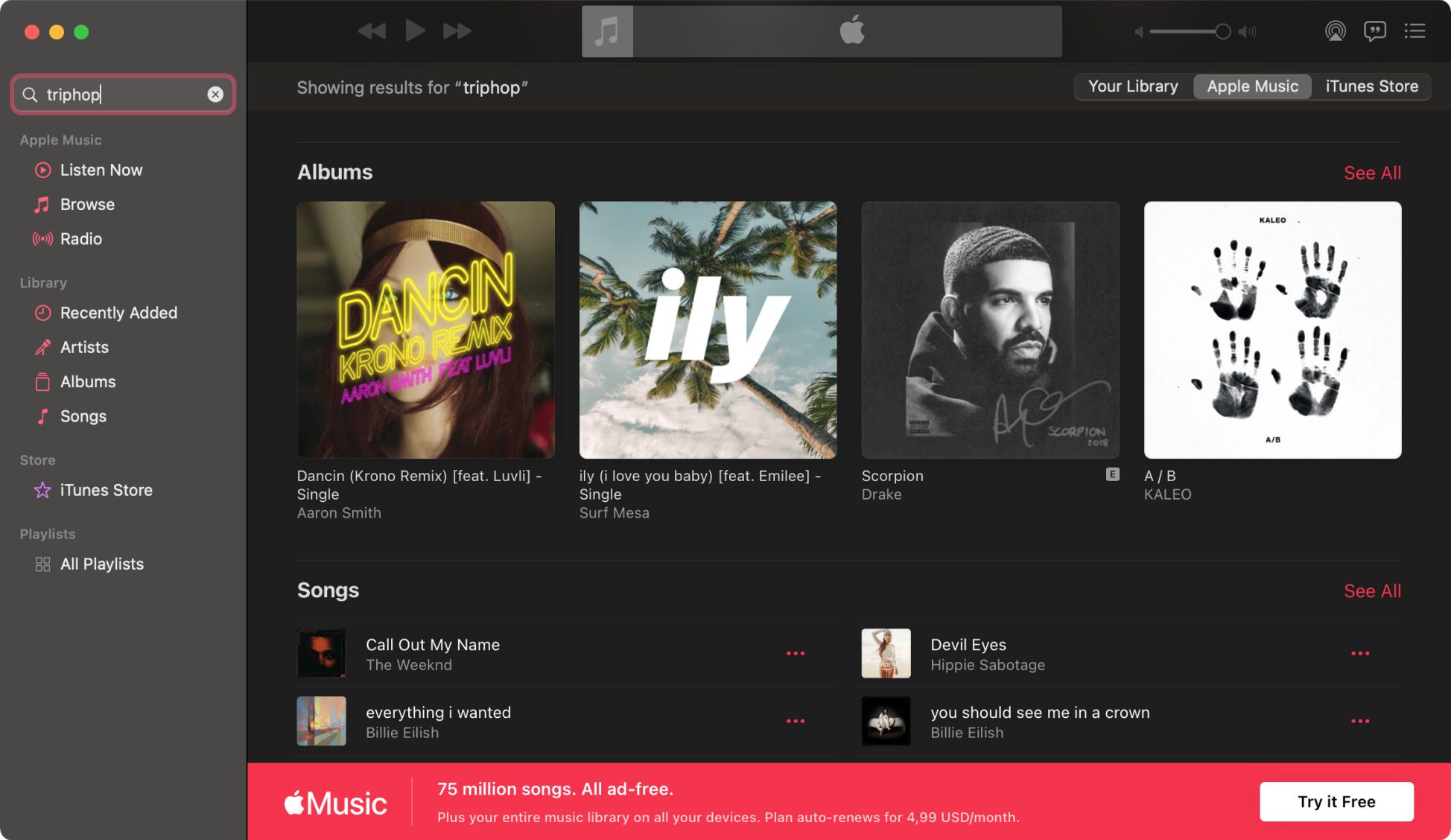 One thing that is an eyesore is emphasized sections with huge bold letters. Sure, you know in what section you are, but it's not worth that much screen space. What it does emphasize is that the app is a bit of a mess since everything looks like Apple has completely immersed itself in the design and clean forgot that all you wanted was to listen to music. Usability has decreased as well as the desire to use Apple Music.
Apple Music Compatability
Of course, it all comes down to iTunes, but it, as well as Apple Music, has been redesigned which is no good. You can quickly get overwhelmed with the number of sections, tabs, and sources. Every time you download (read - add to your library) music from Apple Music you will be asked to synchronize it with your iTunes account once you connect your iPhone to a PC. It is actually rather confusing why Apple would launch a streaming service and then still offer you to buy one song for $0,99.On the other hand, VOX Music player has its own music storage called VOX Cloud. It is an unlimited cloud which has only one function - store all your Hi-Res music thus solving the problem of Hi-Res file's size. It automatically synchronizes with you VOX account so you can listen to the music you have on the cloud. Another great feature is the ability to cache songs, which may come in handy if you know for sure you won't be having any internet data for some time.
Try VOX Premium Now. Create free account


Apple Music Radio
One thing is for sure - Apple did their best to launch a decent and compatible radio service. Beats 1 is a 24/7 Apple Radio, based in Los Angeles, New York, and London. Beats 1 is a simple service with no algorithms or playlists; it's just what its DJs reckon we want to hear. Such a system has no chance to satisfy everybody, but rather not please anybody. If they interview a certain artist, say, Damon Alborn, it will interest only a particular audience. If the content is that broad it becomes pretty meaningless, like a magazine in dentist waiting room. For people who tend to discover new music with radio, VOX Music Player made it possible to listen to more than 30,000 radio stations from all around the world. It appeals to any taste regardless of the genre or country.

Apple Music Playlists
Playlists, as well as radio, aim to help people explore previously unknown artists. Apple Music has dozens of pre-created playlists starting from [band's name] essentials to work-out collections. Unfortunately, For You section is based on what you chose the first time you signed up for Apple Music so if your tastes have changed there's no use of that button anymore. Another drawback of Apple's playlist is that they offer only most popular tracks of a particular genre. For instance, if you want to listen to some trip-hop, it will most likely suggest you Tricky, Massive Attack, Portishead and the rest of the genre tops.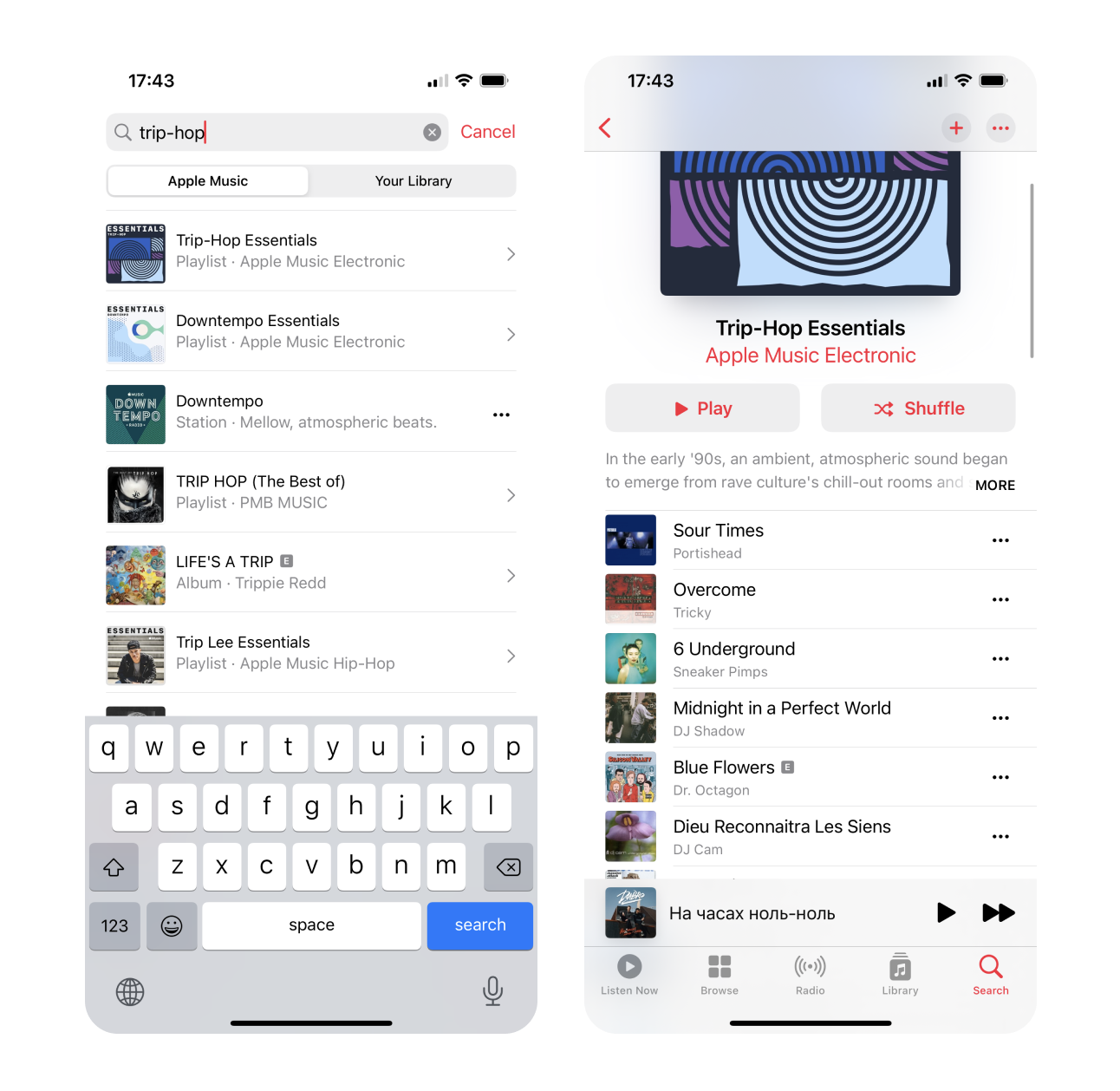 It makes it almost impossible to discover something new and underground. Creating your playlist is not the most pleasant thing to do because the song has to be playing, so you have to make some time for it.

VOX Player doesn't offer pre-made playlists, as we believe playlists are very intimate and private. Musicians spend hours in studios not to be put in one row with tens of different artist just because some bloke decided they sounded alike.

Conclusion
Streaming services have served well to humanity, but it's time to move into the future, and the future is all about Hi-Res music. We encourage you to stop torturing your ears and choose the best alternative to Apple Music for your iPhone. VOX Music Player has everything and more and is able to please the need of even the most demandable listeners. Start experiencing the best audio player now.