Take a look at TOP-5 iPhone Amplifiers
iPhone speaker amplifier stand is a device that attaches to your iPhone and boosts the sound levels without requiring any battery use, just good old fashioned acoustical science.

1. Amplio – Bamboo iPhone sound amplifier
Amplio is a portable, compact sound amplifier for your smartphone that evokes the timeless aesthetics of classic radios, but doesn't need wires, batteries or electricity. Just pick your favorite music, place your smartphone into the top docking slot, and you're ready to go. What makes Amplio so special is that it works with all smartphones featuring speakers on the bottom edge, amplifies and improves sound, adds a stereo effect, sustainably made from bamboo, works with charging cables plugged in, portable and compact and has a timeless design inspired by retro radios.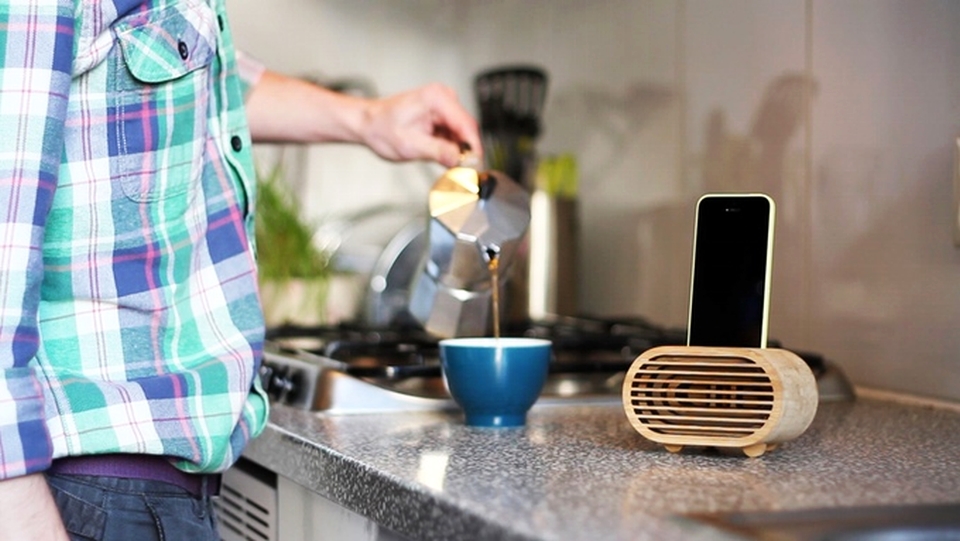 2. Resound No.2 - iPhone Amplifier
Amplifier No.2 is handcrafted from ceramic slip and oak; organically transforms and projects the iPhone's speaker system simply by placing the device into the amplifier's slot. Compatible with all iPhone models.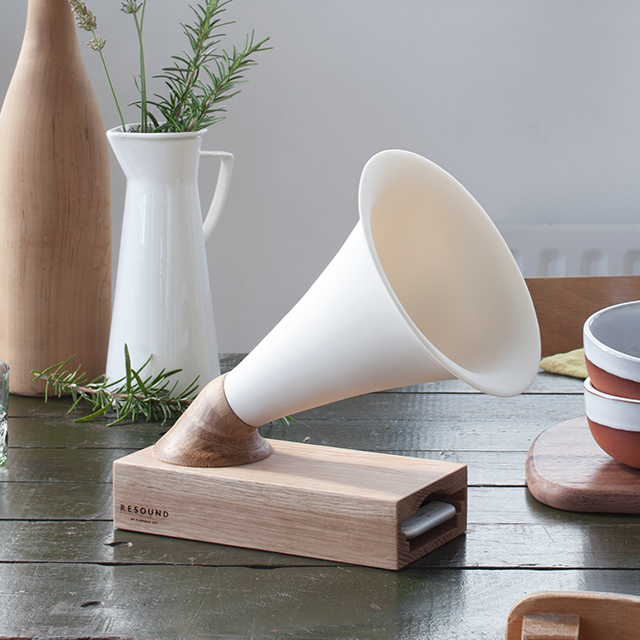 3. Resound No.1 - iPhone Amplifier
Connecting modern technology with the nostalgic style of a gramophone the Resound series enhances the iPhone's music through natural materials. Amplifier No.1 — hand-crafted by Camilla from oak and walnut; organically transforms and projects an iPhone's speaker system simply by slotting the device into the amplifier's base. The amplifiers are compatible with all iPhone models.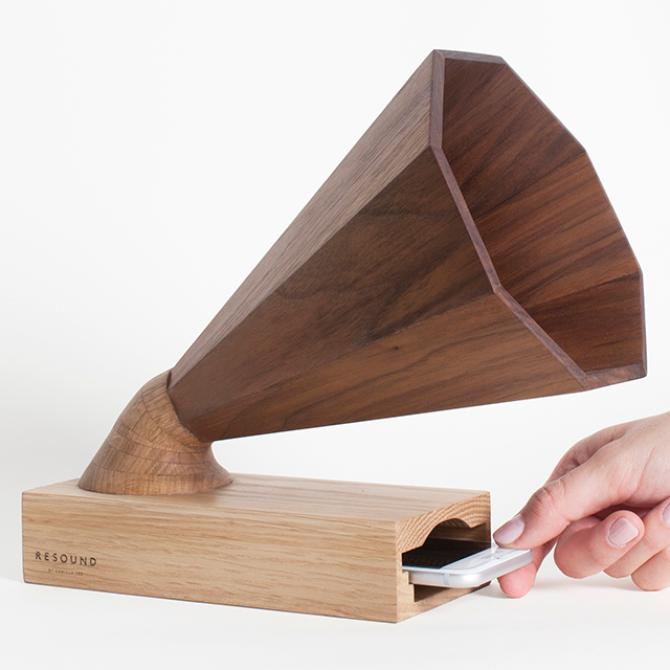 4. Gramophone Apple iPhone 7/6S/6 or SE/5S/5 Dock Acoustic
The loudest acoustic amplifier for iPhone you can get which simultaneously can be used as a charging/sync dock by placing Apple lightning cable (not included) into internal slot. This product doesn't need the power to amplify the sound. It uses its tube and a special sound channeling method to deliver much louder and stronger sound which can easily fill a large room. Gramophone during use or not is also a very tasteful decoration whether it's a modern or classic interior.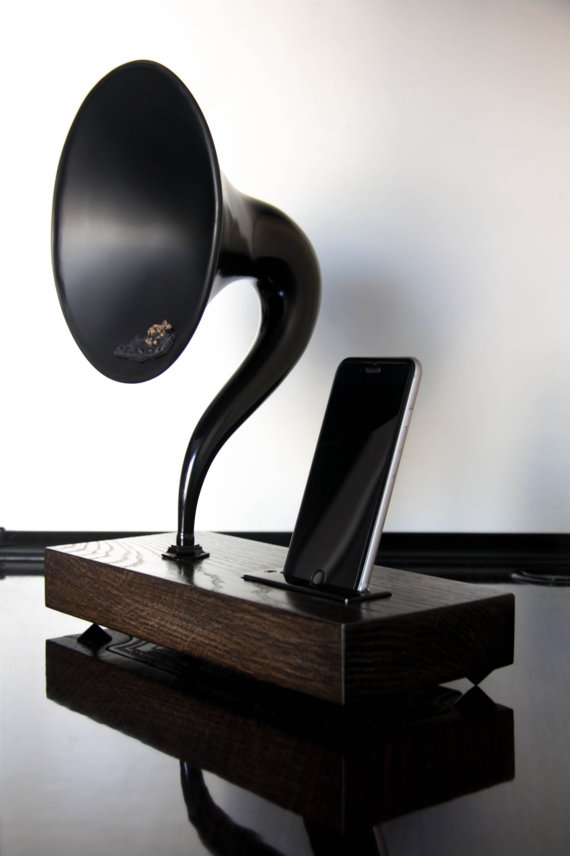 5. Revival audio designs
Revival audio designs blends the iconic look and quality of the past with the modern simplicity and functionality of the present. We've searched high and low to find quality antique and vintage horns with just the right amount of patina that highlights its age and personality. Each base is created to emulate aesthetic design features of the era of the horn that it's paired with.