Soundcloud stream on your Mac. Quality of sound!
Sometimes you just can't get rid of that song on your mind. All of us had those days when some catchy tune would follow us from home to work and from work to home. Plus all the time in between. What would be the best thing to do? The answer is to finally get it for your own use and enjoy it to the fullest.
Where did this song come from? What is SoundCloud?
This time we will talk about Soundcloud.
Soundcloud is an amazing social platform for music lovers. It allows one to upload their own music as well as to listen to the sounds of other members of this community. One can also promote their tracks and choose to share them with everyone, with the help of social networks and blogs, or if they do not want to – share them with close friends only. Overall, it is a perfect place to discover something new.
The great thing is that one does not have to pay a lot to use it – it also offers a free account. It is also a SoundCloud streaming service, meaning that you can listen to the songs when you are connected to the Internet. But what are you going to do if your connection is being funny? Correct, you are going to download the Soundcloud track to your Mac device and become fully independent from all kinds of disruptions which modern life offers.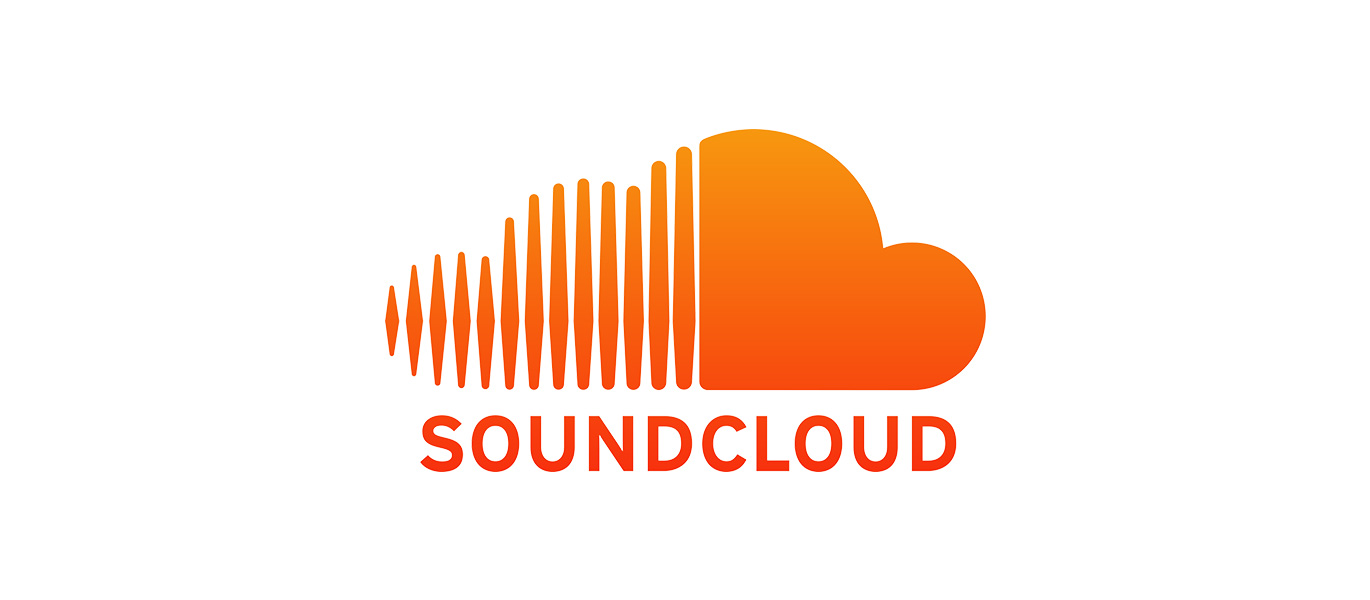 How can I listen SoundCloud on my Mac?
You can listen to the SoundCloud tracks from the web version, iOS or Android app. But it should be noted that one can download tracks only from the full web version of Soundcloud, iOS and Android apps do not have this feature. Unfortunately, you will not be able to see a "download button" next to every single sound – all users have a right to choose whether they want their sounds to be downloaded or not. But what if you cannot see it? How do you download it?
SoundCloud.com
The first option would be to use SoundCloud in your browser. You can create the account and browse through SoundCloud.It's very easy, but if you were enjoying the song in its original FLAC format (professional headphones would be a big plus!), you are likely to lose much of that quality via browser restrictions... and nobody really wants that.
Soundcloud Downloader on Mac & PC
Another option could be using a Soundcloud downloader app for your Mac or PC – there is a great number to choose from these days, but one of the most popular must be SoundCloud Downloader Pro. It allows the user to create playlists and download tracks for offline listening, which is great when for some reason you cannot stream. But, again, only those sounds which have a "download button" can be downloaded. Also, unless you pay for a pro account, your sounds will be downloaded in a rather low quality.
You could also try using downloader websites such as StreamPocket.com or SoundFlush.com. They claim that they will help you download most of the Soundcloud tracks to your Mac, you just have to insert a link to their box on the homepage. Quality? Well, obviously not the best.
VOX music player – as native SoundCloud app client on your Mac
So let me introduce you an alternative option to the ones we just had a look at VOX audio player with SoundCloud streaming option. This undoubted leader in the field of music players gives you an opportunity to listen to the songs in the best quality. It plays a variety of lossy and lossless formats and is designed to deliver flawless playback. But how is it connected to Soundcloud on Mac?
With the help of VOX app, one can create a collection of their fav songs and add Soundcloud tracks to it. Also, VOX is the native music client for Soundcloud which means that you will be able to stream music in the best quality possible because it plays music in the format in which it is stored on SoundCloud – no quality is going to be lost i.e. even FLAC always stays FLAC. Since Soundcloud fully integrates with VOX one can bring all their likes to the player and control streaming service from inside VOX. What could be better?
Oh! We almost forgot – once you are done with creating your perfect collection for a rainy day, including Soundcloud tracks, just upload your own music collection and synchronize it between Windows, Mac & iPhone with the help of VOX music cloud storage. Now you are fully flexible and have the best quality you could ask for!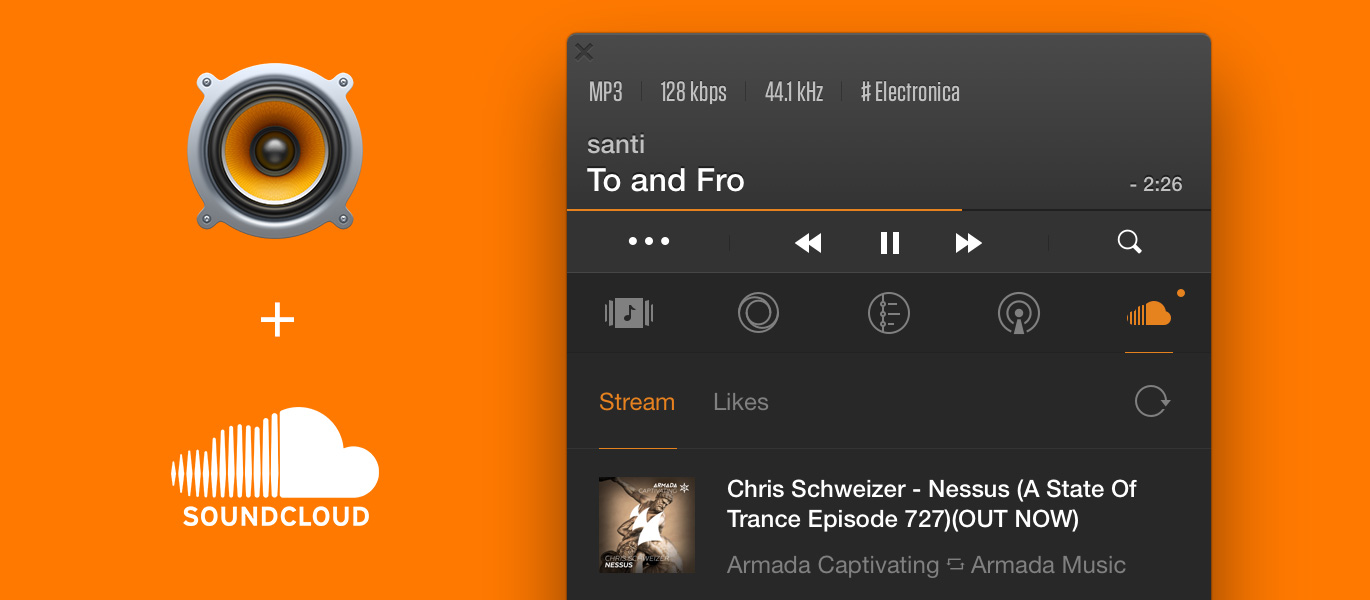 SoundCloud Stream or Downloader? It's your choice
In this article, we found out that one cannot find all the sounds they listen to on Soundcloud due to owner's wish to make it available or not. We also had a look at three ways to enjoy the Soundcloud tracks to your Mac:
SoundCloud.com – web version;
downloader apps and services;
Now all your favorite music will always be at your hand. Enjoy!