We've found 5 best iOS music apps for your everyday needs

Music apps are one of the first you install as soon as you have a new iPhone, altogether with Facebook, mail and other vitals. Music is the greatest form of entertainment, always has and always will be. Most music app can be roughly categorized into apps for listening and auxiliary ones. What we usually pay attention to is the interface, functionality, compatibility with other apps and devices and, of course, the price. These are four core points that we are going to consider today, taking a rapid look through the apps that every audiophile, music lover or average listener should have on their iOS device.
It seems rather easy to find something decent, you just go to the App Store, select Music Apps, and here you go. Thousands of app of the same functionality, clones of each other, it's impossible to tell a good app from a pain-in-the-ass app.

Here we present top iOS music apps for everyday needs.
Listen – VOX Music Player for Mac & iPhone.
It might be difficult to believe in, but it's no regular streaming service like Apple Music or Spotify, but an excellent audio player that basically combines all the best features of the apps you've heard a lot about. The player aims to carry out a music revolution giving you the best music experience using minimal design, simple interface, and a remarkable sound engine enhanced by a brand-new BASS technology. The latter provides the playback of the quality beyond imaginable.  
Learn more about Hi-Res

Regarding the formats supported VOX has some great news. Apart from the usual lossy formats, like MP3, OGG, and ACC, VOX Music Player is capable of playing Hi-Res music formats like FLAC, APE, WAV, etc., which aren't supported by Apple's native audio player. This is a feature of paramount importance.

Note: VOX is available for iPhone and iPod. VOX for iPad is currently being developed.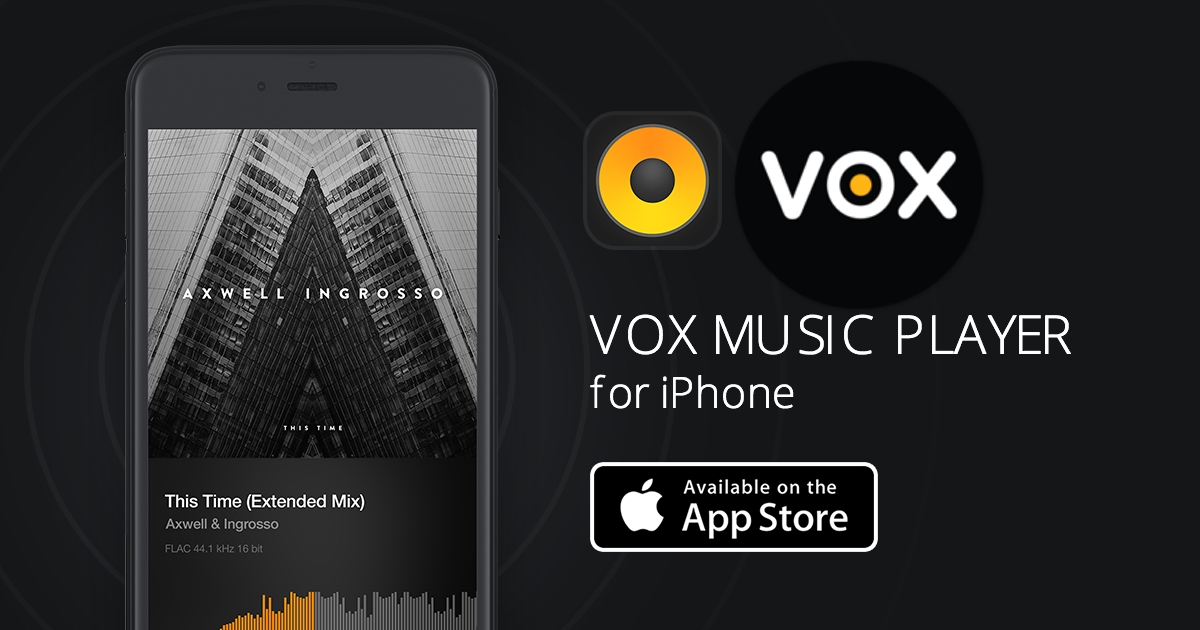 Major features include:
Lossy and lossless format support

Sync with your Spotify and SoundCloud accounts for best music experience

Sync with VOX for Mac
Scrobble to Last.fm to keep your current listening statsExtra features include the access to 30,000+ radio stations, uncompressed playback, customizable equalizer and social network integration. The latter means you can share what you listen to with you friends in Facebook and Google+.
Try VOX Music Player for iPhone


Store – VOX Music Cloud Storage
Most music clouds set tough restrictions upon the space given to store your music. What if I told you there's a cloud has no limits, literally. It's called VOX Music Cloud Storage (formerly LOOP Unlimited Music Cloud Storage) , and it's a winning combination of simplicity and accessibility. VOX Cloud is available to VOX users exclusively. How does it work? You sign into your VOX Premium account in VOX Player, and everything you had on a cloud is automatically in the player. It's true, you can have an unlimited amount of music regardless of the size or format. VOX Cloud doesn't convert anything. If you upload WAV, you listen to WAV. It's a great option if you prefer to listen to Hi-Res music.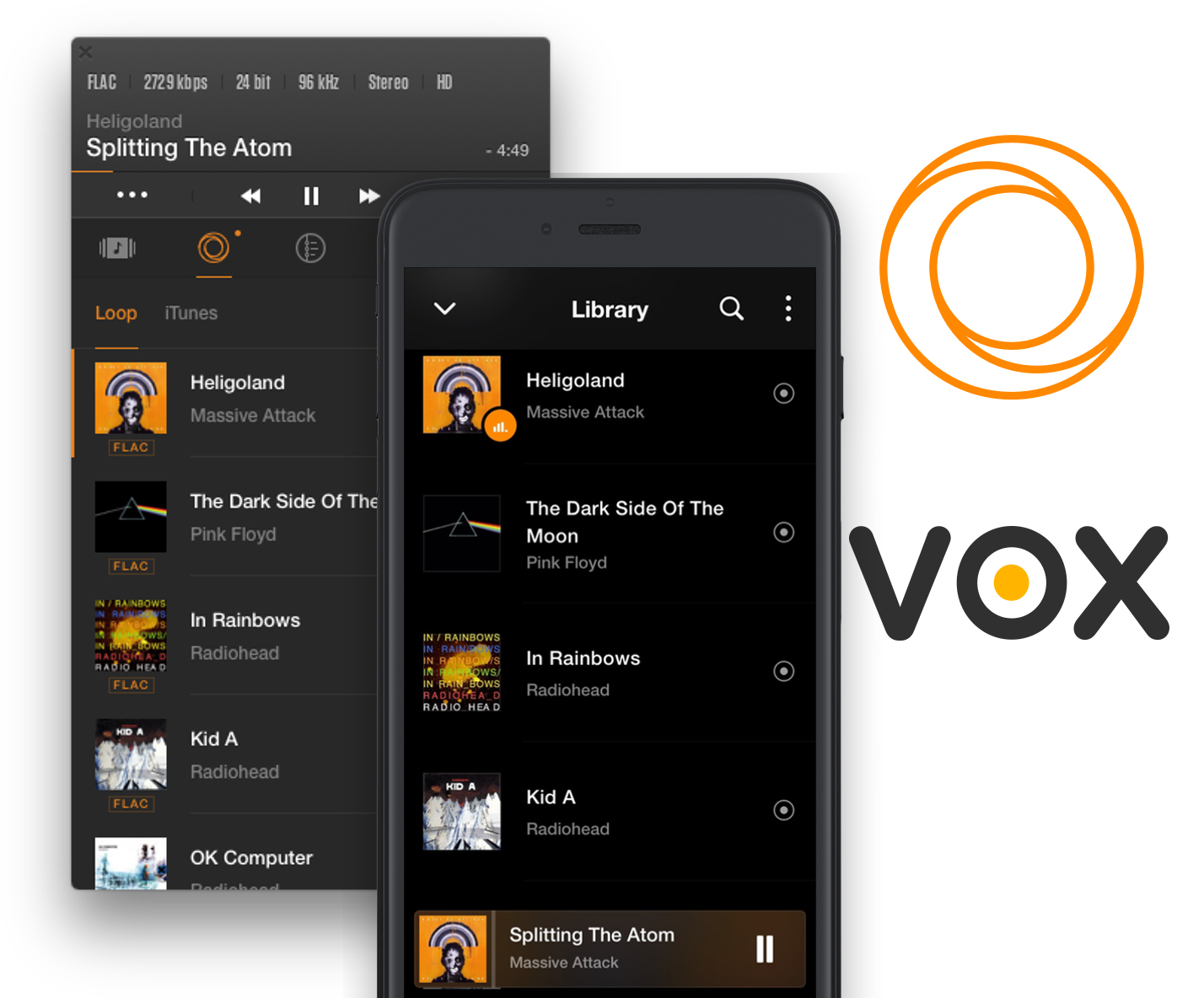 Here's why VOX player is the best iOS music app:
Discover – Last.fmLast.fm needs little introduction. Not only is it a music platform in a broad sense, but first and foremost recommendation service. While it's been around since 2002, music discovery and recs tools are constantly getting better. Every year its music recommendations feel even more appropriate than ever. The recommendation section collects what you've been listening to (scrobbles) and offers music suggestions depending on this data while noting which musicians you like that are alike.  The expanded recs page contains even more filters to sort through, like tags, new releases, related artists, etc. You can improve the search results by removing artists that you know but aren't interested in. Also, Last.fm can ease all this process to one simple activity: listen to its radio based on your recommendations.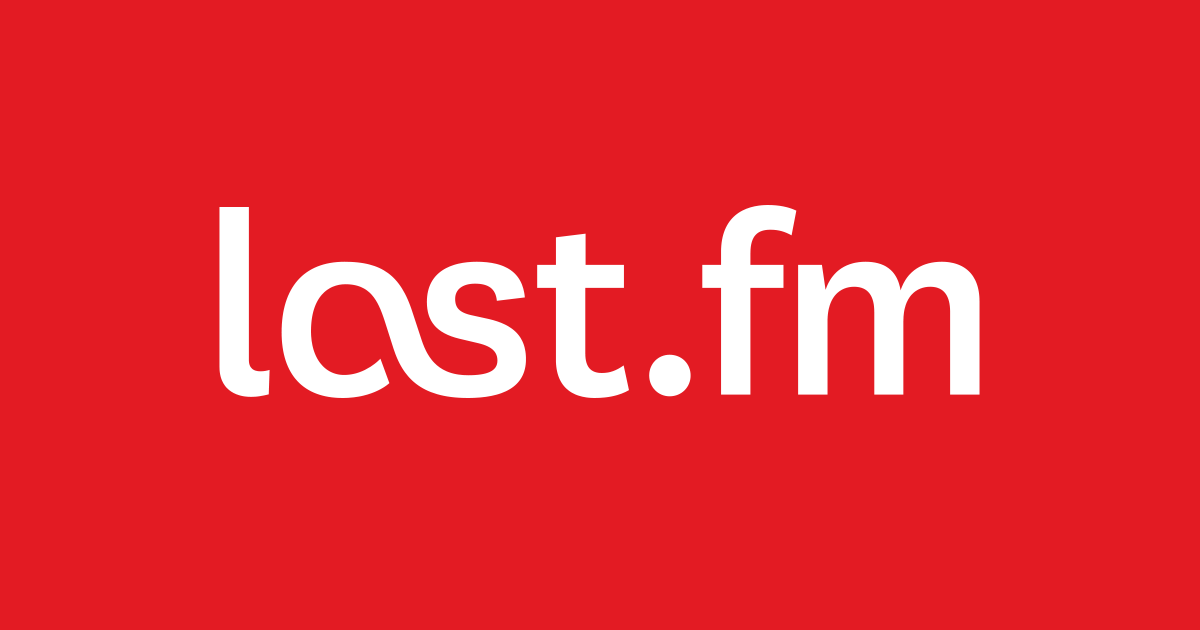 Last.fm's social features can also help you find something new. Find your friends to see what they've been listening to lately (you can make fun of them if you expose them listening to something that damages their credibility.), follow gigs in your area and invite your friends to join you.

Make Music – GarageBandIf you ever feel like creating a piece of music but never learned how to play any instrument this app can be a great start of your music career. The greatest iOS music app for making tunes makes even rank amateurs feel talented and gifted. GarageBand transforms your iOS device (I recommend using iPad) into a music workstation and a recording studio. The application offers plenty of instruments as well as a sequencer that allows to make loops and compose full-length tracks.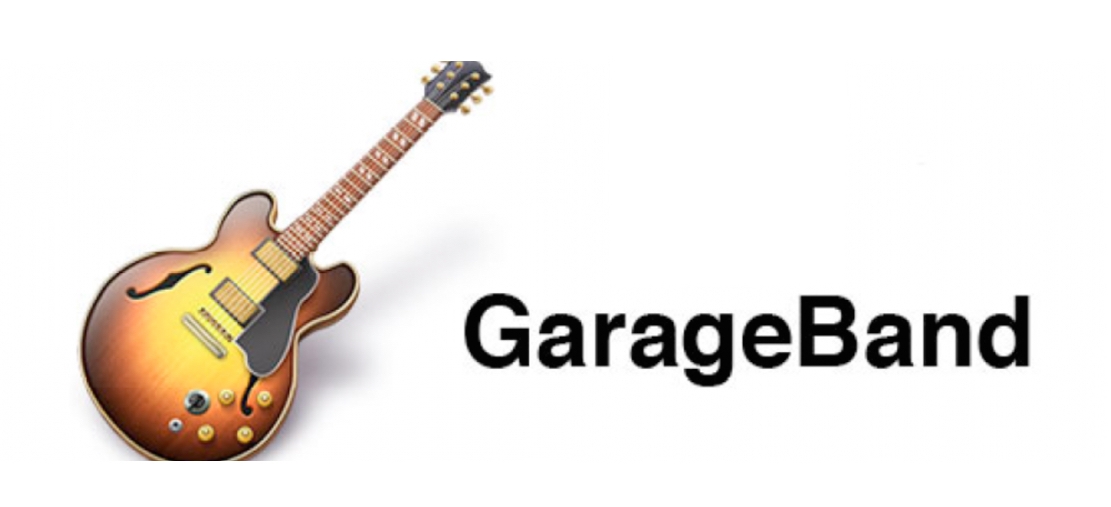 The set of tools includes:
keyboard.

drums.

guitar.

bass.

audio recorder.

sampler  
Each instrument has more than 50 sound options varying from simple guitar distortion to authentic Indian sounds. Regarding usability, the smart keyboard is the most helpful for once selected you can choose any sound you like to make an alternative Interstellar soundtrack, which is fun. Your possibilities are unlimited no matter what skills you have. Just install and try it.

Events – Bandintown ConcertsBandsintown Concerts helps find concerts in your area based on your music choices. Users need to sign up for the app using email or Facebook. To know what concert you may be interested in, Bandsintiwn analyzes music app on your iOS device including Apple Music, Spotify, and Soundcloud. Then it creates a list of gigs based on the artists found on the device. If you tap on a concert, Bandsintown will let you see the date, venue and full line-up of performers for it. You can purchase tickets right from the app via Ticketmaster or other websites.


Main features include:
Notifications for your favorite artists.
Sync with Spotify, Pandor, Apple Music etc.
Upcoming tour dates for any artists.
Ability to buy tickets in the app.
Share hottest gigs with your friends on Facebook or Twitter.The concert lists are very comprehensive and include performances at smaller venues as well as festivals. The social features are quite neat too; if you link the app to Facebook or Twitter, you'll be able to see which concerts your friends are going to and share any upcoming shows with them.

Should you have these iOS music apps you can be sure you are using the best of a kind.