Most sought-after tool: Free Youtube to MP3 Converter for Mac

What a happy day it was when Youtube came out and gave us something impossible – the biggest ever video database on Earth, stuffed with music, free to use. Ever since, it's the primary source of getting who's popular, what new is there and what is happening in the world of music industry.
I really can't think of anything I can't find on Youtube – cute kittens dancing to a song, Pink Floyd Live in 1977 or the latest album by Arcade Fire. I can listen to whatever I want, in thousands of variations that people like me and you upload, I can find the rarest records and much more possibilities are possible if you use Youtube for music purposes. That's why we love it.
But we don't always love it. You know why? Because it's actually a video resource,  and I'm sure that when it first launch no one expected to it grow to the biggest music collection of all times. You can't download a clip, or rip a song from a Youtube video. But still, we're are seeking for a free youtube to MP3 converter to listen to download albums for free. Most streaming service offer paid subscriptions to access their music collection, so Youtube remains one of truly free music services. However, to enjoy music from Youtube you don't have to use some sites that offer limited conversion, but instead, use an audio player for Mac that can operate as a free Youtube to MP3 converter.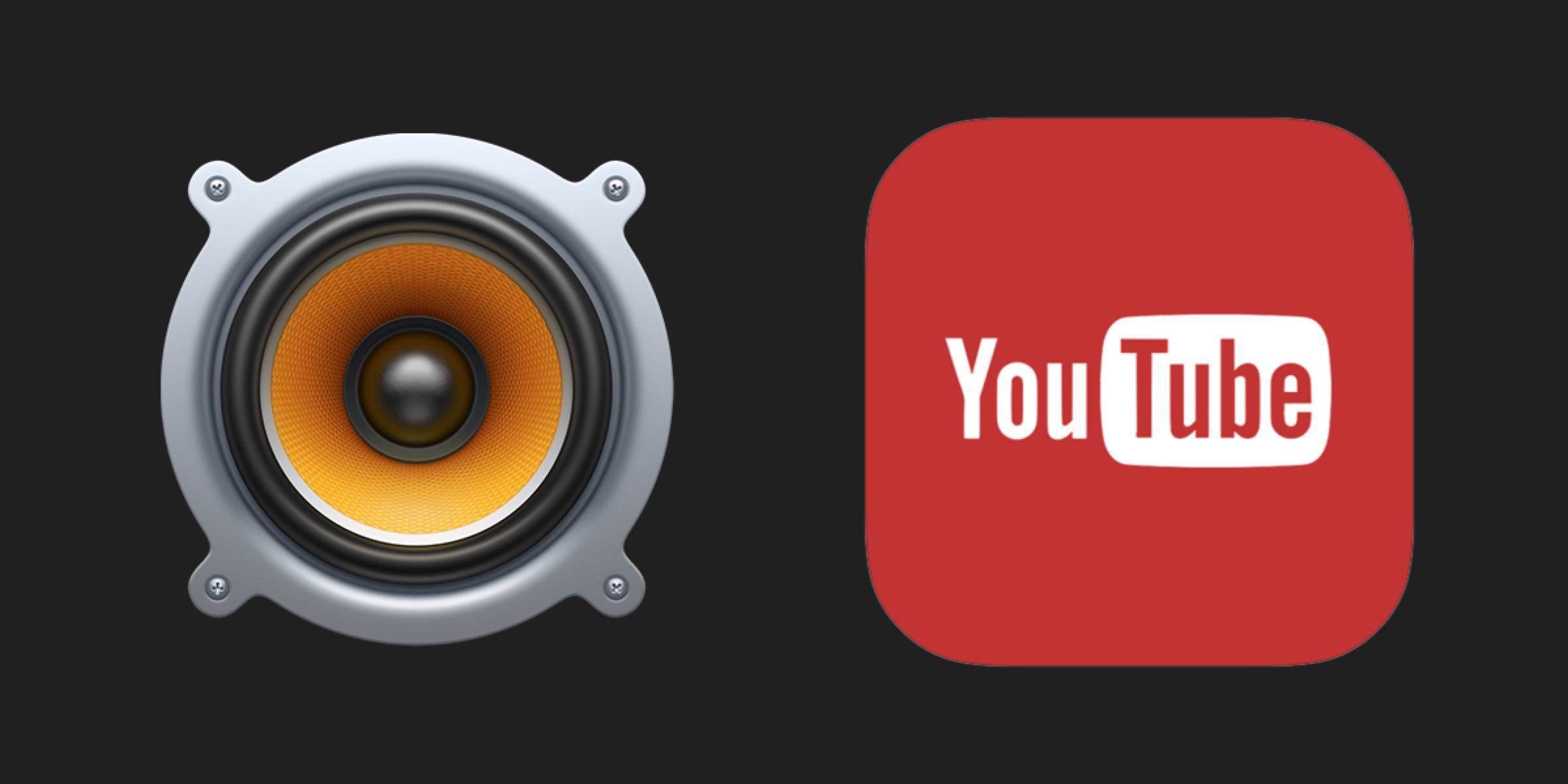 Most apps that offer music streaming from Youtube violate Youtube's Terms & Conditions, but today I will show you a great free Youtube to MP3 converter for Mac that is absolutely free and legal.
I believe what you usually do is you google what you need, and go to the first link, choose a video, wait for the conversion to finish, then download it and only then you listen to it. Let's me explain to you why it's no good:
Quality
As I said, Youtube is a video service, so it doesn't care a lot about the sound quality. All videos range between 100 and 130 kbps WebM. When you use a web Youtube to MP3 converter you make this quality even worse. What is left from the original recording is the melody itself, but not the details that give us the chills.
I suggest listening to Youtube only as a reference. For best sound experience listen to Hi-Res music.
Learn more about Hi-Res music
Time
Using Youtube to MP3 converter for long videos like some live gig takes lots of time. So why should we be waiting to convert a video and then wait again to download converted MP3? That's what bad time-management is all about.
What is the best free youtube to MP3 converter on Mac alternative?
It's VOX Music Player for Mac
VOX is an exceptional music player that can operate as a converter, but it doesn't actually convert anything. It just streams directly from Youtube, without any delays or whatever. You don't have to wait for the conversion to finish, download and then listen. You just listen.

DOWNLOAD VOX MUSIC PLAYER FOR MAC
How does VOX Music Player work?
When you open VOX, press CMD+U and a little window will pop up. Then paste a Youtube video link and click 'OK.'  The track will appear on your Playlist and start playing instantly.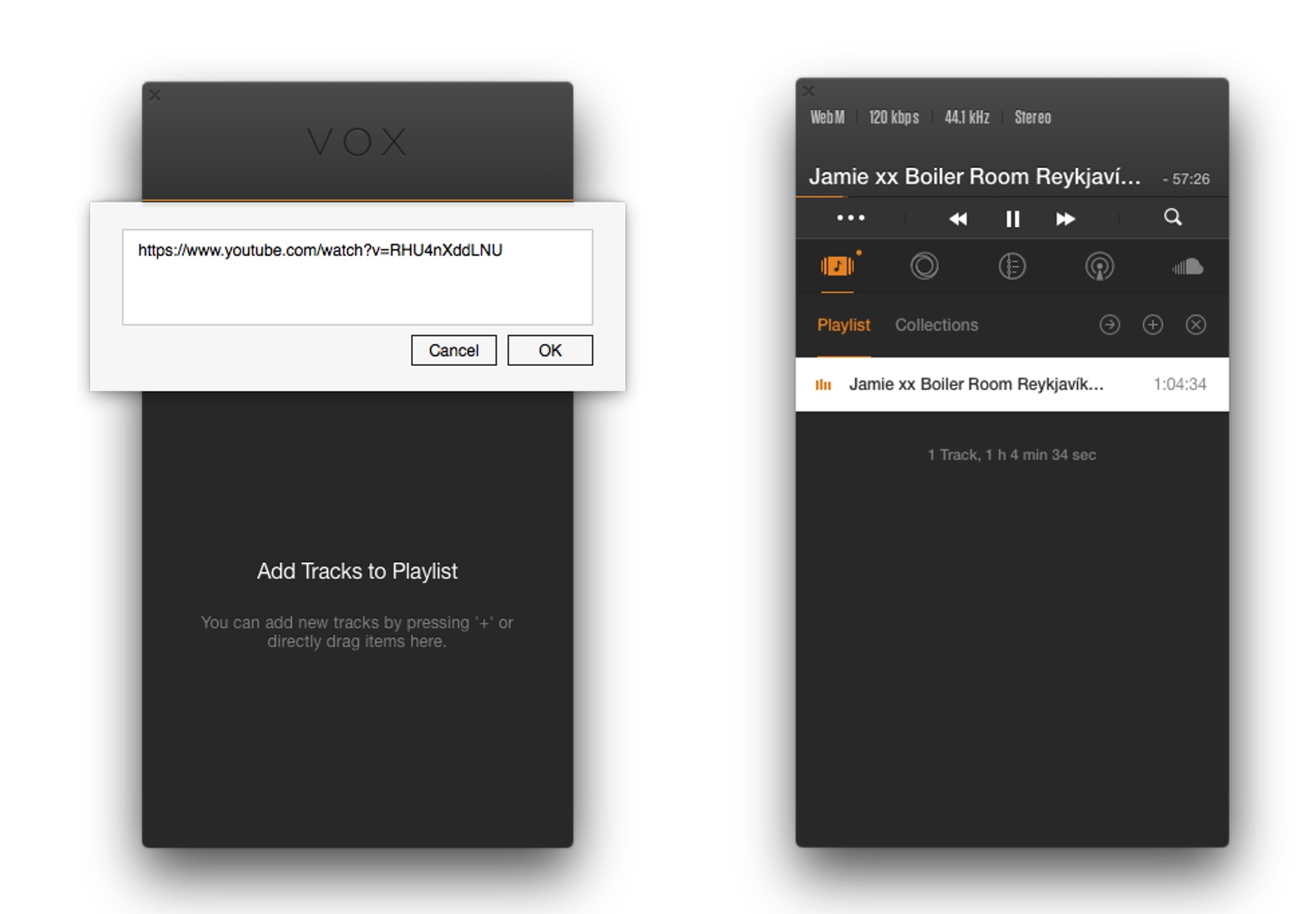 With this feature, you can mix your local library with Youtube tracks to create unique playlists for different occasions.
Youtube streaming is available only for VOX for Mac.
What other features does VOX have?
The main accent of VOX is the quality sound. The player can play most audio formats you know, both lossy and lossless. VOX is a state-of-the-art player as it features all new sound-boosting technologies including EQ, BS2B and mono-to-stereo sound. The depth of bass takes your listening experience to an entirely new level, but it's not too obtrusive.
It's a real Hi-Res audio player, and since it can play High-Definition formats, VOX has a cloud storage called VOX Cloud (a part of VOX Premium).
Create VOX Premium account. Start using VOX Cloud today
VOX Cloud (formerly LOOP Unlimited Music Cloud Storage) is an unlimited cloud storage for all your music collection. It sync your Apple devices, making it possible to listen on iPhone to whatever you have on Mac. That's one of few way to listen to Hi-Res music on iPhone.  So if you don't have enough space, or music in formats not supported by iPhone Music, try VOX. In case you may not have Internet data you can cache some songs or an entire album to listen to it offline. VOX is the fruit of work of a group of audiophiles, who focus on the playback, appealing design, and functionality of the player.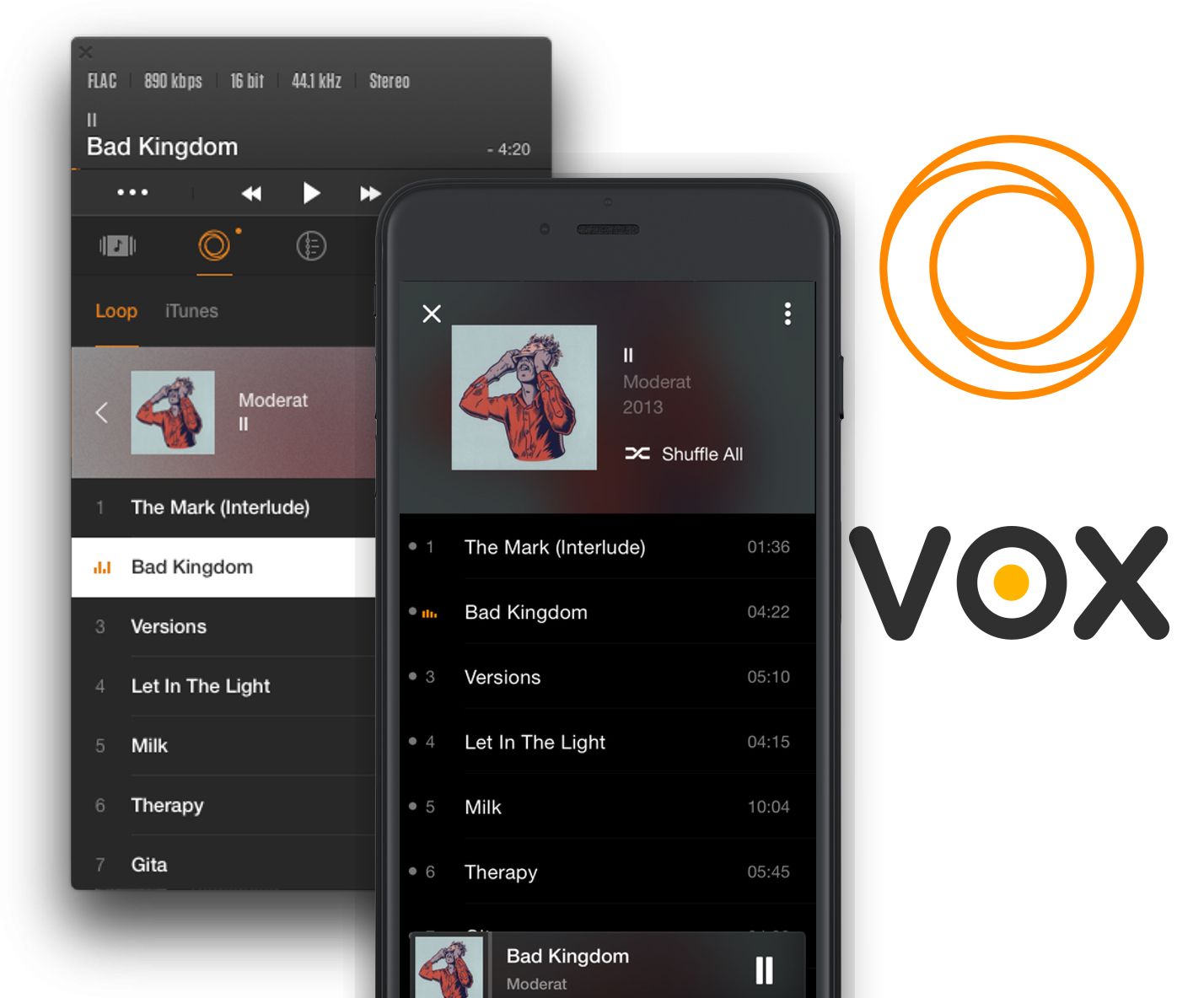 VOX Music Player:
Lossy and lossless playback.
Spotify and SoundCloud accounts sync.
Last.fm scrobbling.
30,000 radio stations.
EQ and BS2B.
VOX Unlimited Music Cloud Storage.
As you see, you don't need to be looking for a free Youtube to MP3 music converter on Mac providing you use VOX Music Player. Copy, paste and enjoy your favorite tunes from the biggest music database on Earth.  
DOWNLOAD VOX MUSIC PLAYER FOR MAC
Of all the way to listen to Youtube without videos in the background, the best one is to use VOX Music Player. Add tracks to your playlists, combine them with your music collection, Spotify, and SoundCloud libraries and savor the sound.
Enjoy the chills with VOX!