Deezer vs. VOX Music Player – Detailed Comparison
For over ten years, the Internet has influenced all the areas of human activity, and the music industry is no exception. There've been tremendous changes in sales of physical vs digital music, so it seems like a rare phenomenon when somebody buys a CD or a vinyl record. Rather than going to a local record store, wouldn't it be easier to go open iTunes and buy an album with just a few clicks?
On the other hand, there are free music services like SoundCloud and Youtube which provide access to millions of songs free of charge. However, the sound quality of those tracks leaves much to be desired. These two opposites are two extreme, and the happy medium in this situation is music streaming that for a comparatively small price offers only songs but podcasts, radio and video content, as well.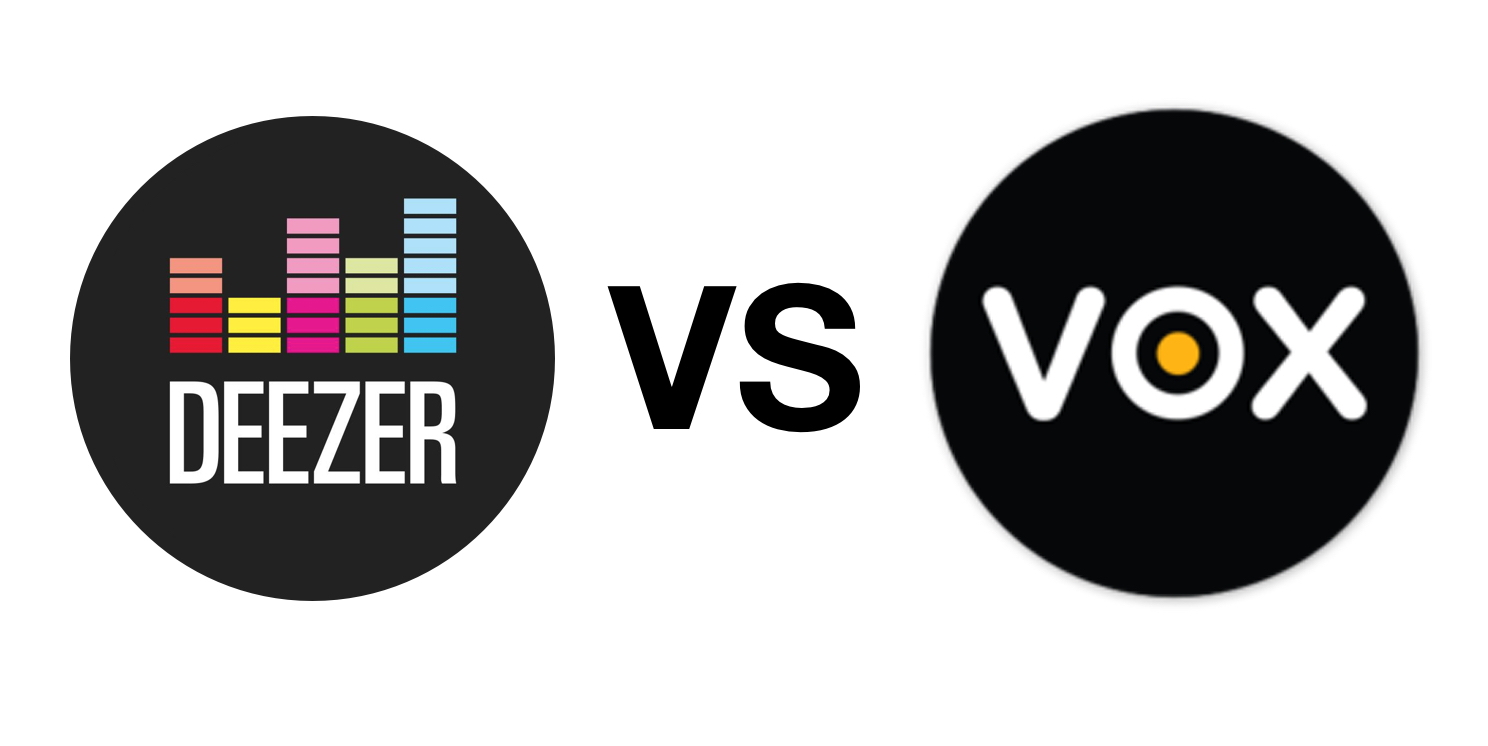 The bosses in this area are now Apple Music, Spotify, and Google Play Music. However, music streaming is a shaky market so there's usually stiff competition since young services are constantly encroaching the market and therefore can quickly surpass the majors.
Today, we are taking a look at Deezer vs VOX Music Player comparison. The latter is a bit more niche product, but it can quickly become a leader. Anyway, they both have pros and cons, so let's start.
Deezer vs. VOX
Deezer isn't that hyped as most of its competitors, but it has more or less the same set of features: local file imports, web player, the desktop and mobile, and a free tier (actually, it's more like radio mixes you can't control). The Flow feature, which suggests you tunes based on your listening history, is worth a shot too. You can subscribe to a paid tier to get so-called high-quality (CD quality) streams, so Deezer has something for everyone. The interfaces across its apps are OK too. Let's go into details:
Deezer Pros

AvailabilityDeezer is currently available in 182 countries. It sounds big, but among those 'unavailable' countries there's China and India whose population comprises a half of the world population.
Built-in lyricsDeezer allows its users to see the lyrics when the selected track is playing. Goodbye, Genius
Music CollectionDeezer has more than 40 million songs, the same as Spotify and Apple Music. Still a huge collection, though.
Available on various platformsWith the Premium+ (paid) subscription, Deezer is available on Windows, Mac, iOS, Android, Windows Mobile, smart TV and a web app.
CD quality
For those who subscribe to the Premium+ service ($9.99/mo), the bit rate is that of CD-quality 1,411kbps at 16/44.1 kHz. This is not true Hi-Res, though. Read on why Spotify is not quality you want, even Spotify Hi-Res.

Learn More about Hi-Res Music

Personalised radioDeezer offers a radio-like service called Flow which plays random music based on your favorites, similar to Spotify's Daily Mixes.


Deezer cons
Elite is only available on Sonos systemsElite is the highest and priciest subscription tier that Deezer offers. However, it's only available on Sonos systems in the USA.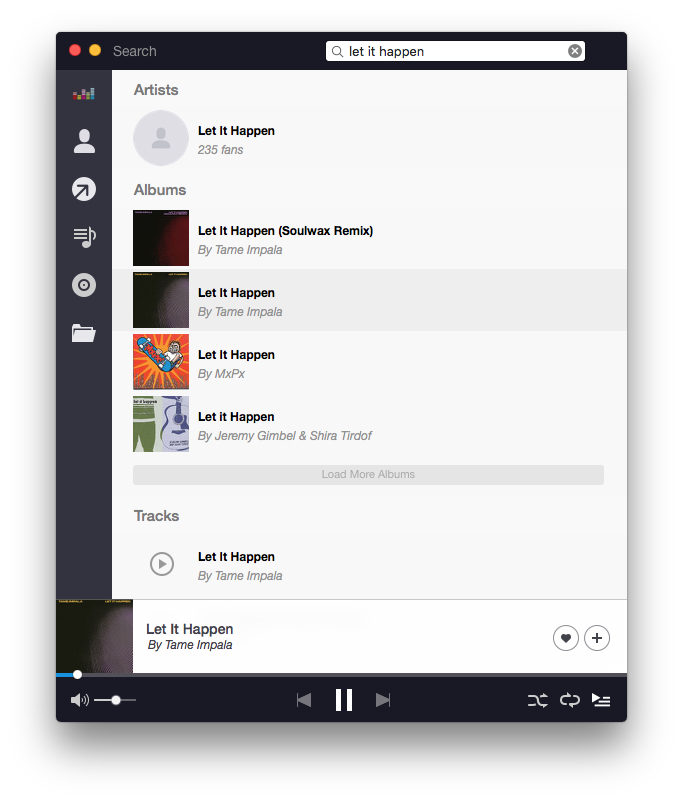 Poor search and discoverabilityIt's sometimes challenging to find the music you are looking for. The search can be a miss quite often. Moreover, the top tracks section for artists is usually a somewhat poor selection of tracks, nowhere near what anyone would call "top tracks."
Most songs are cut at the endLots of songs aren't played until final chords, and many others are very low-quality records, showing audio distortions. This is frustrating, indeed.
VOX Music Player
VOX Music Player is an audio player for Mac & iPhone that stores and plays all your music regardless of the files' format or size. Although I spoke about a streaming service before, I'm aiming to make a point why a Hi-Res audio player is better than any streaming service. VOX is also somehow a streaming player, with the only difference that you can listen only to tracks you upload.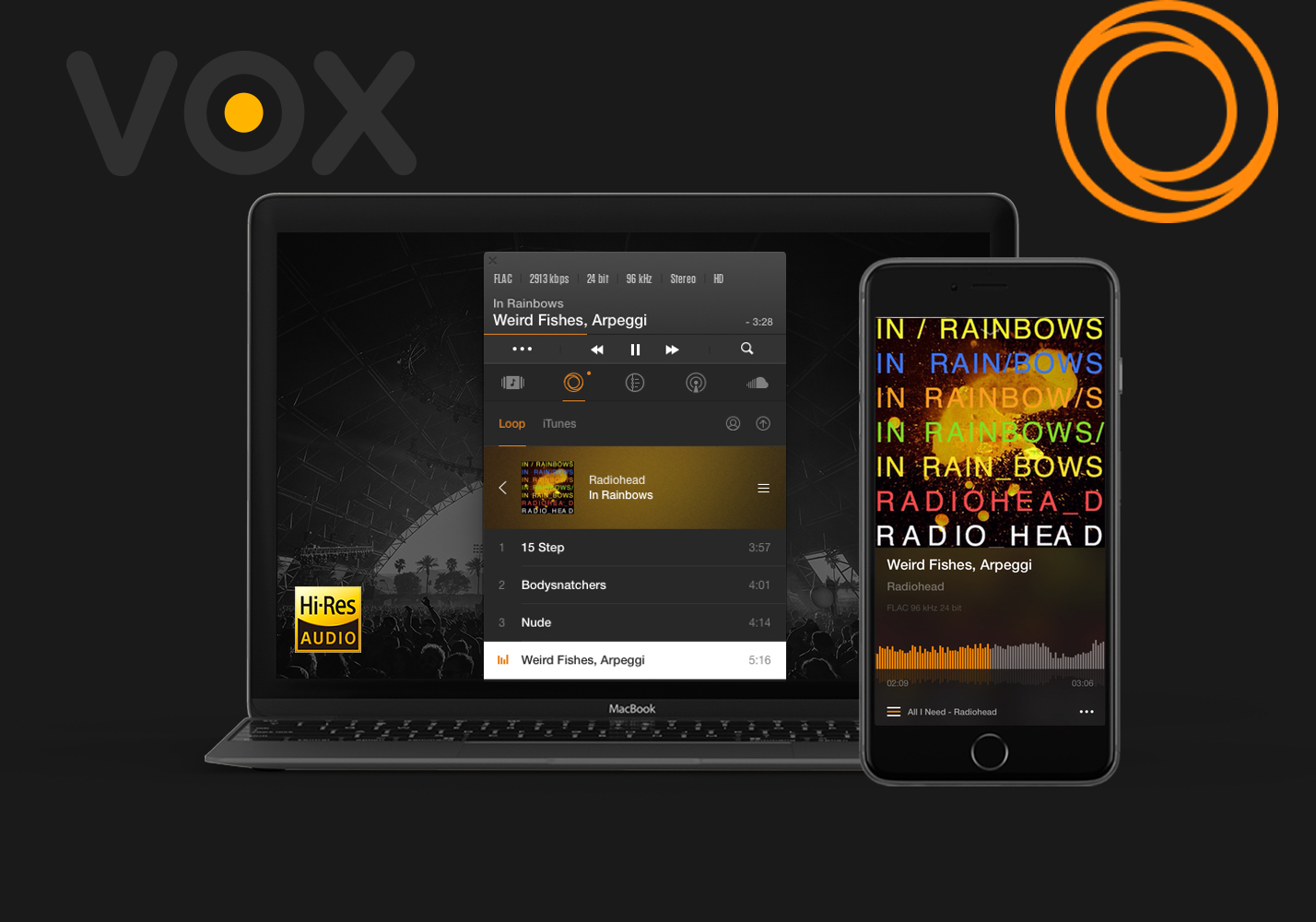 How is VOX different from other music apps?
One of premium VOX features is VOX Cloud storage – an unlimited music cloud. It means you can upload as many tracks as you wish. The more, the better. Think about the quality. Deezer streams at 128-320 kbps and 1,411 kbps for an extra charge.
Lossy vs. Lossless
VOX has no restrictions on audio formats. It's the best way to listen to Hi-Res music because you can upload FLAC, ALAC, WAV, AIFF, PCM, etc. with no sound compression or format conversion (Deezer allows you to upload only MP3, M4A or DZR).

How it works with VOX Cloud Storage: You upload FLAC 4096 kbps/96kHZ – you listen to it.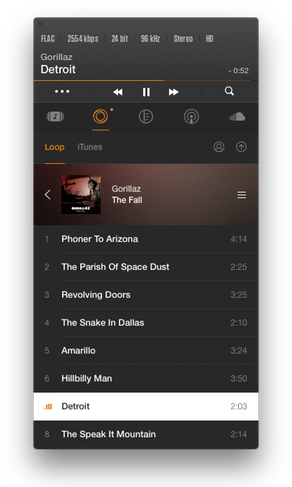 GO Unlimited with VOX Premium
You download VOX Music Player, subscribe to VOX Premium and then upload your entire music collection into VOX Cloud Storage. Having done so, you can enjoy all your Hi-Res music, anytime, anywhere. If you're not good at creating playlists, you can sign up to your SoundCloud account to combine both music sources in VOX.
Try VOX Music Player for Mac
VOX Pros:

Unlimited space for your musicThis is an essential feature since Hi-Res audio has ultimately become a favorite in the industry of music. More and more we care about the quality and no the quantity, and it's beautiful. With VOX, you can have all your music collection and not question yourself if there will be enough space. I have an enormous Hi-Res collection and whenever I want to find new music I go to the SoundCloud tab. More on that below.
No limits on audio formatsThe complete list is too long to outline here, but among the famous ones, there are FLAC, ALAC, WAV, AIFF, APE, DSD, PCM, AAC, OGG, MP3, M4A, etc. I honestly doubt that you can find a format not supported by VOX. Hail to the quality.
Mac and iPhone sync for listening to Hi-Res music on iOS devicesA truly remarkable feature. Once you upload something to VOX Cloud Storage, it's automatically available for listening on all devices connected to your VOX account. That's one of few possible ways to listen to Hi-Res audio files on iPhone. Your iPhone will never sound that well with any streaming service.
Join the Hi-Res community

SoundCloud, Spotify, and Last.fm integrationA vital feature. Why? Because no matter how huge your music library is, you always want some new songs and artists. To satisfy this need, VOX Music Player integration with some streaming services so in VOX  you can get access to SoundCloud and Spotify's libraries. You can add any song from these services to your playlists to create exclusive playlists. Sign in to Last.fm to keep your listening stats up-to-date.
Download songs and albums to listen offlineVOX works with the Internet data (3G, 4G, LTE) or Wi-Fi. When you don't have either connection, you can download songs or albums to listen to them offline. The sound quality remains the same, but keep in mind that Hi-Res files take up lots of iPhone storage.
VOX RadioVOX online radio unlocks when you buy a Premium subscription. Unlike Deezer's, VOX Radio is actually a radio. It includes 30,000 radio station from all over the world, both local one and hip ones.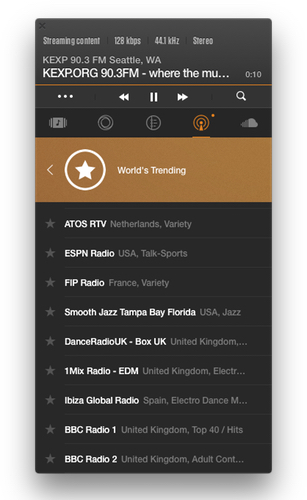 Available worldwideUnlike Deezer, VOX is available no matter where you are. It's a great solution, especially if you like to travel or live in India or China.
Advanced Audio Settings (EQ & BS2B)Both features improve the sound when using headphones. The Equalizer includes over 20 presets for various genres, and BS2B technology makes the headphones sound as if you were listening to the music in a studio. Free Tier
If you're still thinking whether to start using VOX Music player or not, think no more. Try using the free tier and see for yourself. It has some limitations regarding features.
Try VOX Music Player for Mac


VOX Cons:
You must upload tracks yourselfI must say that it takes some time to find and upload files to VOX CLoud Storage, but even if you have a 1 TB collection, you can upload everything within a few hours. I uploaded 5 GB of Hi-Res music in 7 mins. You can check 10 Best Sources to Download Lossless Music.
Conclusion: Deezer vs. VOXI prefer VOX Music Player myself. The main reason is that I value the quality of the sound, and now that I've uploaded 100 Hi-Res albums and connected to my SoundCloud account to discover new music, VOX seems to be a perfect music app for high-quality playback coupled with huge SoundCloud collection.
Enjoy the 'chills' with VOX