Tracks can be loaded directly to VOX player via iTunes share.
Simply drag & drop files and folders to VOX Documents tab in iTunes. Music will be available on a mobile device in a minute, without syncing with iTunes library.
Please note that if album artworks are not embedded, they should be placed in the same folder with audio files, 1 album in one folder. In this case, they will be parsed correctly. Artworks should be .jpeg or .png with maximum resolution of 640x640 px.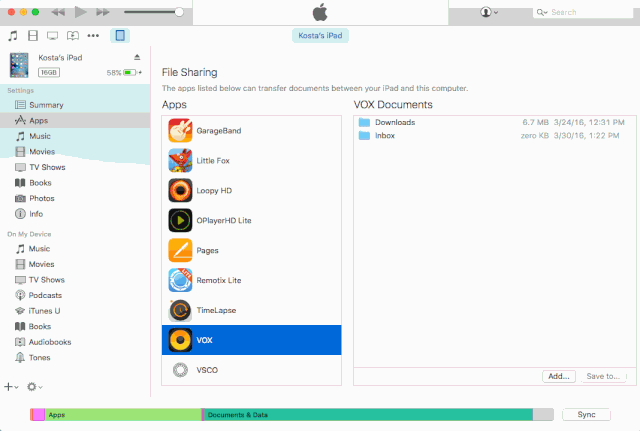 Music synced over iTunes also will be available in VOX for iOS, but keep in mind that iTunes does NOT support Lossless HD audio formats.