Hi
I have all my music stored in "Users/Shared/Music" on my Mac running BigSur (v11.1) and Vox 3.3.19. The permissions on all the files in the /Music folder have been set to provide read/write access for all users.
When Vox plays the files it passes over many files as if it is not able to play them, i suspect the files it can't play are the ones that are greyed-out in the play list. Some tracks from the same album can play yet others can't.
Here's what it looks like in my Dock;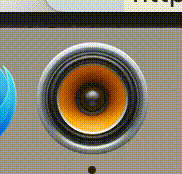 Any ideas what can be done to fix this issue?
Thanks
GM