Hello, VOX team! Love your player and actually using it for years already, despite of the lack of features, the option to keep all your hi-res music in the cloud is just a killer feature!
I mainly use VOX to organise my game soundtracks, I kinda like video game music, have a lot of vinyls, etc. So it's cool to use an albums view, to see separate albums with big covers, just like my vinyls, it's pretty neat. But at the same time, I have a passion to various Japanese music that is hard to find on standard streaming services like iTunes, Spotify, etc. so I also keep that locally. And for now I want to upload this music to my VOX cloud as well. But the problem is, that this is a music, that should be sortied via artists, not albums, because I keep it in discographies, and I don't want to ruin the current look of my library. So, to the main suggestion: It'll be great if we are able to create different music libraries and keep music separately in two (or more) isolated collections. I've tried build in "collections" feature, but it's not what I want, it's just a playlist that named differently, without any sorting by artists or albums.
Here is a UI concept: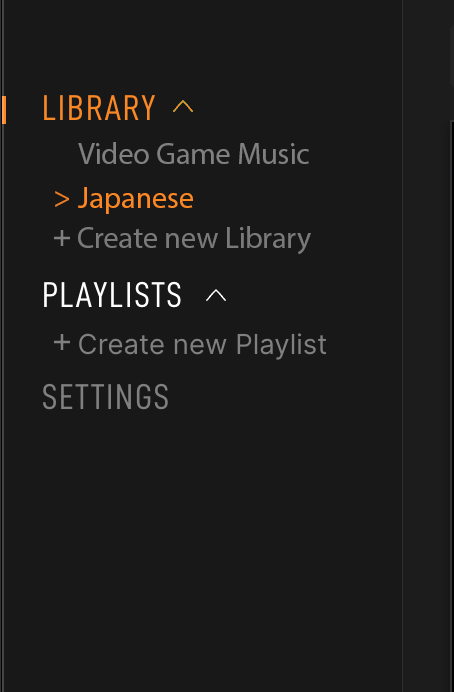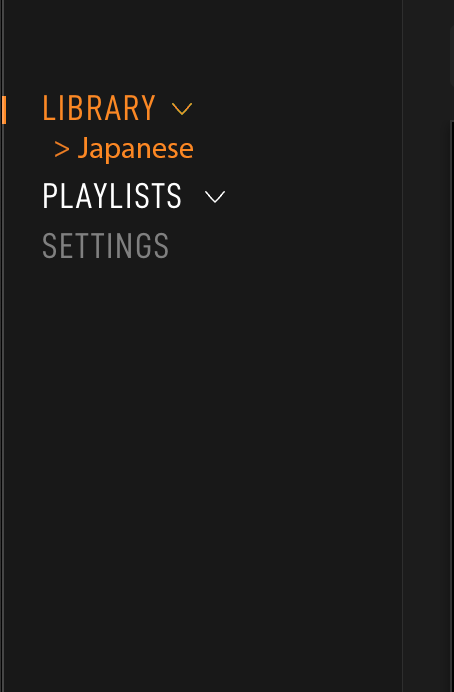 Hope that is not hard to implement and we can see this feature soon. Thank you!