I purchased the vox premium and found that when I play the song in the vox cloud, the player does not display the album cover in the mini player mode and the dock icon.
But drop the local music to the playlist and the cover appeared. (Sorry about the google translation)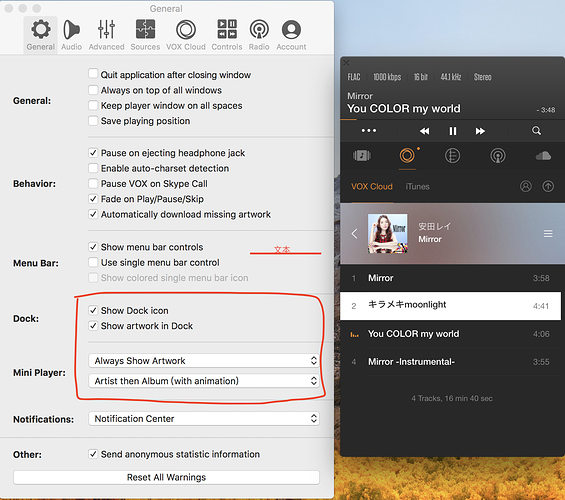 BTW,I found no view option in mac version ,but the ios have.