Hello!
I downgraded from beta macOS Catalina to stable macOS Mojave 10.14.6.
I'm using VOX 3.3.10 version + Preference Panel (media buttons extension).
But media buttons doesn't work: when I push Pause/Play button iTunes starts & it doesn't work while using VOX Player either. ):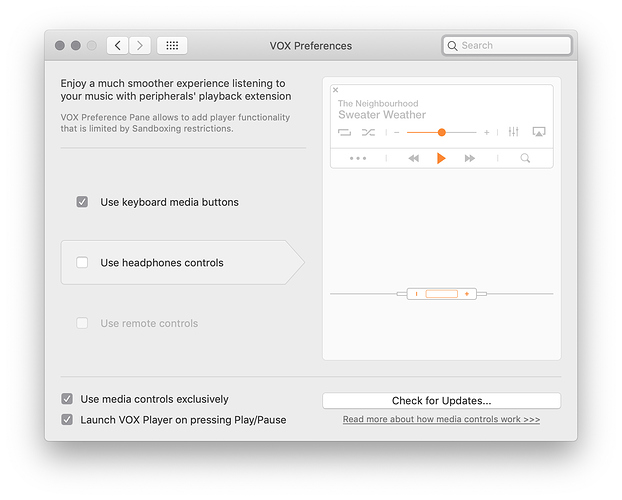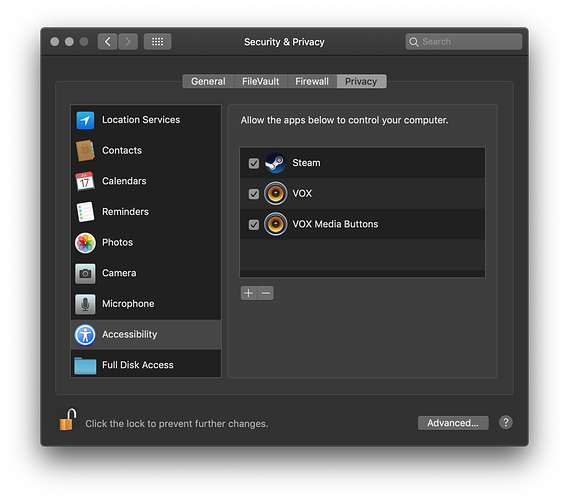 How to finally solve this problem?
Thanks.