There are several methods to upload your music to VOX Cloud:
Uploading tracks to VOX Cloud is the most convenient and preferred way. You can upload truly unlimited amount of data and have access from any device anytime and also download for offline listening. You Can Just simply drag & drop any audio format to VOX Cloud tab in VOX and after a few seconds, they are in the cloud, available on Your mobile device.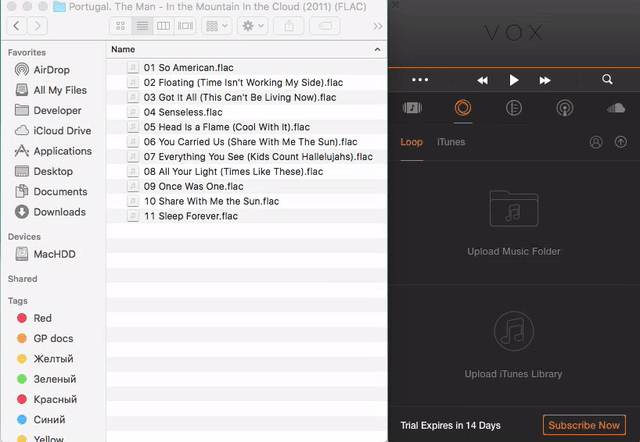 Another method to upload Your content to VOX Cloud is http://my.vox.rocks personal account page. It is the only way to upload music from Windows and Linux platforms.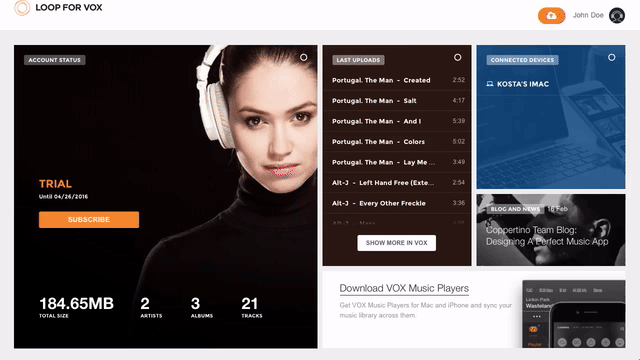 It allows uploading of any format, including FLAC.!