---
How do you disable Vox at startup on Mac? It dose not show as one of my automatic login items.
---
Thanks for your post!
You can turn off a VOX Cloud Agent feature in Preferences, that is how you set VOX Cloud Agent to go off, when you turn off VOX app and don`t start unless you start VOX app again.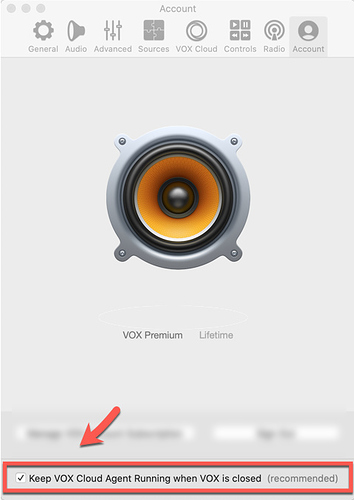 Hope it helps. For more details, please reach out to our support desk https://vox.rocks/support to get individual assistance.
---