Hi
As the topic title suggest, I create 3 folders and put a cue plus corresponding flac file into each of them, and sync to VOX via iTunes file sharing.



In VOX, besides the album represented by the cue files (since this is a 3 discs OST, they all have same album title), there are 3 albums shown for each flac file. The track inside these album is a single track of the whole flac file.
a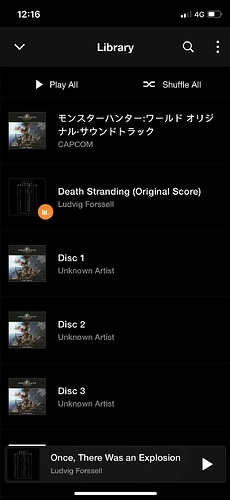 I want to hide the album which only contain the main flac file, and only show album represented by cue. Can VOX achieve that?