Hey, new VOX user? It couldn't be easier to join VOX just right now!
Creating an account with VOX gives you access to our FREE service.
An ultimate music experience designed by our little tech. team of VOX engineers - VOX Premium.
Tip: To keep all your music and subscriptions in one place, we recommend not creating more than one account. Check out how to find any accounts you already have.
Sign up with your email address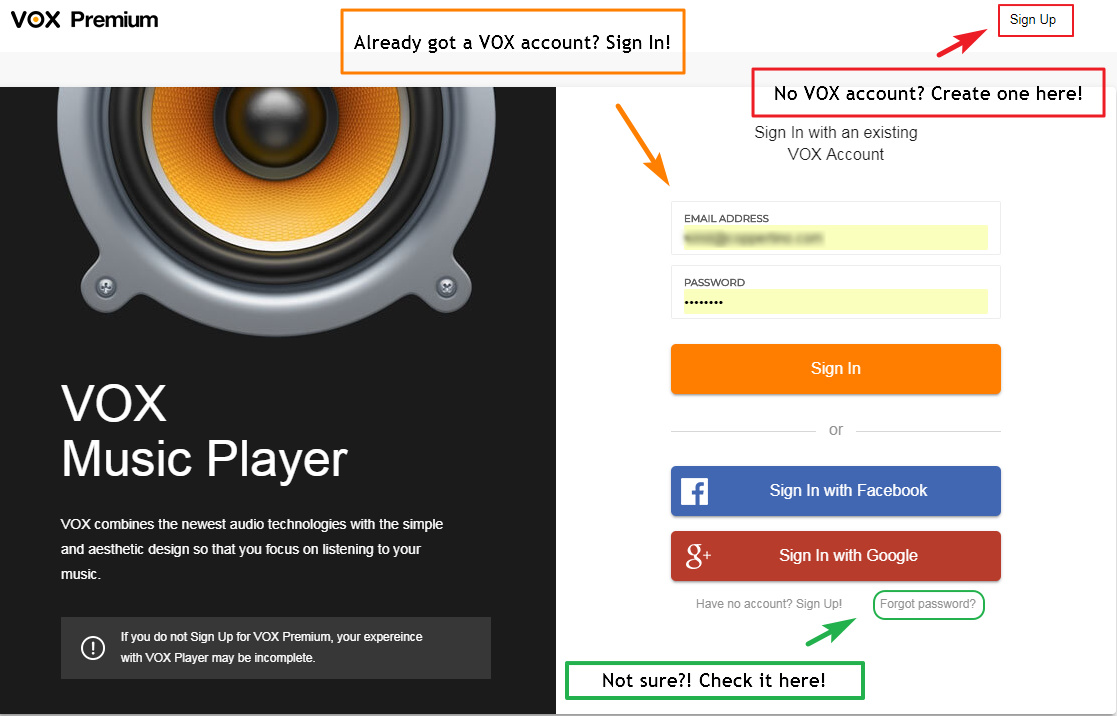 Click

Enter your Email.
Personalize your account with your profile first and second names
Choose a Password.
Confirm your Password.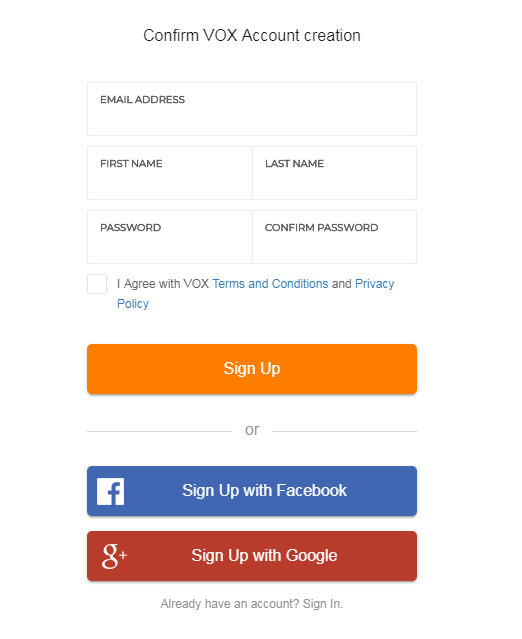 Note: It's not possible to log in with your profile name.
Complete the other details.
Click
EMAIL ADDRESS ALREADY IN USE?
VOX only allow one VOX account per email address, so if you get this, you already have an account.
If you want to access the existing account, enter the email address in our password reset form.