Hey there,
I use MacOS 10.13.6. When I drag and drop a folder into the vox uploader, it'll read the amount of files in there, but every file has the following message:
"Rpc error: code = Unauthenticated desc = access token expired"
I've tried the retry button - same outcome. Not sure what to do next! I snapped a screenshot of the issue as well: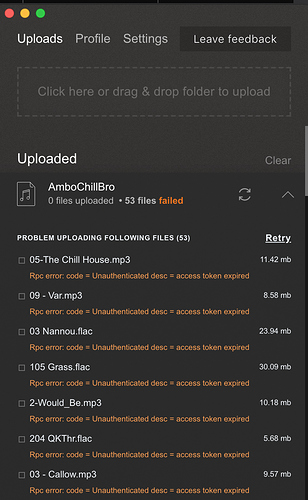 Thanks!